The first Plants vs. Zombies (referred to simply as PvZ) video game was created and distributed by PopCap Games. It is a tower defense game. In this Game, players defend their homes from hordes of zombies who want to "eat their brains" by planting various plants around the perimeter. The Game was well-received by reviewers and was nominated for several Interactive Achievement Awards, with the music score drawing high marks. The successor, Plants vs. Zombies 2, was published in New Zealand and Australia on July 9, 2013, and in the rest of the world on August 15, 2013.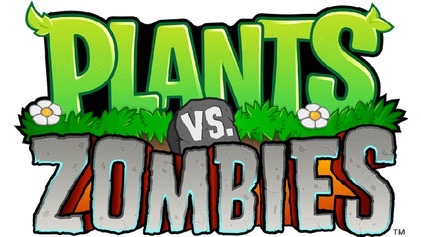 What is the Game all about? 
Plants are your only hope against the hordes of zombies that have invaded your home. You'll need quick thinking and planting to halt hundreds of different kinds of zombies. You can take the help of an extraterrestrial nursery full of zombie-zapping plants like peashooters and cherry bombs. There are five game modes to explore, and the pleasure never ends, thanks to obstacles like a sinking sun, creeping fog, and a swimming pool.
Adventure, Minigames, Puzzles, Survival, and Relaxation Modes are all available for play. There's also a stress-free zone in the Garden following a Zen Tradition.

Complete all 50 levels in Adventure mode, which will take you through the day, night, fog, a swimming pool, and a rooftop.

Do battle with 26 unique zombies, such as pole-vaulters, snorkelers, and "Zamboni" drivers.

You can get a pet snail, power-ups, and more if you save up your coins and use the 49 super-perennials you earn.
Gameplay
In Plants vs. Zombies, players put plants and fungi around a house to stop an army of zombies from approaching it. The playing field is divided into 5 or 6 horizontal lanes, and zombies only move in one track (the main exception is if it has bitten garlic, causing it to move to another route). Planting requires "sun," which can be collected (slowly) at daytime levels and by growing certain plants or fungi. Most plants could only attack or protect in their lane. Later stages offer offensive and defensive enhancements.
Levels of the Game
Different stage types and layouts are used. The Game begins in a front yard and advances through midnight stages with no replenishing sun unless unique plants are used. Other levels have a backyard pool. Nighttime pool levels (where fog fills the right side of the screen except when individual plants are utilized), a lightning storm level in pitch black (except when lighted by intermittent bursts of lightning), and rooftop levels follow (on the final level, the player must face a huge robot operated by a mad scientist zombie known as Dr. Zomboss). At specified moments in the Game, zombies or Crazy Dave warn the player to brace for an ambush, when Wall-nuts are used to bowl over zombies, or a revised version of standard levels, where various plant varieties appear and the player can use them without spending sun.
Most levels start with a restricted amount of seed pack varieties and slots. Increase your slots with in-game cash. At the beginning of a stage, the player is presented the zombie varieties to expect and offered the option to bring seed packs. Several plants, like mushrooms, are nocturnal and require less sunshine at night. Magnet-shroom can remove metallic items off zombies, such as helmets,ladders, pogo sticks and buckets. 
Zombies
Zombie types vary in speed, damage tolerance, and abilities. Zombies may leap or fly above plants, as well as a dancing zombie can summon others from the ground. At times, a wave of zombies will overwhelm the player.
If a zombie arrives at the end of a track, a lawnmower destroys them all. If a zombie enters the same lane twice, it will approach the player's house. The soundtrack shifts and the other crops and zombies stay put as the zombie enters the house. "The zombies ate your brains! " is a message that is displayed across the screen. The Game ends and displays the Game Over dialogue box with an option to go back to the main menu.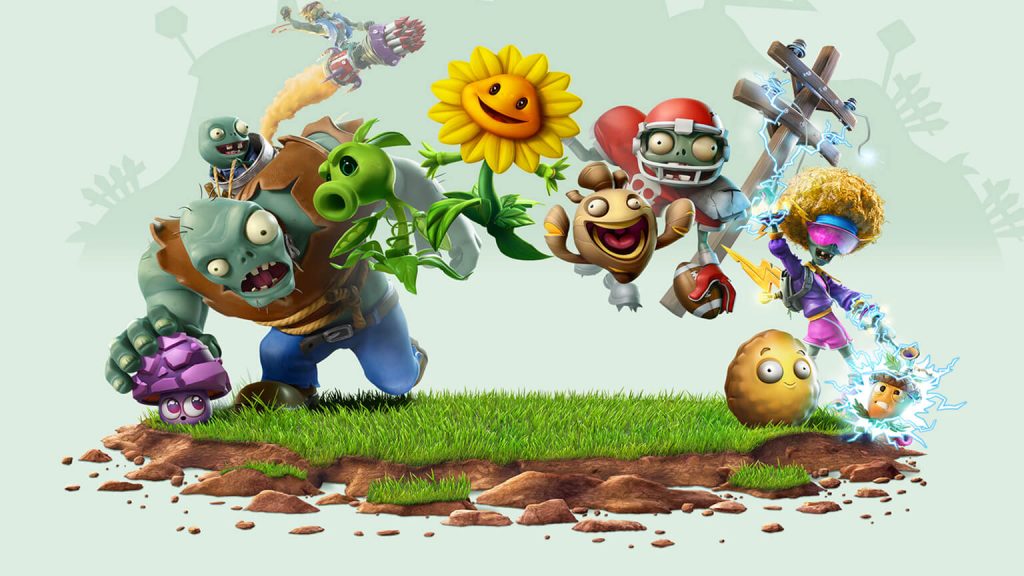 The iOS gaming industry progresses quickly. Games are released, receive hype, and then forgotten within a short time. On consoles, players tend to remain with a game longer. Still, because iOS games are so inexpensive, players constantly seek the next big thing. Because so few iOS apps can do this, it is commendable when a game manages to endure the test of time and continue to be popular years after its initial release. Plants vs. Zombies is a perfect example of this kind of Game.
Plants vs. Zombies offers a ton of gaming opportunities. The Adventure level is pervasive, and there are tons of hidden minigames so that you could engage in this Game for days on end. Some of the minigames are difficult for players searching for a more significant challenge, so if you thought the main Game was too easy, the tougher minigames should satisfy you completely.
Visuals and Sound Effects
The visuals in Plants vs. Zombies are fantastic. Even though the Game is about zombies, typically depicted as terrifying, the aesthetic of these zombies is charming, making it appropriate for players of any age. PVZ appears fantastic just in terms of art style. Whether you're playing on a more recent smartphone with a Retina screen or not, Popcap got it right.
Significant sound effects and music are also present. The sound is crucial in a game like this, where some of the stages can be challenging. It better be enjoyable because you'll hear the same song and the noises of your plants firing for a while. You don't see it enough in video games, but PVZ's jingles and sound effects are of good design.
Conclusion 
Plants vs. Zombies (priced at $0.99) is the ideal Game. If you want something you can play for brief intervals of time or for extended amounts of time. It is one of the best games on iOS.  Everyone who owns an iOS device needs to have it downloaded. It's simple for me to suggest PVZ to iOS players of all generations and tastes because of the infinite gameplay, simple controls, and fantastic sound and images.