If you are someone who recently faced an error saying "iPhone Error 1015" or "the required resource can't be found". It is probably because you are trying to restore your iPhone via iTunes. Moreover, there are several reasons why are you getting this error no matter how many times you try you have restarted your iPhone. Let's talk about some of the reasons why you are getting these errors before diving into the probable solutions to resolve this error.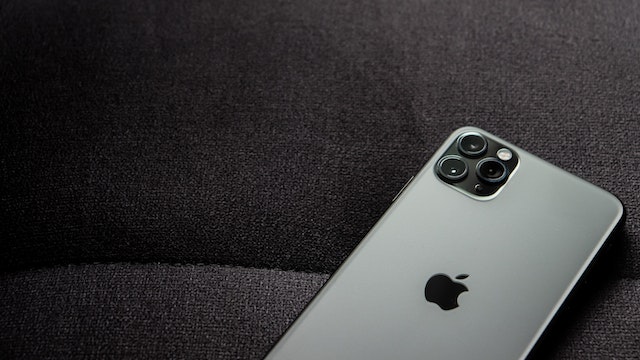 Also Read- 10 Steps To Fix 5G Not Working On iPhone 14
Why are you getting error 1015 on your iPhone?
iPhone restores error 1015 is a common issue that occurs when you try to restore your iPhone using iTunes. It can prevent you from completing the restore process and cause your iPhone to get stuck in recovery mode.
Causes of iPhone restore error 1015
There are several possible reasons why you might encounter this error, such as:
Downgrading your iPhone firmware or iOS version: This error can happen if you are trying to install an earlier version of iOS than the one currently on your iPhone. This is not supported by Apple and can cause compatibility issues with iTunes.
Jailbreaking your iPhone: Jailbreaking is the process of modifying your iPhone's software to withdraw some of the restrictions imposed by Apple. However, this can also make your iPhone vulnerable to errors and security risks. If you have jailbroken your iPhone, iTunes might not recognize it or be able to restore it properly.
Outdated iTunes, Windows, or macOS: Having an outdated version of iTunes, Windows, or macOS on your computer can also cause this error. You need to have the latest versions of this software to ensure a smooth and error-free restore process.
Third-party software interference: Some third-party software on your computer might interfere with iTunes and prevent it from communicating with your iPhone. These could be antivirus programs, firewall settings, VPN services, or other applications that run in the background.
Corrupted.IPSW files: IPSW files are the firmware files that iTunes uses to restore your iPhone. If these files are corrupted or damaged, they might not work properly and cause this error.
Now you know the reason why you are getting these errors. We can now move on to some of the fixes to resolve this error. But before doing so you need to check a few things first. Because sometimes due to minor causes which need little to no effort to fix the issue you're facing in seconds.
Also Read- How To Use Bing AI With Siri On iPhone
Prepare your iPhone and computer for a successful restore
If you are facing the error 1015 iPhone when you try to restore your iPhone utilizing iTunes, you might need to check some things before you try any solutions.
Check your network connection
Check your USB cable
Check your iTunes version
Check your computer software update
If the error 1015 persists on your iPhone even after you have accomplished the required checks, there is no need to panic. You can attempt these solutions:
Solution 1: Put your iPhone in Recovery Mode & Try Again
Recovery mode can help you fix your iPhone if you are noticing that your device is not detected by your computer or it indicates that it's in recovery mode. Moreover, the Apple logo pauses on your screen for a prolonged span without a progress bar. Or you witness the screen that tells you to use recovery mode.
In order to use recovery mode to reset your device and start over, you need to:
Open Finder on a Mac that runs macOS Catalina or a newer version, or iTunes on a Mac with an older version of macOS or a PC. Now, close iTunes if it's already open. Then, open it again. Next, check which macOS version your Mac has. To check the macOS version locate the Apple menu on your device and click on About and check which version you are using.
Now, you need to connect your iPhone to your Mac through the USB cable
Depending on the model of your iPhone, you need to follow different steps to force restart it. These are the instructions for each iPhone:
iPhone 8 and newer versions: Quickly press and release the Volume Up and Down buttons one after another. Now, don't let go of the Power button until you see the Apple logo on the screen.
iPhone 7, 7+: Press and hold both the Power and Volume Down buttons at the same time until you see the Apple logo on the screen.
iPhone 6s and older: Press and hold both the Power and Home buttons at the same time until you see the Apple logo on the screen.
Select Update when you see the Restore or Update option. This will reinstall the software on your device without deleting your data. Your computer will download the necessary software for your device. If your device leaves the recovery mode screen during the download, wait for it to finish, then do step 3 again.
When the Update or Restore is done, Finally set up your device like you normally would.
Also Read- 6 Ways To Fix iPhone 14 Pro Max Battery Health Drop
Solution 2: Try Deleting the IPSW file from your Computer
You can also try getting rid of the ISPW files on your PC or Mac. These are the files that end with .ipsw and they are the backups of your iOS updates. Some iPhone users who got error 1015 when restoring their iPhones said this worked for them. Don't worry, deleting these files won't mess up your iTunes or iPhone. You can just keep the newest ones and delete the old ones.
Here is how to find IPSW files on your PC:
For Windows XP: Go to C:\Documents and Settings[username]\Application Data\Apple Computer\iTunes\iPhone Software Update
For Mac OS X: Go to ~/Library/iTunes/iPhone Software Updates
Also Read- 5 Ways To Fix Picture In Picture (PiP) Not Working On iPhone 14
Solution 3: Reset iPhone with DFU mode
You can also try restoring your iPhone with iTunes without getting that annoying error 1015 by using DFU(Device Firmware Update) mode. But be careful, because DFU mode will wipe out all data on your iPhone.
Step 1: Connect your iPhone to your computer via a USB wire. Now, get your iPhone into DFU mode.
Here's how to do it depending on what kind of iPhone you have:
i. For iPhone 8 and newer versions
Tap the Volume Up button and then the Volume Down button quickly.
After that, keep pressing the power button until you see a black screen.
Next, hold the Power and Volume Down buttons. Let go of the Power button but keep holding the other buttons for a few seconds.
ii. For iPhone 7 and 7+
Hold the Power and Volume Down buttons.
Now, after at least 8 seconds, no need to press the Power button anymore
iii. For iPhone 6s and older versions
Hold the Power and Home button.
You require to release only the Power button after almost 8 seconds.
And this is how you can put your iPhone in DFU mode.
This goes without saying that Error 1015 is a "catastrophe" when you want to restore your iPhone with iTunes. Above are some of the probable solutions that we have gathered from various sources to help you resolve this issue. You can fix your iPhone when it's stuck on the Apple logo.
Also, you can start with the easy stuff for instance updating your software on your phone and computer, and deleting the IPSW files on your PC. These might do the trick for you. But if they don't, then you have to go for the much more drastic measure and put your iPhone in Recovery Mode or DFU Mode. But watch out, because these will delete everything on your phone. So back up your stuff on iCloud or iTunes before you do that.
Also Read- How To Use iMessage On Windows 11 If You have an iPhone