New applications are always being released for the Apple Watch, and existing ones are being updated and enhanced, so the list of the best apps for the Apple Watch is constantly evolving.
There was a time when things were different. It had appeared not so long ago that the Watch had lost its luster, with several high-profile applications either failing to gain traction on the Watch or being removed from it entirely. However, recent reports suggest that activity in the Watch app market is once again picking up steam.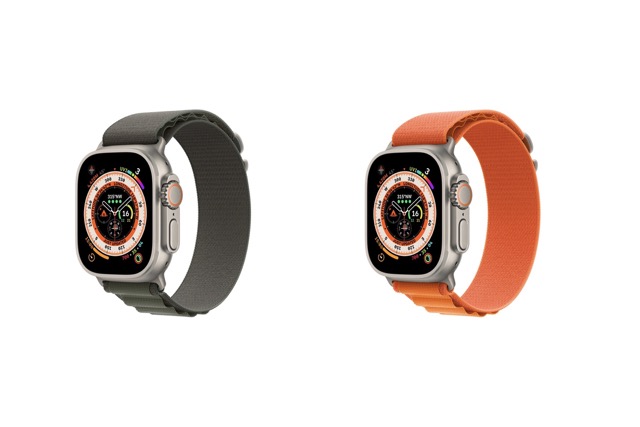 However, Apple has worked to improve things, with a major step being the addition of an App Store to the Apple Watch itself with the release of watchOS 6. The quality of Apple Watch applications has only increased in the years since then, and while the variety isn't as vast as for the iPhone, it boasts the most robust app ecosystem of any wearable device.
We've made it simpler for you to decide between the two greatest Apple Watch choices by highlighting their salient features. The best applications, the list of which is always expanding, are great because they solve problems, provide entertainment, or otherwise improve the quality of your life.
The following two apps and a bonus app are explained below :
#1. NightWare 

NightWare is a medically recommended app now targeted at former members of the armed forces. This software was developed by the University of Washington and leverages the Apple Watch's motion and heart rate sensors to help those with PTSD who suffer from nightmares.
Next, it utilizes the Watch's haptic engine to gently awaken you, ending the nightmare without disturbing your rest. It's a great illustration of the breadth of potential applications for wearable computers beyond medical monitoring.
The software measures your "stress threshold" by keeping track of your heart rate, accelerometer, and gyroscope as you sleep for around ten days. Once your dream state enters that zone, the Watch will intervene with a gentle vibration if it detects that you're experiencing a bad dream. It will gradually increase if that doesn't work until you are back in a more restful sleep state.
The question is why it is only available with a doctor's prescription. Privacy. Your health information generated by the app is saved and transmitted in an encrypted format to your doctor. The app may be accessed via the Department of Defense Military Health System and the Veterans Health Administration (VHA) in the United States (MHS) as a first step.
#2. WorkOutDoors

It's no surprise that the Apple Watch is the target device for WorkOutDoors, as this is a watch-specific fitness software. The only fitness software out there includes a comprehensive vector map to guide your workouts. Whether you're out for a hike, ski, run, or bike ride, you can keep track of your progress with the help of more than 300 real-time metrics, buttons, and graphs.
The software also has timed intervals to improve your training. For example: if you schedule intervals of 5 minutes, you can easily warm up for 5 minutes before your watch alerts you that the time is up and you need to transition to running for the following 5 minutes.
Features:
1#. It's a zoomable, pannable, and rotatable vector map.
2#. Multiple data screens that may be customized.
3#. Record your vitals and receive notifications on your speed, cadence, and pace.
4#. Location-based notifications can be set at predetermined time intervals.
5#. The ability to read GPX routes and plot them on a map.
Benefits:
1#. Highly customizable user interface.
2#. Publishes your exercise data to third-party apps like Strava with minimal effort.
3#. Access convenient summaries and evaluations of your regular exercise routine.
There are certain drawbacks, such as sluggish support and a lack of some functions.
Bonus: 
Cronometer

Calorie counting is very 20th century. Micronutrients (up to 82 of them) are all the rage now because they provide a more precise picture of whether or not your nutritional demands are being met. The Cronometer iPhone app now has an Apple Watch companion app, joining its existing compatibility with Fitbit, Withings, Strava, Garmin, Polar, and more.
Essentially, the Watch app is just a display for the companion iPhone app, letting you keep tabs on your stats and dietary breakdown on your wrist via complications.
The precision of this product is the main selling feature, alongside the ability to monitor micronutrient intake. All of the nutritional data in Cronometer comes from scientific studies. Any user-submit food products is checked for correctness before they add.
The app has all the standard functions for a nutrition diary, such as a water and alcohol counter, a barcode scanner, a tally of carbohydrates and cholesterol, a recorder for meals eaten out, and so on. The essential functions are free, but a premium upgrade gets rid of the advertisements and provides further control over scheduling and appearance.
Concluding Remarks
There is no limit to the number of awesome applications available for the Apple Watch. Only a select few will fit on your watch. So only install ones that truly enhance your time with the device. The Apple Watch App Store is stocked to the brim with useful programmes. Each of the aforementioned applications is special, but they'll improve your life.
Every aspect of your life can be monitored with an app. From your exercises and sleep to your whereabouts and the weather.