Drawing apps are the latest and greatest tool available to artists and illustrators. Technologically aware artists are abandoning traditional media in favour of drawing and art applications, which provide a wealth of features such as advanced drawing tools, special effects, and the capacity to create vectors, raster pictures, and even 3D models.
Now more than ever, artists and designers may choose from a plethora of different, highly specialized apps designed specifically for their needs. Some people are great at graphic illustrations, while others are great at vector art. Apps that can edit photos, simulate the feel of a pen on paper and create 3D models exist. While there are a number of apps that are only available in premium versions, there are also a number of free alternatives. The best sketching programmes, together with summaries of their most useful functions and links to their official websites, may be found with a simple Google search.
1.Procreate
The Procreate iPhone app's painting features have been improved by the developers, making it a top pick for Apple users. The first thing that grabs your attention is the interface's harmony. The sliders that adjust the brush's size and transparency are placed in an obvious and accessible spot.
Like other free drawing apps for the iPad, Procreate includes a colour picker with customised swatches, a quick and responsive zoom, layer functions, superb smudging/blending features, and a fantastic undo option.
The application has over 130 predefined brushes, each with over 50 adjustable parameters. The latest version of Procreate is a dependable, fast, and simple tool that helps illustrators make beautiful works of art on their iOS devices. The developers have pledged to keep iterating on the product, so the artistic community may soon have access to something truly remarkable.
2.Adobe Fresco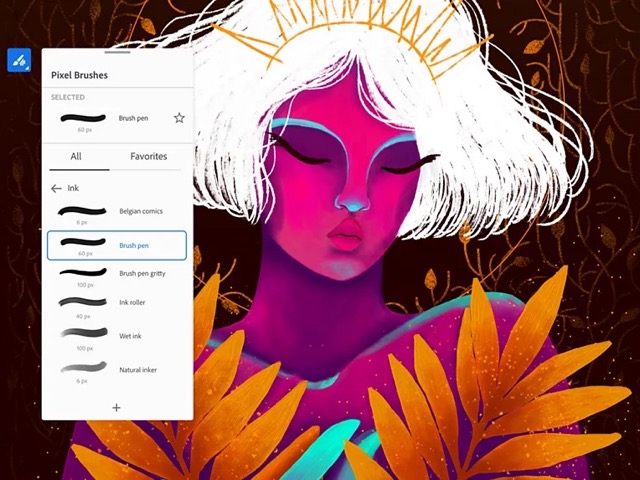 As a digital alternative to more conventional analog drawing tools, this creative creation programme has attracted a sizable user base despite its recent release. It's often included among lists of similar programmes to Procreate, but it has some notable distinctions of its own. Actually, the main distinction is that Fresco is part of the Creative Cloud family and may be used by multiple people for a monthly fee of £10/$9.99 (whichever is greater).
This programme is well-known for its ease of use and has become an indispensable device for creating drawings. Live Brushes, long-awaited by users, are included, enabling the realistic blending of materials. Because of this, more people prefer Adobe Fresco than other image-drawing programmes. With such a robust programme at hand, you may quickly and easily switch between several drawing styles.
Despite its lack of text and animation features, Fresco still has a lot to offer Creative Cloud users. In fact, it eliminates the need to switch to a different programme every time a different drawing style is desired (painting, comic illustration, inking, or chalk).
3.Krita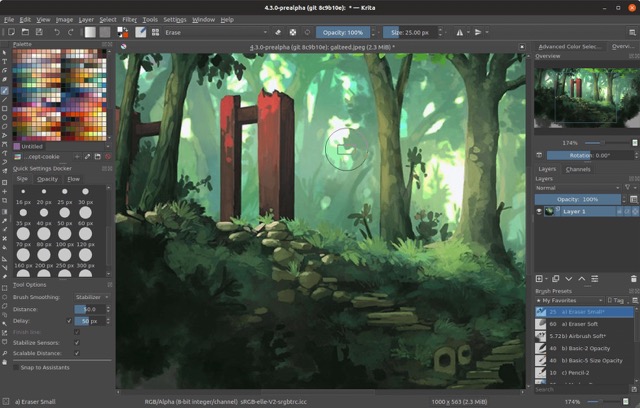 Krita is open-source, professional-grade, and free drawing software developed by a group of artists with the lofty goal of putting artistic tools in the hands of everyone.
It can be used for 2D and 3D artwork, including animation. However, it shines most when used in manga and other comics. In addition to the standard brushes, fills, and pens, you also have access to panel templates, halftone filters, and perspective tools. You can alter the size, shape, and colour of each brush to your liking, and then save those adjustments for future use.
In Krita, a selection wheel appears whenever you right-click on the canvas, making it faster and less cumbersome to switch tools or change colors than if you were to go digging around in the program's menus and settings.
Krita was developed by artists specifically for use by other artists, and this is evident in the plethora of small but significant features that streamline the painting process. In order to create perfect circles, squares, and arcs, you can use one of the many available drawing tools. Layers, masks, transform tools, HDR support, and sophisticated selection options are also included.
You may get your hands on Krita, a highly effective drawing program, without spending a dime.
4.Microsoft Fresh Paint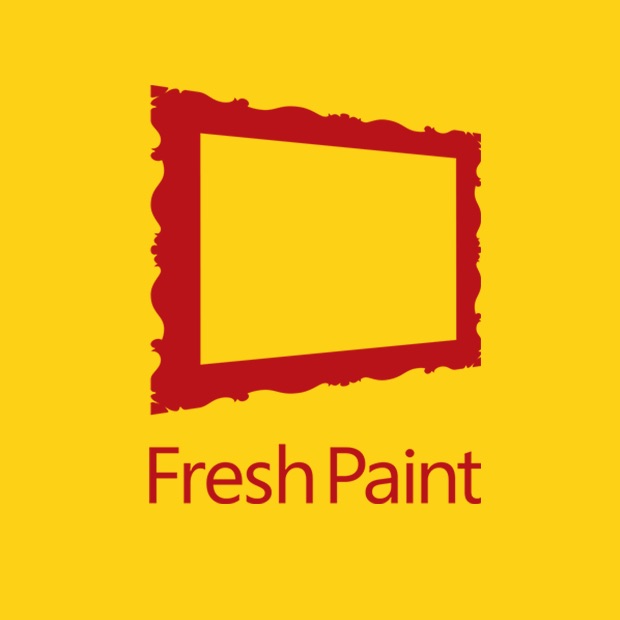 Microsoft's Fresh Paint is a free, high-quality sketching tool that attempts to simulate the physical act of using a paintbrush or pen on paper.
The skeuomorphic aesthetic is taken to extremes in the interface, which features a plastic pallet of colours that splatters when you dip your virtual brush, indicating the shade you're using and generating a satisfying splat. You can change colours by dipping the brush into a cup of water between uses, or you can apply one colour right after another to create a seamless transition.
Watercolors, gouache, and any other medium are all within the capabilities of Fresh Paint. As the name suggests, you can smear and blend colours on the canvas as if the paint were still wet.
Tools that mimic their physical equivalents will allow skilled artists to create impressive works, while beginners and children will create equally convincing messes. It's a wonderful illustration of why this is one of the best free drawing software options available to everybody.
5. Artweaver Free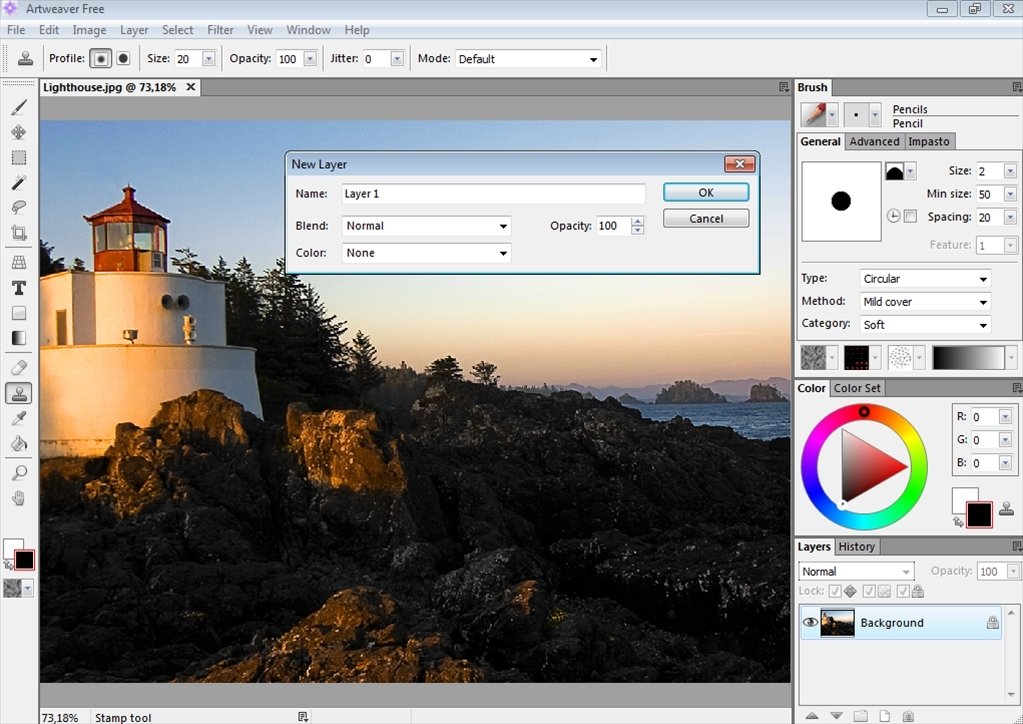 With Artweaver Free, you can make stunningly lifelike digital drawings by tracing over them with a mouse, a stylus, or, if you have a touchscreen PC, by tapping the screen with whatever you choose.
This free drawing software provides a wide variety of patterns and pens, in addition to standard tools like Conte brushes, calligraphy pens, and airbrushes, allowing you to create intricate artwork with ease. Because it operates on a layer-based system, your work can be constructed in stages without compromising your capacity to make changes.
We discovered that children of all ages may benefit greatly from using Artweaver Free, though the programme was created with artists of all ages in mind. With this best free drawing app, children may enjoy playing with a wide variety of brushes without creating any mess that needs to be cleaned up.
6.Artstudio Pro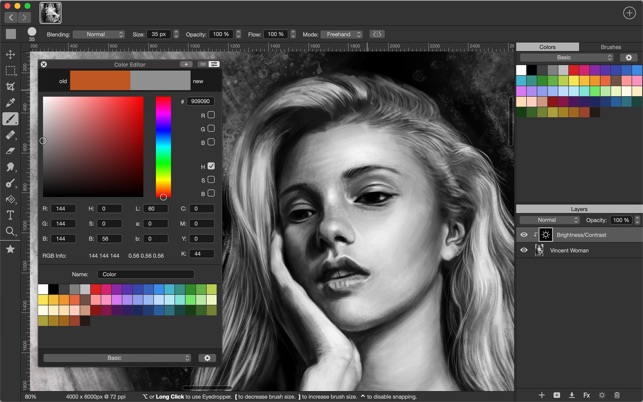 Though it was introduced quite some time ago, Artstudio has only recently found success in the crowded field of digital art apps after graphic artist Rune Fisker tweeted about his amazing works and mentioned that he had used Artstudio to create them.
It's free to download and use on macOS and iOS devices without a subscription.
The designers and artists' group were happy with the updated app. It features a Real Full Screen Mode for iPad, a fast menu to keep frequently used drawings handy, and a Freehand & Line sketching mode.
7.Autodesk SketchBook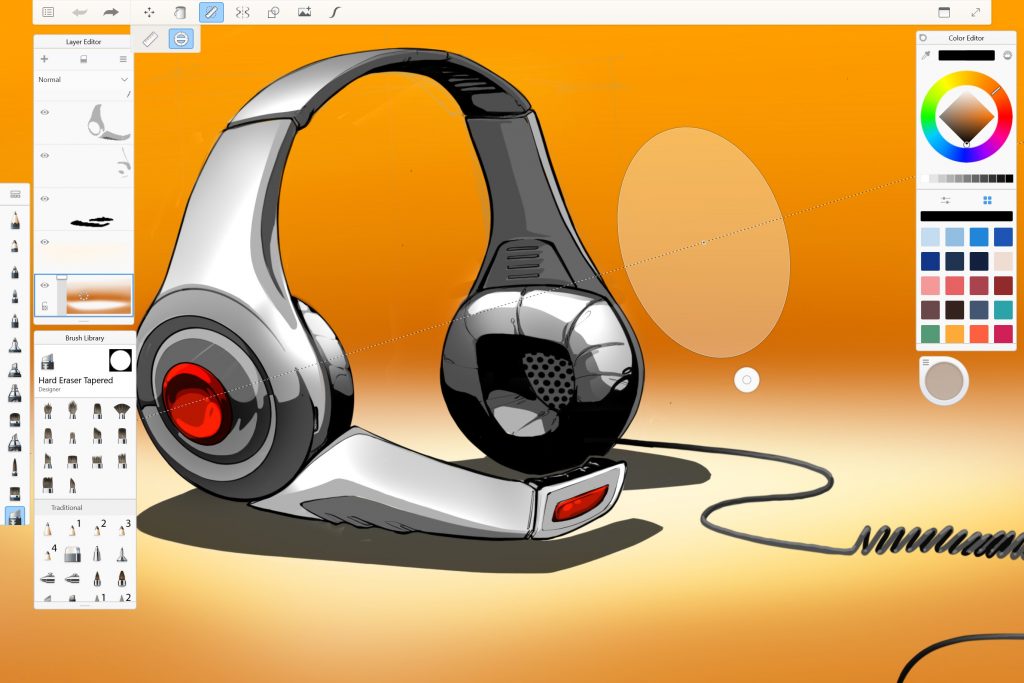 If you're looking for iPad software that prioritizes simplicity and convenience, consider Autodesk SketchBook Pro. One of the top applications made for artistic activities. Autodesk SketchBook's brushes and sketching tools allow users to make instantaneous adjustments. Making it one of the best programmes available.
It's no secret that SketchBook is a favorite tool of budding and seasoned creatives alike. People like an unobtrusive user interface and high-quality tools that are fine-tuned to make drawing and painting a pleasurable experience. Features like these make SketchBook Pro a more attractive alternative to Adobe Photoshop.
Drawing space is far greater than in competing digital art programmes. A robust drawing engine makes working with 100mpx canvases a breeze. Autodesk SketchBook is widely used in the industry because of this quirk. The ability to use your device's camera as a scanner means you may give form to your concept everywhere you go using this software.
The premium plan includes a more extensive brush collection, in-depth layering and selecting options, and other perks.
8. Paintstorm Studio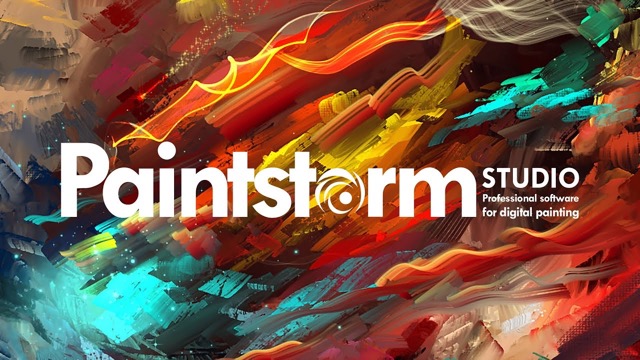 Paintstorm Studio is an easy-to-use programme that provides a blank canvas. Various brushes, and a colour wheel for novice artists to experiment with. High-resolution dimensions in millimetres and inches are both available for the canvas. The Paintstorm Studio's many features make it ideal for creating a variety of works. From modern paintings to classic portraits to an ongoing comic book series.
Easy illustration is facilitated by the program's numerous brushes, stabilizer tool, and well-organized user interface with moveable panels. Among the best drawing apps is Paintstorm Studio (thus its inclusion on our list). Although the Windows version has a tendency to 'freeze.'
With Paintstorm Studio, you can get 30 free launches before having to purchase. By signing up for their service, you'll get access to an endless supply of brushes and other perks.
9.CorelDRAW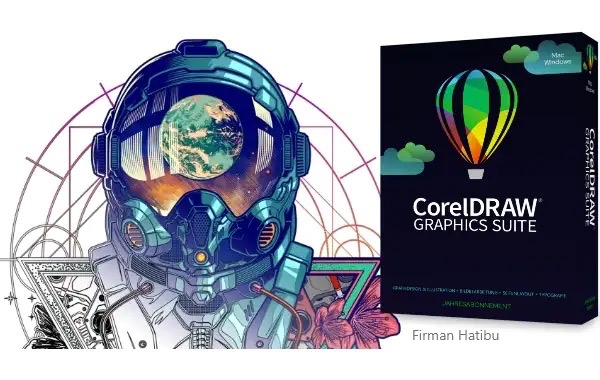 Corel is a household name in the world of graphics. Its software, such as CorelDRAW Standard, continues to blow the minds of designers everywhere. This programme is included with Corel PHOTO-PAINT and has tools suitable for both experts and amateurs.
If you're serious about becoming a professional in the realm of commercial or graphic design. This is the best option available.
CorelDRAW supports 9 of the most popular file formats but is only offered at the entry-level pricing point for Windows. For 15 days, you can try it risk-free before committing $300.
10.Microsoft Paint 3D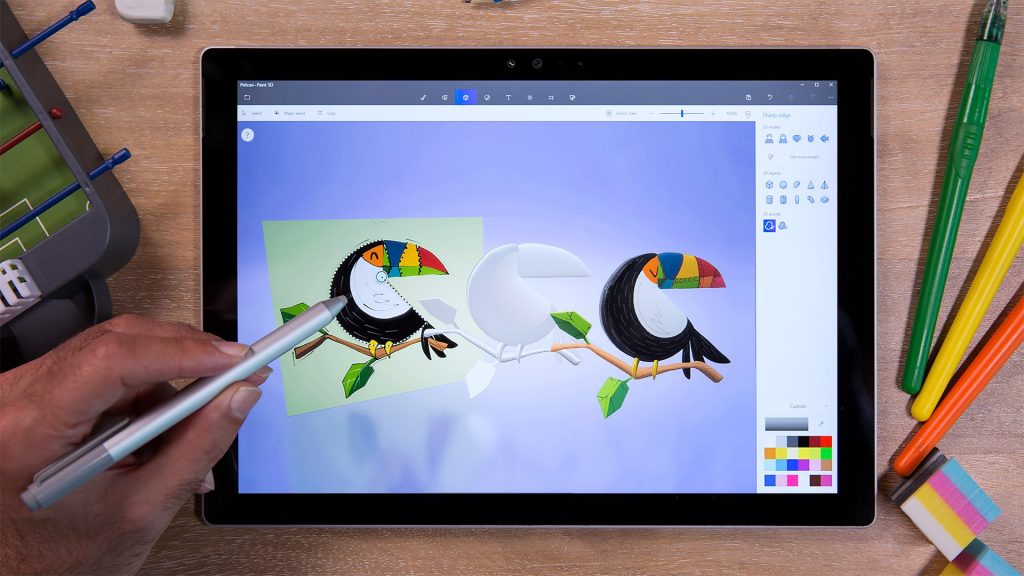 Microsoft Paint 3D, like its predecessor Microsoft Paint (which it was designed to replace). It provides a blank canvas on which the user is free to doodle anything they like.
Just because it's already on your computer doesn't mean you should disregard one of the best free sketching software programs.
This may remind you of a new version of a classic program. However, the 3D Objects button is where all the action is at. Here you can either import a premade model (currently available options include human and animal figures). Sketch your own form and 'inflate' it to make a fully interactive 3D model.
Paint its surface, add lighting effects, and select a finish (matte, gloss, dull metal, or polished metal are all available). Puff Paints is a free drawing app that is fun for kids of all ages. The 3D effect is too thick to adjust. This means that your creation will always look like it was made with Puff Paints.
Using a 3D printer. You can bring your sketches into reality by layering many models at varying depths to create a scenario.
Conclusion
There are many other great options out there if you're looking for sketching software that doesn't make our list. You can choose from Adobe Illustrator Draw, Photoshop Sketch, or Fresco, all of which are excellent drawing programmes. The top android drawing and painting applications have been outlined here. Perhaps it's best to avoid paid apps and stick with the free ones. To be honest, most users won't miss the program's more advanced features if they can't access them.