With a Mac, a screen recorder can let you accomplish much more. These tools allow you to record and share your screen as well as audio, video, and both for some fantastic team collaborations and tutorials. Although there is a wide range of options out there, we have assorted the best suitable ones for Mac 2022. Let's take a look at the 10 Screen Recorders for Mac 2022.
The Screen recorders that are usually available for software users are of many different categories. Few are basic versions while others are pro-level paid tools. Few include high-grade editing tools and few do not support any in-house recording edits. Let's dive right into the 10 Screen Recorders for Mac 2022.
1# VLC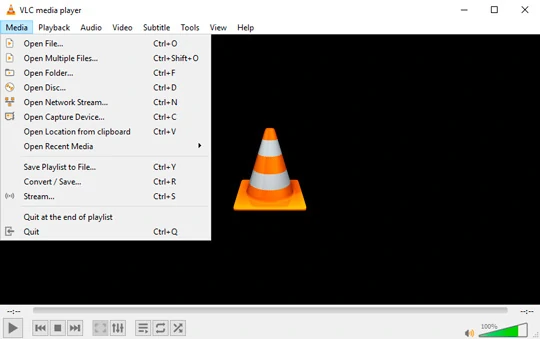 The fact that VLC software may be used to record and capture your Mac screens would likely surprise many people. But that is unquestionably true. The majority of people are unaware of this VLC mystery egg function. Go ahead and select Capture Device from the File Menu to use the capability. Here, change the source option to Screen. Using the up and down arrow keys, you can even add in the frame rate that you want and choose the stream.
The best part about this is that VLC is completely free, so you have nothing to lose by giving it a shot for simple recording on your Mac.
2# Camtasia
Even on a Mac, Camtasia is consistently at the top of our list of recommended screen recording programs. It functions as a complete all-in-one recorder and video editor. For macOS, Camtasia has all the desirable features that one could possibly imagine. The recording editing studio is set up exactly like a professional movie. The software offers spectacular features and excellent control.
Camtasia from Techsmith offers an excellent workflow for your recording and editing activities. You can easily set up hotkeys for accessing the recording options through keyboard keys and shortcuts. Camtasia is not free though. You have to take a subscription and access the macOS version through your unique ID Key.
3# Loom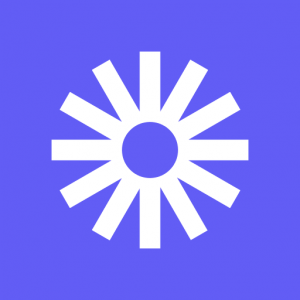 The best choice if you need to rapidly record anything and send it to someone is Loom, a gorgeous screen recorder for Mac. A free version of it has a cap of 25 videos with a maximum runtime of a few minutes. Loom now supports an online version with a Chrome extension if you don't want to install any software. You can change your recording preferences to record only the screen, only the audio, etc. Any completed recording will be immediately uploaded to Loom, and the shared instant link will appear in a matter of seconds.
Loom features a user-friendly UI, decent resolution, and support for browsers. Free plans are useless, though.
4# OBS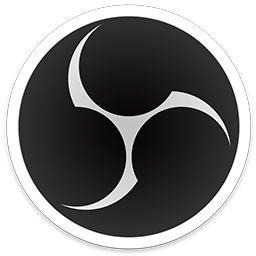 Without a question, the most potent open-source program that is free to use is OBS Studio. When it comes to professional recording and broadcasting on a Mac in 2022, the Open Broadcaster Software is truly feature-rich and reliable. The amount of learning required would be the sole drawback for a novice user. It enables you to adjust various parameters. For audio and video applications, we can configure from a wide variety of sources. It is possible to change even the window region when screen sharing.
5# Snagit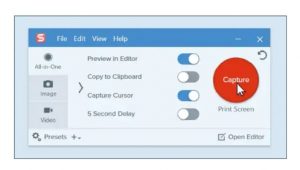 In the softwares described above, we've previously talked about Techsmith's Camtasia. Another trustworthy and high-quality product from Camtasia is Snagit. Snagit is your card if you're looking for anything that's lighter and simpler than the professional toolbox from Camtasia. However, the software is of the same caliber and standards. Through Snagit, you may annotate and edit still and moving images and videos. There are other features for panoramic or scrolling capture. Long websites can now be captured in seconds. Additionally, you can export the immediately modified files in a number of supported file types, including files, jpeg, png, gif, etc. Quickly convert your video to a GIF. This is a paid version as well, which comes with a two-week trial period.
Let's continue ahead with the rest of the 10 Screen Recorders for Mac 2022!
6# RecordCast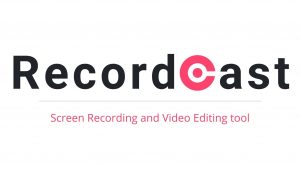 You may quickly record a running program, a browser, or your entire Mac in full screen with RecordCast by opening any browser window and selecting the screen recording and audio options. Additionally, you can edit your recorded films using the in-browser tools that are included. If you would rather try a lightweight screen recorder for the Mac, it is also worthwhile to try despite its limitations on video formats and recording time.
Different recording modes are supported, as well as immediate clickable sharing. The lack of support for Safari in Mac 2022 may be negative. Additionally, the recording is a little shorter than some.
7# Capto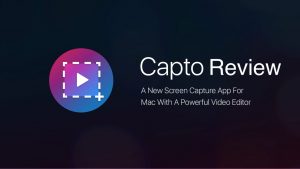 Capto is a comprehensive video editing program with screen recording features. This screen recording software for Mac, formerly known as Voila, can record real-time tutorial videos while rotating and resizing the frame. After the video has been captured, you can edit it in Capto to add annotations, adjust audio effects, and more. You can also trim, join, and crop videos. You can choose to sign up for a one-week trial for less than $30 USD.
8# Icecream Screen Recorder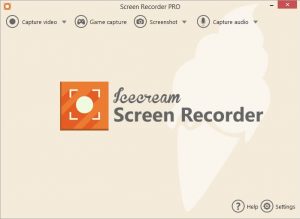 You have the ability to record videos of the entire screen or a specific area with full speech and webcam using Icecream Screen Recorder. With a few clicks, you can precisely capture movies in a variety of formats from numerous websites, including YouTube and Dailymotion. You can then easily modify the recorded films using the tools that are supplied. The screen recorder is ideal for beginners to use to create simple recordings because all of the capabilities are easily accessible and usable, and additional useful features like hotkeys and mouse effects are also available.
Multiple production format options, high-quality video recording, and real-time annotation are positives to keep in mind. The only downside is that HD outputs might not play back as planned.
9# ApowerRec
The ApowerRec is very compatible with the Mac 2022 thanks to its cross-platform screen recording, diversity of recording modes, customizations to boost quality, and compatibility for numerous output formats. With the desktop version, you can effortlessly record the screen together with the system sound, microphone, and camera and change the recording modes as necessary. A task scheduler, auto stop, annotations, mouse cursors, exclude-window, and other useful features are also available. Additionally, the user interface is clean and appealing, which can make utilizing it a terrific experience.
10# ScreenFlow
One of the most easy-to-use screencasting and video editing program is ScreenFlow. It is now exclusively accessible for Mac, and it is created by a firm called Telestream. Originally intended for app developers, educators, and marketers, ScreenFlow today has a broad user base from a variety of businesses.
One of the top professional video creation tools on the market, ScreenFlow boasts a number of outstanding capabilities. There is no asset library portion in the tool, and access is only available with the paid edition. These might be negatives. Other than that, it's excellent for the Mac 2022.
We have finally reached the end of our list of the 10 Screen Recorders for Mac 2022. Each recorder is unique in its own way while also sharing many common traits among others in the list. Read through the list once again, and make a wise choice as to what is best for your Mac and serves your purpose.