Google is retiring Hangouts, its chat application, and replacing it with a new messaging one. Since 2019, Hangouts has been on the chopping block and will be replaced with Google Chat. Since then, the business has been encouraging people to switch to the new platform.
If you've used Hangouts for a while, it's a good idea to download your data for later use. According to Google, most of your data will seamlessly go to Google Chat. However, some conversational details might be lost during the data transfer.
You may quickly export and download your data with Google Takeout, guaranteeing that all of your communications data is preserved.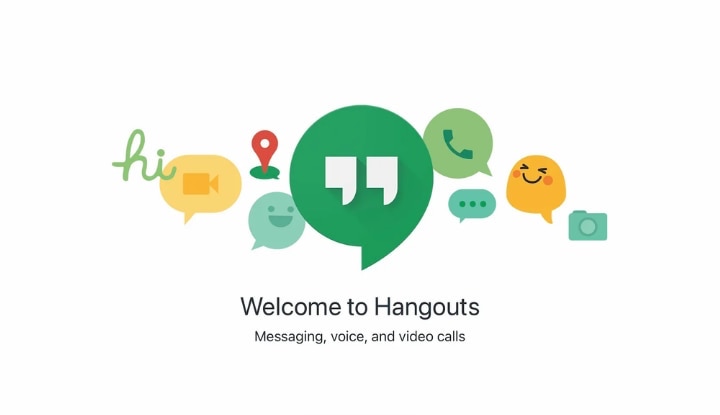 What Makes Backups of Google Hangouts Messages Important?
Google Hangouts is used for personal and professional conversations with your team members. For instance, during job interviews, webinars, client software demonstrations, company consultations, etc.
You won't want to lose these communications because of how important the information in them is. Backups are therefore crucial as well.
When will Google Hangouts be discontinued?
Since 2019, Google has been preparing to discontinue Google Hangouts and replace it with a different messaging service. The company declared that Google Chat would eventually replace Hangouts and that all users would be switched over.
Some users have started to notice offers to switch to Google Chat when opening and using Hangouts as part of a recent initiative to migrate users over to the replacement app. However, Google anticipates that this will take some time, providing users at least until October 2022, when Hangouts will begin the latter stages of its shutdown process.
Where can I keep my data?
Google has already begun transferring user data from Hangouts to Google Chat. This procedure is carried out in the background, and it's likely that Google Chat already contains your data. According to Google, most of your data will be sent during the process so you may continue where you left off.
Google has added, however, that "some chats or subsets of talks won't immediately transfer from Hangouts to Chat." Google will send an email to those who will be impacted by this problem.
We advise you to preserve your Hangouts data locally before the deactivation of Hangouts. This is crucial if you have conversations and data that date back years that you don't want to put in danger from a failed migration.
The data will be lost if that occurs and Hangouts closes before you can store it. You may export and download that information using Google Takeout, then store it locally until you're ready to import it into Google Chat. Your chat history and media will most likely be kept this way, which is probably the safest method.
How to make a Google Hangouts data backup
It's easy to backup your Google Hangouts data. Furthermore, it doesn't need additional software or tools from third parties.
You'll need to download only your Hangouts messages using the Google Takeout tool, which allows you to download archives of practically all of the data associated with your Google account. This is how you do it: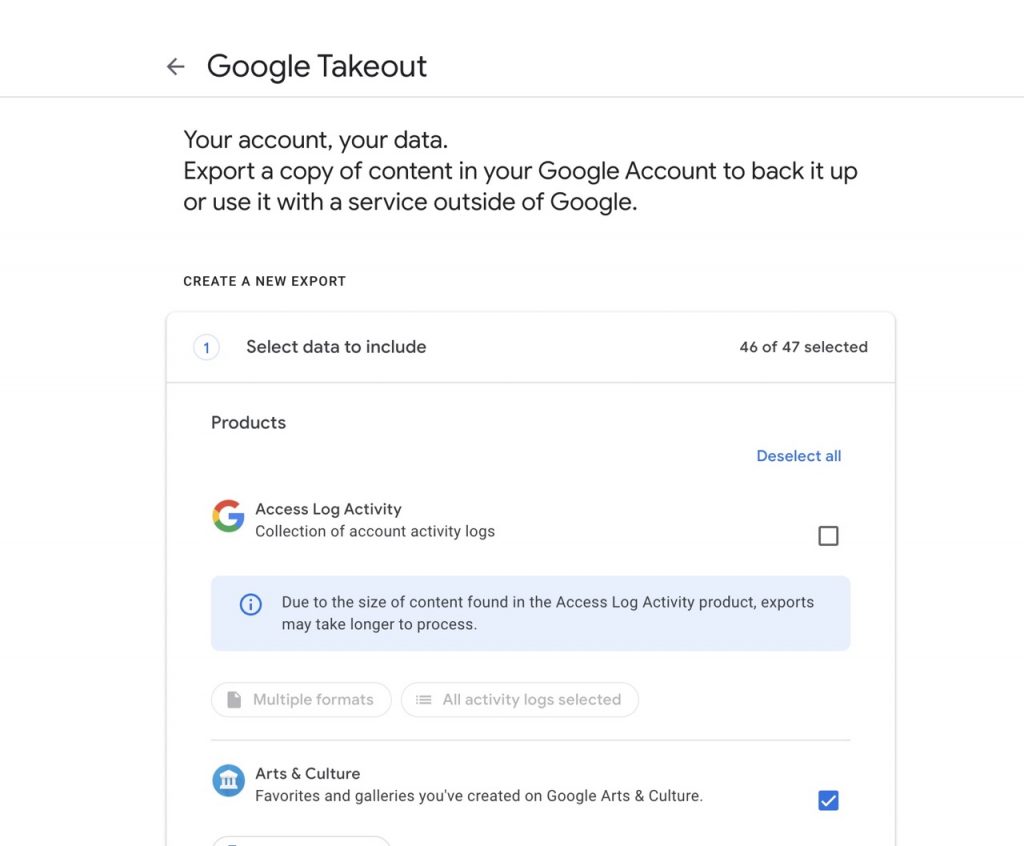 Navigate to Google Takeout on your device's web browser.

Since we want to export the data from Hangouts, click Deselect All at the top.

Google Hangouts can be found when you scroll down. Check the box next to it on the right.

Tap or click "Next Step."

Leave Export once selected, as this is probably one of the final times you'll use Hangouts.

Select your file format and the maximum file size from the drop-down menu.

Tap or click Create Export.

Hold off till Google exports a file. Hours or even days could pass throughout this procedure. You can leave and check your email later for the file because this step is completed on the server.

Next to your Export, tap or click Download.
You'll then have a backup of your Google Hangouts data; you can transform the JSON file into something readable if you'd like, but you can't import that data directly into Google Chat. A data backup is intended to ensure the security of any information you may have stored on Google Hangouts.
Final thoughts
Users can continue using both Hangouts and Chat until the transition from Hangouts to Chat is complete. But take note that what you do in one can have an impact on the other. For instance, if you delete something on Hangouts, it will also be deleted in Chat.
If you're lucky, your chats from Hangouts will be seamlessly transferred to Chat, so you may continue where you left off. A backup is your best option. Apply these procedures right now to backup your Hangouts data.