Is your MacBook Air not turning on? That's a serious problem as today all our work, study, and entertainment happen online. Our smartphones and laptops are literally running our lives. Thus, we can understand how frustrating and upsetting this problem can be! In this blog, we have discussed several methods that can help users overcome the issue at home. However, if in your case, none of these solutions is working, then you can be sure that the problem is out of your hands.
All these methods will only work if the problem is at the user level. If it's not, take your MacBook Air to the nearest Apple service center. Till then, let's get straight into it.
Method 1: Unplug the power cable
Step 1: Press the power button to check again if it's not turning on as usual. If it does not start, connect your power cable to keep the MacBook from running out of charge.
Step 2: To do that, press the power button for 8 seconds. Then plug the charger into your MacBook Air.
Step 3: After you plug in the charger, the Green light will turn on. Tap the power button once again for sixty seconds.
Step 4: Now release the power button. Moreover, you can also release the charger to be on the safer side.
Step 5: Replug the power cable and power on your MacBook.
By now your MacBook should get started. However, if that is not the case, then let's move to the next step.
Method 2: SMC Reset
Keeping the power cable connected, simultaneously tap on the Shift + Control + Option + Power button for 10 seconds. This will reset your SMC settings. In some laptops, the Green color light on the charging cable turns Orange for a second, and then back to Green. However, it may not be the case for others which is fine. The Orange color indicates that the SMC is reset.
This method can also help in fixing other minor issues like networking issues, WiFi disconnecting, lags, and other bugs. Furthermore, release the buttons and tap on the power button. If it does not work, it's time to move to the next method.
Method 3: PRAM/NVRAM Resetting
For this solution, press Command+Option+P+R simultaneously together for sixty seconds. Release the buttons at once and power them on. If this method does not work either, you can go to the next step.
Method 4: Check the Hardware Part
If none of the above methods worked for your MacBook Air, it means there is something wrong with the hardware of the system. You can do it yourself at home. Remove the power cable and press the power button for 8 seconds. This ensures complete shutdown in case there's any internal software functioning or static current.
Close your MacBook and flip it upside down. Unscrew all the back screws with a P5 pentalobe screwdriver and keep them aside. Use your fingers to gently lift the cover from the top. Soon you will be able to see the batteries, CPU's heat sync fan, WiFi card, and connectors, etc. Now gently remove the battery connector for sixty seconds. After a minute put it back gently and avoid exerting any force while doing this.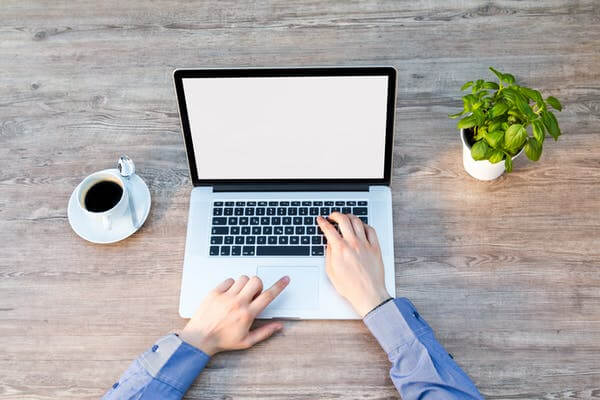 Further, flip your laptop back and try to switch it on. If it's still not switching on, plug in the charger in and wait for it to switch on. However, if your laptop is still not working fine, then remove the power cable and similar to the previous time, press the power button for 8 seconds. You have to do this to prevent your laptop from getting a short circuit in case it is on internally.
Method 5: Remove SSD from MacBook Air
Flip your laptop over again and using the P5 screwdriver, unscrew and take out the SSD. Gently pull it out and leave it outside for a few minutes. Moreover, turn over your laptop and try to switch it on now. If there's anything wrong with your SSD, then it should work fine now. Plug in the power cable and wait for the computer to start. However, if you luck out, press the power button for 8 seconds and remove the power cable. Turn it back and put the SSD back where it was. You should be able to listen to a small click sound. After that just fix it with its screw. Furthermore, flip the laptop back and try switching it on. If it does not work, plug in the charger and check.
Conclusion
If the last step also did not work, you can get regular screwdrivers from the market and try removing the battery connector again. Leave it for some time and remove the display connector's ribbon using the sharp metal remove it for a time too. In addition, one important thing to remember, if you need to fix anything on the motherboard, it is also important to remove the battery connector. Furthermore, reattach the connector and flip your laptop back to check if your MacBook Air is working or not. Plug in the charger and then check. In case, it still fails to start, do SMC reset again, and now your laptop should start working.