Future sci-fi hero shooter Overwatch 2, by Blizzard Entertainment. The studio behind the Warcraft, StarCraft, and Diablo series. The developer is famous for its accommodating approach to sequels. By giving Overwatch owners access to the game's redesigned 5v5 PvP mode and a special Overwatch 2 Founder's Pack. Overwatch's previous competitive multiplayer will replace with the new PvP structure. This will include a brand-new game named "Push" and all-new heroes. Notably, all cosmetic advancements and unlocks from Overwatch to Overwatch 2 will transfer.
A cooperative PvE campaign is coming to Overwatch 2's premium content for those who purchase it. The mission comes in the wake of a new worldwide Omnic Crisis onslaught by a horde of errant machines. The Overwatch heroes have come together to stop it. To complete the ongoing replayable material and more challenging story tasks, players must cooperate.
Here is a comprehensive list of everything that we currently know about Overwatch 2. Including its release date, launch strategy, and other information.
Also Read: 12 Best Game Console Emulators For macOS
OVERWATCH 2: RELEASE DATE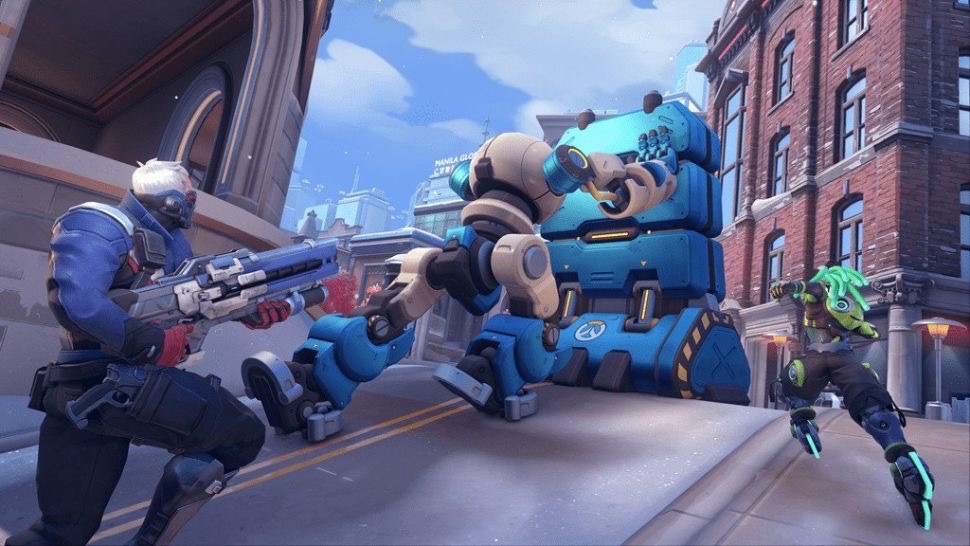 Blizzard said that Overwatch 2 would enter Early Access on October 4, 2022 during the Xbox and Bethesda Games Showcase. This indicates that Overwatch 2 won't be a completely new version with PvE at this time. But it will be fully playable on Xbox and PC.
We anticipate the Blizzard team will want to make a lot of tweaks and balancing changes before releasing Overwatch 2 fully. As the sequel makes so many significant improvements to the original Overwatch experience. As a result, not all of the changes made in Overwatch 2's beta tests may be present when the game launches in Early Access.
THE STORY OF OVERWATCH 2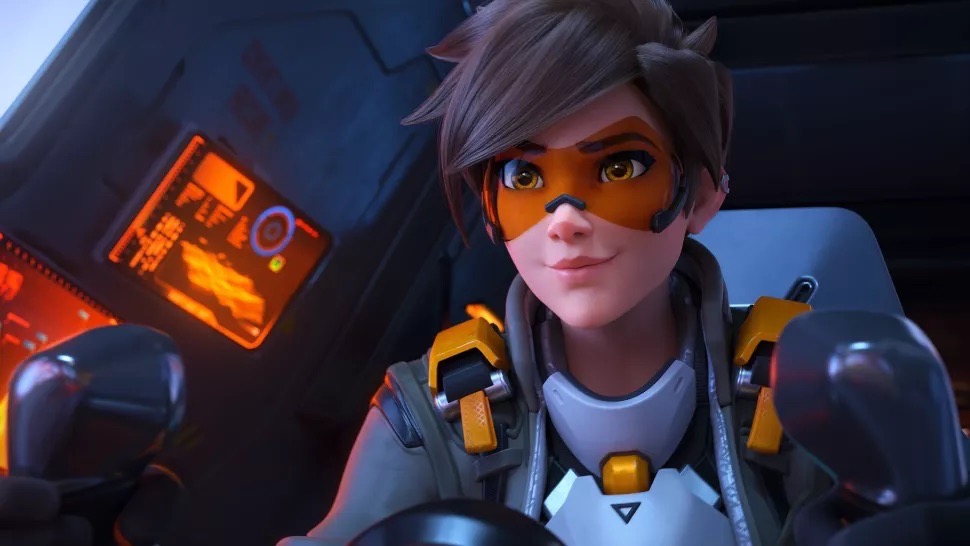 Although Overwatch is commonly thought of as a multiplayer shooter. There is a substantial amount of backstory which will discover through other media, like as comic books and movies.
In its most basic form, Overwatch is set in a future Earth when robotics and cybernetics are pervasive. In fact, they are so widespread that they gave rise to the omnics, an entire race of sentient machines. Originally created by humans to perform industrial and service jobs under the supervision of a self-improving AI. You can predict the outcome if you've seen The Matrix.
The omnics eventually developed awareness, free choice, and even their own cultures and religions. In an incident known as the Omnic Crisis. Several omnic production plants went crazy and unleashed thousands of militaristic machines that then attacked humans. The United Nations established Overwatch to aid in ending the Omnic Crisis by carrying out high-tech surgical strikes against omnic command centres and important targets. The Omnic Crisis was ended by Overwatch, which was a spectacular success, but the effects of the Second World War are still felt around the world today.
Also Read: Overwatch 2 Beta PS5 and PS4 Issues: Common Problems and Fixes
Regions
Each region has a unique relationship with omnics that is complex. Basic rights are denied to omnics in the UK, while in Russia, they are still at war with the populace. The world's situation in various battle zones is hinted at in many of Overwatch's multiplayer levels, and some of the game's brief animations also give crucial plot information.
Story continues from previous game.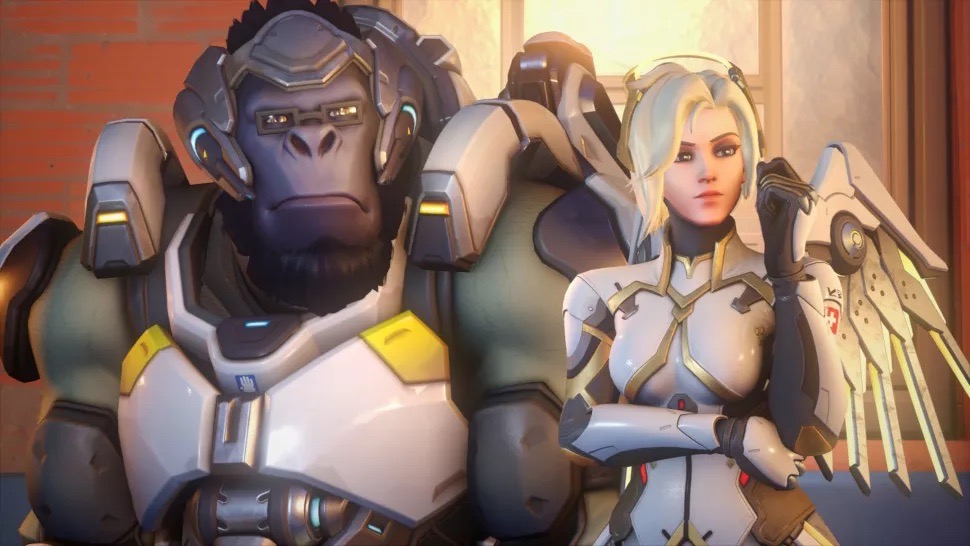 The scene from the original game is continued in Overwatch 2. In the years following the Omnic Crisis, Overwatch as a collective lost favour, and nations grew more dubious of this squad of high-tech super troops that appeared able to disregard national sovereignty in order to hunt down omnic terror groups. Due to the occasionally morally dubious lengths they would go to obtain information, information about Overwatch's black ops unit, Blackwatch, also leaked to the press and painted the organisation in a negative light. Overwatch was ultimately forcing to dissolve due to international pressure.
Although there are little plot specifics for Overwatch 2. Blizzard has stated that the game will contain a full-fledged story mode to help bring the concept to life. Some of Overwatch's main players unite against a revived Null Sector in the announcement trailer. The omnic terrorist organisation Null Sector establish in response to the unfavourable treatment of omnics in the United Kingdom. Currently, Null Sector is initiating strikes in numerous cities as part of its global campaign to wage war against humans and omnics who sympathise with humanity.
Also Read: 10 Best Games To Play On Non-Gaming PC
Mei, Winston, and Tracer command the attack as Null Sector attacks Paris in the Overwatch 2 cinematic. They eventually receive the unlikely assistance of Genji, Reinhardt, and Brigitte, and together they quickly put an end to the Null Sector attack. The following gameplay trailer makes clear that Null Sector has prepared for a full-scale global assault. There isn't much information available about how the plot of Overwatch 2 will develop, but we believe it will centre on the Overwatch unit's redemption, with threats from Null Sector and perhaps the mysterious Talon council that wants to use the turmoil for its own purposes.
MULTIPLAYER UPDATES FOR OVERWATCH 2
According to the former game director Jeff Kaplan. The game's primary focus will still be team-based multiplayer competitive warfare, despite the new PvE enhancements. Overwatch 2, on the other hand, will switch to a 5v5 style, eliminating one tank from competitive configurations. To make up for this, tanks will receive general buffs that will help them play their more crucial role, including increased health, resistance to knockbacks, and new abilities.
In addition to all of the previously released maps and game types, Overwatch 2 introduces a brand-new mode called "Push," in which players must defend a huge robot that is travelling across the map. A "core" game mode known as Push will be used for Quick Play, Competitive, and even esports competitions.
Heroes
New heroes like Sojourn and Junker Queen as well as all current characters will have improved aesthetics in Overwatch 2. Dolby Atmos support and other cutting-edge audio capabilities. Such as options for a home theatre spatial sound configuration. It will also include in the revamp sound design.
The Overwatch 2 Founder's Pack. Which includes access to the new Overwatch 2 gaming client as well as an exclusive player icon. Two spectacular skins, and other advantages, will be immediately given to original Overwatch owners who own the game. All Overwatch gamers will be able to get the same PvP experience thanks to this. Additionally, veteran players can transfer to Overwatch 2 all of the skins and unlocks they obtained in the first Overwatch game. Please take note that you must buy it in order to access the new PvE modes.
Also Read: Everything About Gaming On Mac
IS OVERWATCH 2 FREE TO PLAY?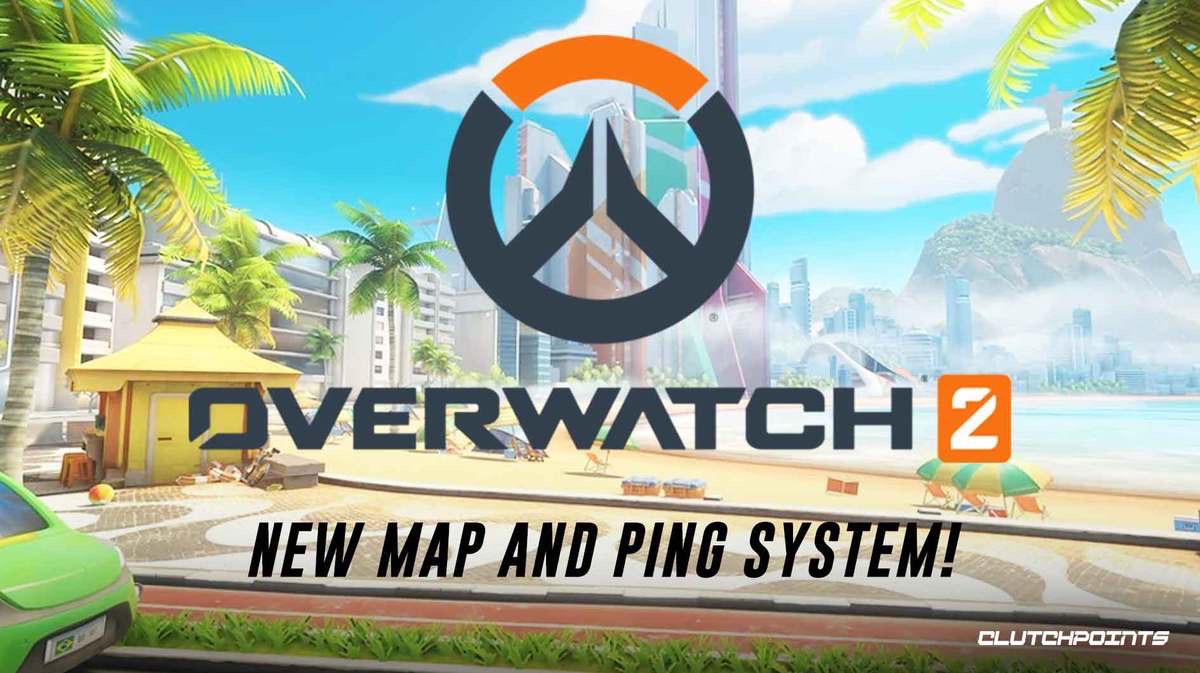 Since the announcement in 2019, we have been aware that Overwatch 2's PvE features will cost money. Contrarily, Blizzard recently revealed that Overwatch 2 PvP would be free-to-play, enabling players to access the acclaimed experience for nothing.
As in report, Blizzard is giving original Overwatch purchasers a free upgrade to Overwatch 2. In addition to a Founder's Pack bonus that includes a new player icon, two new Epic-tier hero skins, and other as-yet-undisclosed benefits.
BETA DATA FOR OVERWATCH 2: RELEASE DATE AND SIGN-UPS
Blizzard intends to start many Overwatch 2 beta tests before to the game's Oct. 4 release. Players may test out some of the brand-new heroes, new maps, and hero balancing adjustments coming to Overwatch 2 at launch while taking part in these tests.
The initial Overwatch 2 beta was only available on PC, but on June 28 Blizzard will release a second test that will be playable on consoles as well (though we're not sure if it will include crossplay at this point). You must register for the Overwatch 2 beta on the official Overwatch 2 beta page in order to be eligible for beta access yourself. Remember that you will be eligible to participate in the second beta if you were able to access the first.
We anticipate that Blizzard will provide additional possibilities for gamers to obtain beta access. If they weren't able to do so before the second test goes online. For example, access might be awarded for viewing Overwatch League or authorized Overwatch 2 streams.
That's all about Overwatch 2.