On Wednesday, Microsoft launched Windows 365 at its Inspire partner conference. Microsoft has created the Cloud solution to help businesses enhance productivity in work-from-home circumstances due to the epidemic compelling individuals to work remotely.
The new Windows 365, which is aimed at enterprises, will give users remote access to Cloud PCs and the ability to stream Windows 10 or Windows 11 from anywhere. As previously stated, Windows 365 will be available for business on August 2 for a monthly subscription fee per user. Additionally, business and Enterprise editions of Windows 365 will be available.
Also Read: Windows 365 Brings Windows 11 To iOS, iPads, Apple Laptops, And Mac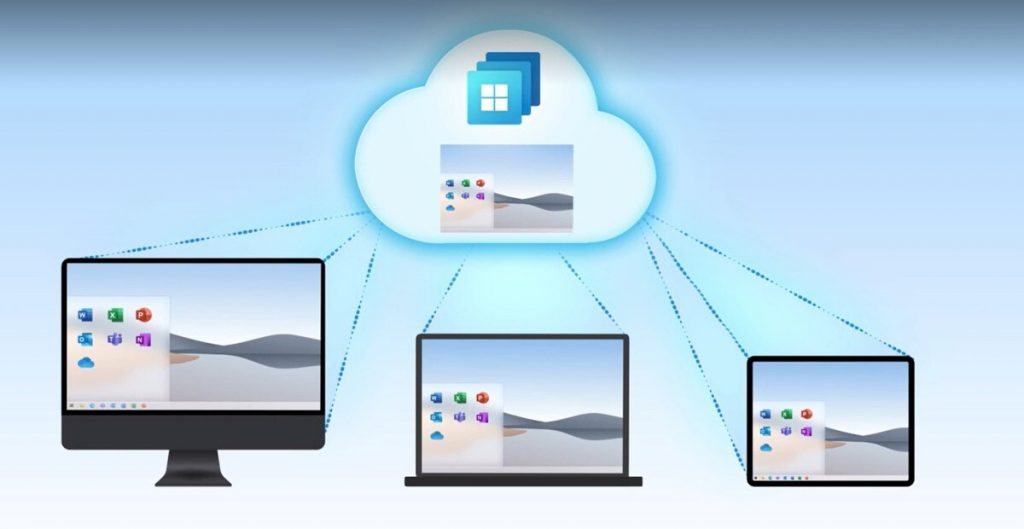 It's based on Azure Virtual Desktop, and it's intended for organizations of all sizes. Individual Cloud PCs can be set with a single CPU, 2GB of RAM, and 64GB of storage at the low end, up to eight CPUs, 32GB of RAM, and 512GB of storage at the high end, according to The Verge. For both Windows 365 Business and Enterprise, there are a total of 12 possible configurations. "Just as SaaS took applications to the cloud, we're now bringing the operating system to the cloud, giving businesses more flexibility and a safe means to enable their employees to be more productive and connected, regardless of location," says the company.
Read: Windows 11: What's New In Upcoming Windows Version?
Also Read: Keep This In Mind Before Updating Your PC With Windows 11
This architecture makes it easier for significant enterprises to delegate enterprise-level security and administrative regulations relevant to the operating system to their personnel. In addition, using this type of solution would make management easier by eliminating the need to manage manually and set up physical gear, which is generally the responsibility of an IT department.
"Cloud PC is an excitingly new category of hybrid personal computing that transforms any device into a customized, productive, and secure digital workspace," said Jared Spataro, corporate vice president of Microsoft 365.
While Microsoft has offered a comparable service with Azure Virtual Desktop for decades, the new technique is designed to make setup and management more effortless. "With Windows 365, you can get up and running in seconds. Furthermore, because the state of your Cloud PC remains the same, even when you move devices, you can still pick up right from where you left off," Wangui McKelvey, a general manager for Microsoft 365, was cited as saying.
As demand for cloud-based solutions grows in this new climate, a cloud-based Windows PC appears to be a no-brainer. However, there hasn't been any word about it yet. When it launches on August 2, the new product will be offered in two versions for Microsoft's corporate customers: Windows 365 Business and Windows 365 Enterprise. Pricing would be totally determined by the number of users and the quantity of the installation's storage.
Also Read: XDA Basics: How To Record Your Screen In Windows 11?