In June this year, Microsoft introduced Windows 11, and since then, users are eagerly waiting for its official release. Microsoft, in its latest blog on July 14th, gives iOS users reasons to rejoice too. The new Windows 365 by Microsoft is bringing personal computers into Cloud format. It will make Windows 11 inclusive and will offer everyone a chance to experience the new software.
Windows 365, originally only an office-based application, is now better than ever. Microsoft has surely taken a serious thought about its end users. The pandemic has drastically changed the work culture. Therefore, Windows 365 will enable users to work comfortably in this hybrid work culture, limiting itself to a wired device.
Also Read: Windows 11: What's New In Upcoming Windows Version?
Read: Keep This In Mind Before Updating Your PC With Windows 11
Why Do We Need Windows 365?
Gone are the days when employees, especially the IT sector, spent their days glued to one screen in one corner of the office. The world is changing rapidly. If we do not follow the lead, we will soon turn out old in our ways, thereby ending all possibilities of growth and change. As we have all experienced, first hand, personal and professional life is intertwining at great speed.
Read to know: How To Customize The Taskbar In Windows 11?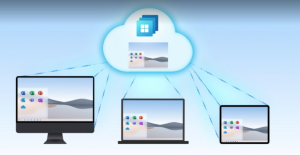 More and more professionals are inclining towards a remote work culture. Most people want to work in a versatile manner with full efficiency without commuting to a brick-and-mortar office daily. They want to work, plan, schedule, and create on the go, after a party, and during their breakfasts. It is less likely that working professionals will go back to the traditional office setup. The remote working process has given us a chance to be free, stress-free, and efficient. 
Windows 365 is redeveloped, keeping in mind the trends of the time. It is, as Microsoft says, "Your PC in a Cloud." We can now use Windows 11 on all our devices. So, for instance, if you started working on a new business strategy on PowerPoint on your computer in the US, you can continue working the same sheet from France on the weekend from your iPad. By setting up cloud computing, you will stream all your content across devices without any issue.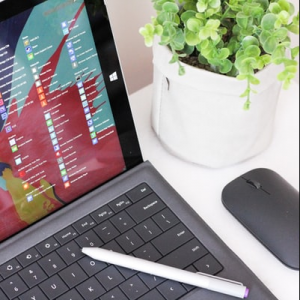 Conclusion
Windows 365 is going to change our lives completely. This software is for everyone, whether you're an intern, software developer, CEO, or designer—work from anywhere, at any time, and most amazingly from any device. The experience of Windows 11 remains the same throughout. Cloud computing is secure, easy, and enhances your productivity. Windows 365 is perfect for helping businesses and companies of various scales.
Also Read: Rumor: New MacBook Pros to feature UHS-II SD card slot, limited to 32GB RAM