Are you annoyed by the notification that says, "Software Update is Trying to Authenticate User"? It keeps appearing on your Mac, and you can't get rid of it. To continue with the update, you must input the username and password. Nevertheless, even if you provide the necessary credentials. The dialogue window keeps reappearing. You're not alone in having this problem.
Recently one of the users posted on the apple community that he is having trouble with login. He expressed that Whenever he clicks on "Upgrade Now," the system asks to authenticate the user and does not recognize either of the two admin accounts on the machine. He also added that reloading the operating system from the recovery disk did not help him either.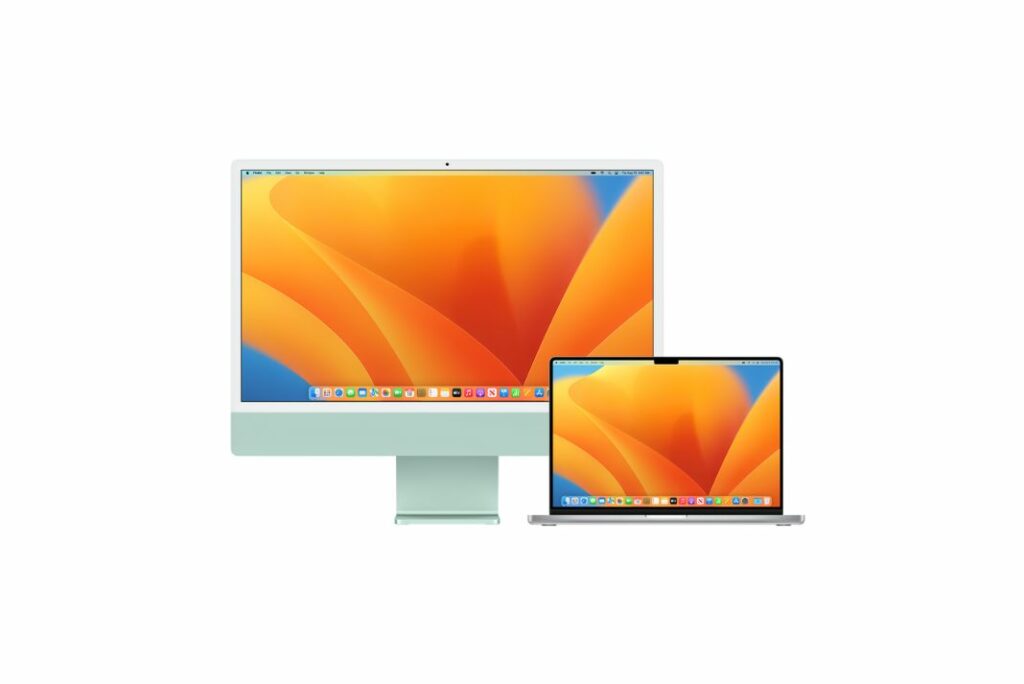 Effective Tips to help you through the "Admin Password not working for Updates" Issue
There can be many reasons why the Mac can't authenticate any admin password or install the macOS Ventura operating system. In this article, you will find the solution to the issue mentioned above. Following the mentioned tips one by one will help your resolve or identify what is causing this problem.
Tip 1. As suggested in the Apple forum. Firstly you are required to "Verify User Account as True or False" through a code. This code can be used to check the legitimacy of a user account or to see if a user has the right rights to do a particular task.
Tip 2. If the admin test says true but none of your accounts worked. Then Logout added Admin accounts. Then, "Verify First Account" that was used when the computer was Very First Setup on this computer and try again.
Tip 3: If you somehow failed to log in through any of your admin accounts that have privileges rights. This means one of your accounts was created first and the other one must be made later.
One of the useful suggestions on the apple forum recommended in cases when taking ownership isn't an option, you can use a terminal command like "sudo softwareupdate -i -a -R" to get around the Secure Enclave and access the Mac. This command will update the Mac, but it won't fix the problem that an Admin Password not working for Updates. For that, you need to try performing a clean install of the OS to see if that helps.
Also Read: USB Devices Not Working In macOS Ventura [Fixed]
How to Clean Install macOS Ventura
Nonetheless, when your system's security is breached, and there is no other choice except to revert to a clean SSD, it can be immensely aggravating. To avoid all the hassle we have managed to provide you with an easy method for Clean SSD installation. Follow the guide below carefully
#1. Check your Mac Compatibility
Before you dive into installing the macOS Ventura, you need to make sure your Mac is compatible with the latest operating system. The following models are suitable for macOS Ventura:
MacBook Air: early 2018 and later models
iMac Pro: 2017 models
Mac Mini: 2018 and later models
MacBook: 2017 and later models
Mac Pro: 2019 and later models
MacBook Air: early 2018 and later models
iMac Pro: 2017 models
Also Read: How To Use Passkeys In macOS Ventura And iOS 16
#2. Clean & Back up Your Mac
The next step is to clean and back up your Mac after making sure it is compatible with macOS Ventura.
The first thing you must do is back up your Mac. If something goes wrong after installing macOS Ventura or if you need to recover crucial files from an earlier version of macOS, backups could come in handy.
You must remove unnecessary data such as cache files, old downloads, duplicate files, huge and old files, and useless apps before backup because, as you are aware, backing up your Mac takes a long time.
If you don't want to spend time cleaning up you can also use BuhoCleaner. BuhoCleaner is an easy-to-use cleaner designed for Mac users. It helps you remove unneeded files and programs with just a few clicks.
After you are done cleaning up your mac now is the time for backup. For that, you need to
Prepare a USB drive that is twice the size of the backup data.
Next, you need to insert the drive into the mac
After that, click on the Apple menu then select System Preferences, and finally choose Time Machine
Now you need to tap on the Select Disk button and then select the disk you inserted, click on Use Disk
Format your drive if you need to and then Time Machine will start backing up.
Also Read: Quick Ways Introduced To Install macOS Ventura On Unsupported Mac 2023?
#3. Download macOS Ventura Full Installer on your Mac
After the backup is complete, you just have to open the App Store then search for macOS Ventura and click the GET button.
Note: Do not install it on your mac now. You can find the macOS venture installer in your application folder.
Also Read: External SSD Slow After Updating To macOS Ventura: Solved
#4. Make a Bootable Installer for your macOS
The most important step is making a bootable installation. The initial thing you are required to do is create a drive with at least 14GB of free space and format it with the Disk Utility.
Create Bootable Installer With a Terminal
Insert the drive into your mac
After that, you need to Open terminal
Finally, copy the following command and paste it on the terminal, and tap return
sudo /Applications/Install\ macOS\ Ventura.app/Contents/Resources/createinstallmedia --volume /Volumes/MyVolume Monterey
You require to replace MyVolume in the command with the title of your drive
Just wait for the command to finish and then you can quit the terminal and remove the drive.
Also Read: macOS Ventura – How To Turn Off Login Items Notifications
#5. delete "all content and settings"
The next action is to erase all files and settings from your Mac. The procedures will vary based on the chip in your Mac.
Firstly, proceed to the Apple menu and choose System Preferences
In the System Preferences, choose All Content and Settings
Finally to delete your Mac, enter your Appl ID password, choose Continue, and then follow the onscreen prompts.
#6. Install macOS Ventura
Now that everything is ready, let's install macOS Ventura. Make sure your Mac has enough power and is linked to a reliable network before continuing with the installation stages.
Firstly, you need to connect your mac to the bootable installer you made earlier.
Then, power on your mac and press + hold the button till the Startup Option appears
After that, choose the volume that has a bootable installer and press continue
Finally, just follow the prompts you see on your window for installation.
Also Read: macOS Ventura: Schedule A Startup, Shutdown, And Restart
Conclusion
In conclusion, the clean install not only resolve the "Admin Password not working for Updates" but also make your Mac runs quicker, more stable, and more compatible after a clean install of macOS Ventura. Although it may take some work, it is a straightforward process, and your data will be secure.
Also Read: Freeform Not Working In macOS Ventura [Fixed]