If your printer is giving you trouble on macOS Ventura, don't worry. We have some handy tips and tricks to help you get it working again. Printers and Macs have a long history of not getting along very well mostly on the printer's side, to be honest. Previous versions of macOS like Catalina and Monterey had printer problems, and sadly, Ventura is no exception. In this guide, we will explore some of the possible causes and solutions for printers on the latest Mac operating system.
You are not alone if your printer is acting up after you upgraded to macOS Ventura. A lot of users have mentioned the same issue regarding print errors on Canon Print Studio. One of the users on the Apple forum mentioned his experience with using Canon Print Studio Pro (PSP) on his Apple M1 MacBook. He mention that he was able to run Adobe Photoshop CC 2023 under Rosetta, which allows him to use the Automate menu item to run Canon PSP. He said the setup was working fine successfully until they updated to Ventura.
After updating, he still has the Automate option, but when he starts Canon PSP, it instantly gives an error and shuts down. He also tried going back to Adobe PS 2022, but the error persists.
What causes the printer to stop working after updating to the latest software?
There are several reasons why upgrading to the new software may cause your printer to stop working on your Mac. Some of them are:
The new software may not be compatible with your printer's drivers or software, and you may need to update or reinstall them.
In this specific case, it is possible that the update to Ventura introduced changes to the operating system that affected the way Canon Print Studio Pro (PSP) interacts with Adobe Photoshop and the printer drivers.
When a new operating system is released, it may have distinct system requirements, file structures, or application programming interfaces (APIs) that are not compatible with the earlier version. This can cause conflicts with third-party software or drivers, which may require to be updated to work properly with the new system.
If you are experiencing the same error when starting your printer, this guide is just for you. We have collected some of the most effective solutions from trustworthy sources that have proven successful for numerous users. Without further ado, let's explore these fixes!
Also Read- Fixed – "Encryption Credentials Expired" on macOS Ventura [Printer Issue]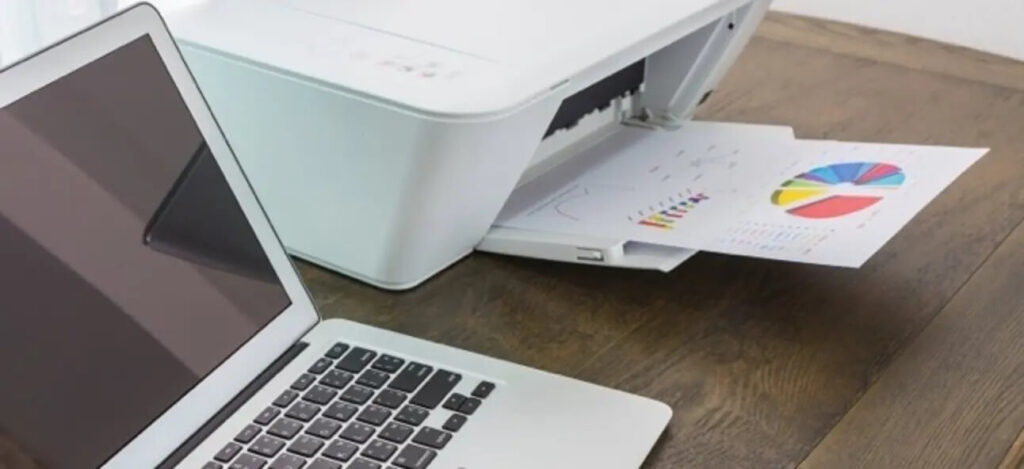 Fix 1: download the Canon Professional Print & Layout software
Canon Professional Print & Layout has cutting-edge elements such as soft proofing, page layout customization, and custom color management. It furthermore comprises a plug-in for Adobe Photoshop and Lightroom, which authorizes users to access the software straight from those applications. Nonetheless, this software is intended for professional users who need explicit color management and fine-tuned printing capabilities and is optimized for Canon's high-end printers.
You can simply download and install the Canon Professional Print & Layout software from the attached link and start printing as you normally would.
Also Read- Printer Not Working After Ventura 13.0 Update: Fixed
Fix 2: Grant full disk access to the PSP application
This solution addresses an issue with Canon Print Studio Pro (PSP) not opening up on a Mac. A Mac that is running macOS Catalina, Ventura, or later due to the security provisions introduced in these versions. The solution involves granting full disk access to the PSP application. To resolve this issue, you need to follow the steps mentioned below:
First, you have to tap on the Apple menu located on the upper left side of your screen. Then you have to choose System Preferences which you see in the drop-down menu.
Click on "Security & Privacy." After that, tap on the "Privacy" tab at the top of the window.
Locate "Full Disk Access" in the list on the left side of the screen by scrolling down. Now, you require to tap on the padlock icon in the bottom-left corner of the window and enter your administrator password when prompted.
Click the "+" button at the base of the list of apps and select "Print Studio Pro" from the Applications folder.
Finally, tap on "Open" to add Print Studio Pro to the list of apps with full disk access.
After completing these steps, Print Studio Pro should be able to open up without any issues. Keep in mind that this solution may not perform for all users or all scenarios, but it is a common fix for this distinct issue.
Also Read- How to fix Print Queue, print spooler or printer driver issue?
Fix. 3: Reinstall Printers
Reinstalling printers helps in resetting any corrupted or misconfigured printer settings, which can cause printing issues. By reinstalling the printer, you're essentially starting from scratch. And the system can refresh the printer settings and establish a new communication between the printer and the Mac. Additionally, downloading and installing the latest printer drivers from the manufacturer's website during the reinstallation process can ensure that your printer is compatible with the latest Mac software updates, potentially avoiding any future issues.
You can reinstall the printer by:
Go to "System Preferences" on your Mac. After that, tap on "Printers and Scanners." Now, you need to tap on your printer from the list of printers and click the "-" button next to it to remove it.
Then, you require to press the "Delete Printer" option in the confirmation dialog box.
After that, you have to open Finder on your Mac then head to "Library" and then "Printers." Now, simply, delete the folder named after your printer.
Go to "Library" > "Printers" > "PPD" > "Contents" > "Resources." And now, delete the file named after your printer.
After the deletion is complete, head to "Library" and then "Cache."
Go to "Library" > "Cache." Again you need to delete the folder named after your printer and restart your Mac.
Now, turn on your printer to start it.
This step will help you to install the latest printer drivers for your printers as well. For that, proceed to your printer's download site and download the latest drivers that correspond to your product's model number.
Finally, launch the driver setup file and follow the on-screen instructions to complete the process.
At last, check if it fixes the printer not working issue in macOS Ventura.
Also Read- Scanner Stopped Working After Upgrade To OS Ventura- Issue fixed
Conclusion
Lastly, we've provided you with a list of alternative methods that go beyond the standard troubleshooting steps. The ones which have a limited success rate in resolving printer issues on macOS Ventura. These methods are guaranteed to help you overcome the problem of your printer not working. If you hold any queries about the methods provided. Or if you have a solution that worked for you when encountering this error, feel free to share it in the comments section. We are always eager to hear from you and offer assistance as soon as possible.
Also Read- 5 Ways To Fix Ventura Not Saving Printing Presets
How To Reinstall Printers?
Go to "System Preferences" on your Mac. After that, tap on "Printers and Scanners." Now, you need to tap on your printer from the list of printers and click the "-" button next to it to remove it.
Then, you require to press the "Delete Printer" option in the confirmation dialog box.
After that, you have to open Finder on your Mac then head to "Library" and then "Printers." Now, simply, delete the folder named after your printer.
Go to "Library" > "Printers" > "PPD" > "Contents" > "Resources." And now, delete the file named after your printer.
After the deletion is complete, head to "Library" and then "Cache."