You see videos in a variety of file types practically every day, whether for work or for fun. When you play a video on your device and certain faults appear, it is really frustrating. This is due to the fact that not all video players are reliable and competent. Hence, it's really important to have the right media player for windows 11.
Do you know the course to take in this situation? Let us lead the way. You may learn about the top 7 free all-format video players for PC in the article that follows. These players are essential to have in 2022. Let's start!
Not every Windows 11 video player is compatible with every file type, but some fantastic video players are free to use and can play in a variety of formats. Let's go over each one individually.
Also Read: New Sound Recorder App In Windows 11: First Impression
1. Windows 11 Media Player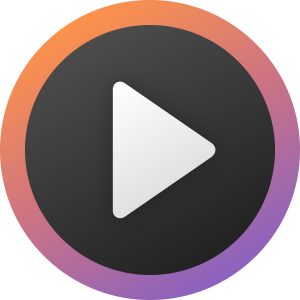 It's fantastic news for all Windows 11 users that Microsoft has now made a media player software available for the operating system. This puts an end to the inconvenience of utilizing a third-party video player. This media player app's user interface is slick, tidy, and understated. The Windows 11 video player comes with a dark mode, accent colors, semi-transparent materials, and other features. Because Windows 11 Media Player is an all-purpose PC video player that supports AVI, WAV, MPG, WMV, MP3, and other formats, it is excellent and made it into the top 7.
2. VLC Media Player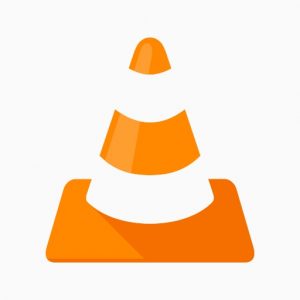 Do you have any knowledge of free media players? VLC Media Player is a cross-platform multimedia player in addition to being open-source. The video player on Windows 11 supports video compression. With this video player, users may play any video files from webcams, CDs, and even streams. Because it supports practically all file formats and codecs like H.264, WMV, MPEG-2, MPEG-4, etc., VLC Media Player is well-known. The media player doesn't include any spyware, advertisements, or user monitoring. The software also has a capability for filtering videos. The well-known and dependable VLC Media Player can also decode videos.
Also Read: Fixed: The No User Logon Steam Error On Windows 11
3. PotPlayer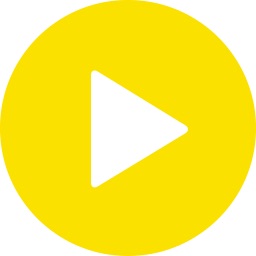 Are you prepared to discover a media player that can play 3D and 360-degree videos? The media player in question is called PotPlayer, and it was created by a South Korean internet company. For a better experience, the media player not only supports 3D videos but also a variety of 3D glasses. It supports a  large number of file formats and typically doesn't require the installation of additional codecs in order to play back files. In relation to that, OpenCodec support enables you to set up other codecs in case you run across a video that you are unable to play. Additionally, the program has support for subtitles and can handle practically every subtitle format. We must point out that the settings section is where you may change the font size, location, and even the synchronization options. Additionally, hardware acceleration is available, and it may make use of DXVA, CUDA, and QuickSync to always provide lag-free playback.  The snapshot support makes navigation easy and makes it simple to find the scene you're looking for. Additionally, there is a helpful bookmark option that will undoubtedly be helpful.
You might wish to take PotPlayer into consideration because it is a reliable media player, doesn't need any additional codecs, is easy to use, and supports hardware acceleration.
4. GOM Player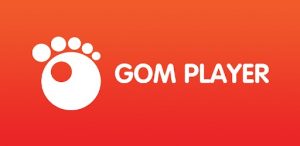 This program has excellent support for multiple audio formats and can play over 20 different video formats right out of the box. You may effortlessly download the subtitles for any film or television program you're watching thanks to an online library that is also available. 360-degree video compatibility is a nice but not absolutely necessary feature of the software. When it comes to playback, UHD and 4K videos may be played right out of the box, and if necessary, picture or audio settings can be readily changed. Because of the interface's simplicity, you can enjoy entertainment without being interrupted. Regarding accessibility, this app is available for Windows, Mac, and Android.
With a straightforward user interface and an online database of subtitles, the GOM player is a reliable multimedia player overall. It's a terrific method to watch your favorite films or television programs.
Also Read: 15 Ways To Speed Up Windows
5. KMPlayer 64X
When you launch this application, the first thing you'll notice is its slick and straightforward user interface, which prevents you from feeling overloaded with features. You shouldn't need to install anything or adjust your settings in order to play any file type because of the built-in codecs.
Regarding video compatibility, the program is perfectly capable of handling footage in 3D, 4K, 8K, and UHD at 60 frames per second. There is also hardware acceleration enabled, assuring low CPU utilization while playing back.
Additionally, you can play Blu-ray discs and DVDs with this program. It also offers a wide range of support for various subtitle formats. The ability to download online content and the GIF generation tool must also be mentioned since they may be useful to some users.
KMPlayer 64X offers a straightforward user interface and compatibility for a number of formats, so it may be worthwhile to give it a try.
Also Read:How To Fix Slow Steam Client On Windows 11
6. Cyberlink Power DVD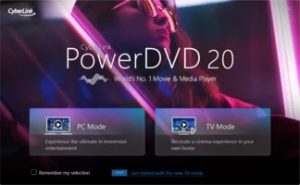 Try the CyberLink PowerDVD program if you wish to enjoy multimedia. You can view 4K and 8K content using it in any format.
Additionally, Blu-ray, ISO, and Ultra HD are supported. You can even view online videos from Vimeo and YouTube directly from the app.  The program supports casting, enabling wireless multimedia streaming, and it is fully compatible with Apple TV, Roku, Amazon Fire TV, and Chromecast. Speaking of which, you can easily share content across your network with this app, which is also available for Apple and Fire TV. You may immerse yourself with spatial audio support and view 360 videos in addition to VR. Last but not least, it works with DTS, Hi-Res Audio, and Dolby Digital Surround.
An all-encompassing multimedia player like Cyberlink Power DVD is the ideal choice if you want to stream content over your network and watch high-definition videos on your computer.
Also Read: Everything You Need To Know About Plex Media Player
7. 5KPlayer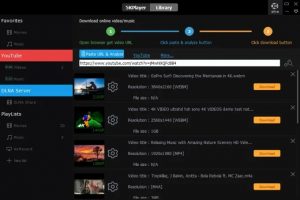 Do you aware of any media players with a built-in library of video codecs? The codec library that comes with 5KPlayer does support a variety of video formats, DVDs, etc. The media player is extremely strong and GPU-accelerated. It is also a 4K and HD video player.
This Windows 11 video player is free to use and supports a wide range of video formats, including WebM, MPEG, WMV, FLV, and MP4. As 5KPlayer supports DNLA wireless and AirPlay, you can stream media files with ease. Even videos in ultra-high resolution can be played with ease by the media player.
Closing Statement
Having the best media player is important, especially if want to experience high-quality videos without any issues. All of our entries should be able to handle almost any file type, video, or audio, so you won't have to worry about compatibility.