Hocus Pocus
A 1993 Disney release, Hocus Pocus is an American horror fantasy comedy film that was made by Kenny Ortega. Based on Roald Dahl's The Witches, it tells the tale of a Halloween-hating teen named Max Dennison who unintentionally brings back to life three witches. Max then risks his life to defend his sister, Dani, and defeat the witches with the aid of his crush from school, a friendly zombie, and an immortal black cat.
The movie's makers believed it could succeed as a significant theatrical release while being intended as a Disney Channel Original Movie for television. During its original run, the movie earned generally unfavourable reviews from critics, although it has subsequently gained cult status.
Also Read: Stranger Things In Order: How And Where To Watch
Hocus Pocus 2
Devoted viewers have been calling for a sequel to Hocus Pocus, the cult favourite Halloween movie from Disney, for a very long time. The eagerly anticipated family movie sequel is now formally taking place after years of whispers. And yep, the entire group of witchy Sanderson Sisters is returning on broomsticks. not to mention several other well-known faces. Here is what we know about the Hocus Pocus 2 Disney+ prequel.
Hocus Pocus 2 takes place "29 years after someone lighted the Black Flame Candle and resurrected the 17th-century sisters, hanged for practising witchcraft," according to a Disney+ news release. They also seek retribution. Three high school kids must now devise a plan to prevent the ravaging witches from wrecking Salem in a brand-new way. All Hallow's Eve, all before daybreak.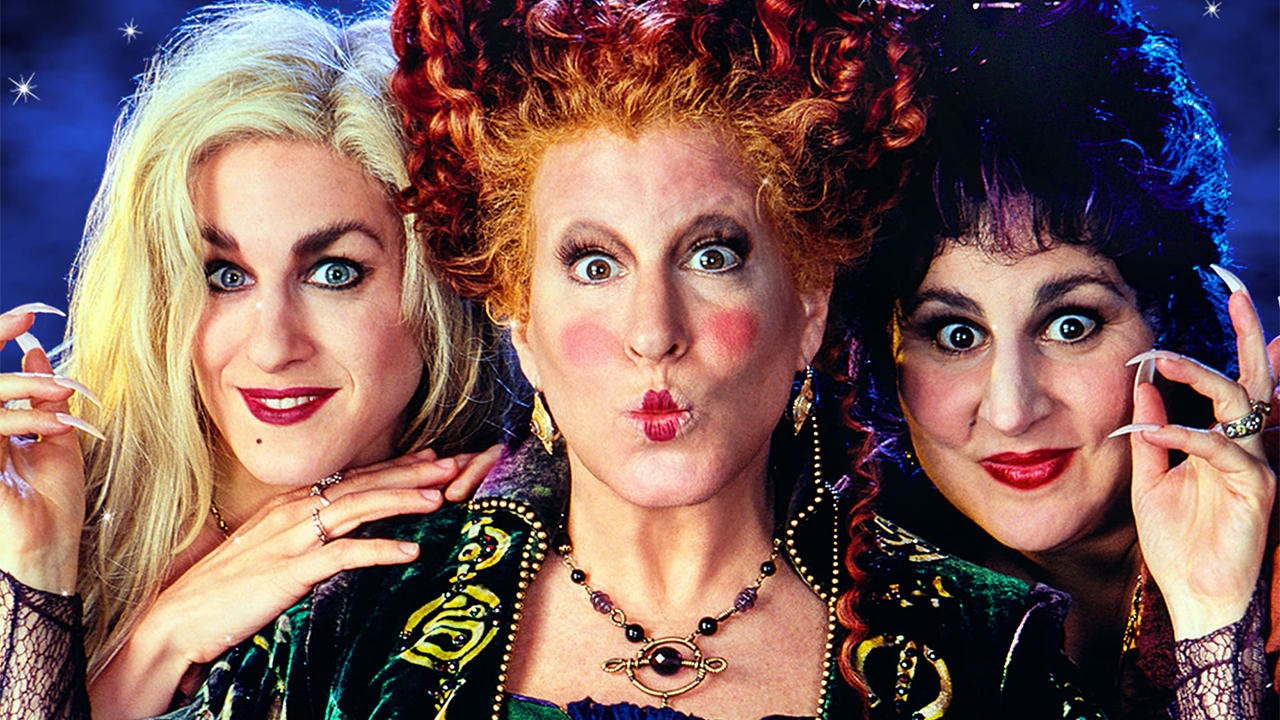 According on what has been said so far, the plot seems to stick fairly close to the themes of the original 1993 film. No one really wants them to reinvent the wheel for this one, to be honest.
The script for Hocus Pocus 2 is written by Jen D'Angelo , and Anne Fletcher is directing the film. Fletcher was working as a choreographer on numerous movies throughout the years, including Boogie Nights and Hairspray. She has also directed films including The Proposal and Step Up. Adam Shankman, a longstanding friend, who  originally has schedule to direct, is replace by Fletcher. But he was compelling to relinquish control because his obligations to the Disney+ prequel Disenchanted. Newport, Rhode Island, is the location for the filming.
"Hocus Pocus 2" will be available to stream on Disney+ on October 31 in time for the holiday.
Also Read: Disney+ Reveals 2023 X-Men Reboot Easter Egg In Doctor Strange 2
Cast of Hocus Pocus 2
The original trio of sisters is present. Winifred "Winnie" Sanderson, Sarah Sanderson, and Mary Sanderson. They are all playing again by Bette Midler, Sarah Jessica Parker, and Kathy Najimy, respectively.
Legendary science fiction and fantasy author Doug Jones is also returning as Billy Butcherson, their undead lackey. Jones began his career in the original Hocus Pocus. Long before he appeared in Guillermo Del Toro's movies or on Star Trek: Discovery.
In the movie, Belissa Escobedo, Lilia Buckingham, and Whitney Peak play three teenagers in contemporary Salem. They resent the Sanderson Sisters. Tony Hale, Sam Richardson, Hannah Waddingham, and Froy Gutierrez are other cast members. Omri Katz, who was playing Max in the original movie, has not yet been confirming to appear in a cameo.
According to Entertainment Weekly, actress Thora Birch was mean to play a supporting role as an adult Dani in the movie, but she was unable to participate because of other commitments at the time. That's quite depressing, but there is some great news in the mix: Ginger Minj, a former contestant on RuPaul's Drag Race, will appear as a drag version of Winifred. She will show up in a scene where the Sanderson Sisters find themselves in a drag show.
Also Read: How To Watch Twilight Movies In Order