Keep scrolling below to get to know some of the most viable fixes to resolve the Oculus Quest 2 elite strap not charging issue.
Everybody is using virtual reality more frequently as it expands quickly. Oculus is a well-known brand in this community. But there are specific annoying and frustrating problems with every technology. The Oculus Quest 2 Elite Strap not charging is one issue you can run into. Similar to how your quest 2 won't charge, your elite strap won't charge either. The strap charges instead of the headset's wire, which is the only change.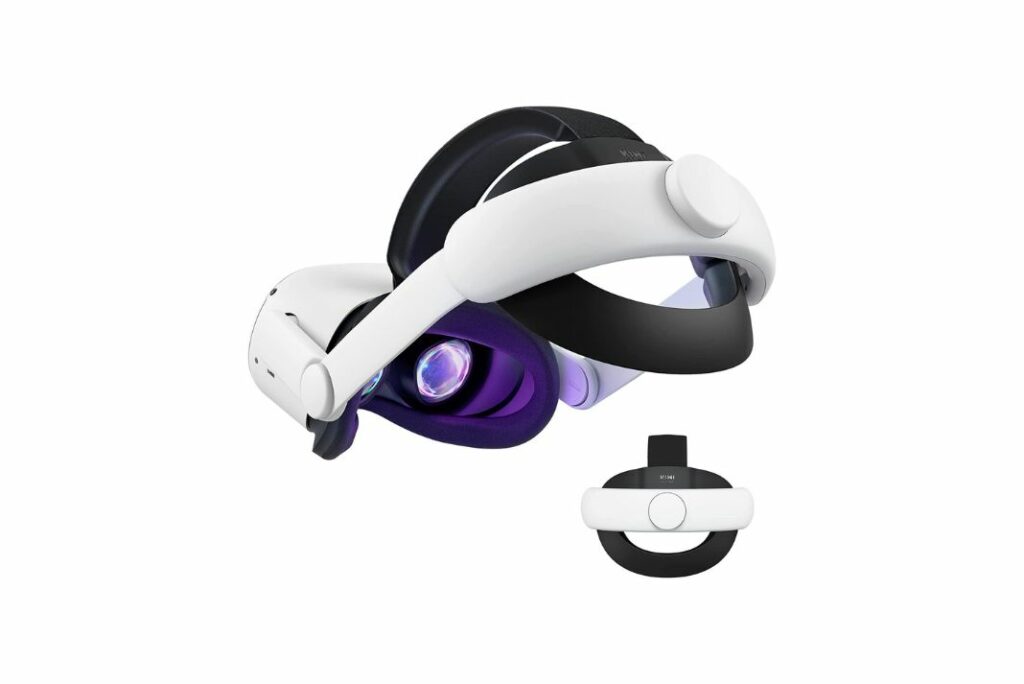 Also Read: How To Install Oculus Quest 2 Elite Strap?
Why Is Elite Strap Unable to Charge?
Below are the most apparent causes why your Elite Strap won't charge:
Faulty Charging cable, Plug, or Headset
The broken charging port or malfunctioning charging wire, of the Oculus Quest Elite Strap, may also be the most probable reason why are unable to recharge it. The charging port, charging cable, or plug are the essential requirements of the Oculus Quest 2 Elite Strap and problematic components will be unable to deliver the power needed to recharge Oculus Quest Elite Strap.
A damaged socket
Another apparent reason your Oculus Quest 2 Elite Strap won't recharge is that your outlet, or potentially even the outlet itself, is broken and not functioning.
Due to the propensity for outlets and sockets to stop working for various causes, this issue needs to be addressed immediately. You might have left something plugged in for too long or overloaded the circuit.
Numerous issues can arise as a result of a faulty outlet or socket. The failure of your Oculus Quest 2 Elite Strap battery to recharge is, therefore, very likely due to this problem.
Also Read: How To Access The Metaverse With Oculus Quest 2
Overheated Battery
Your Oculus Quest 2 Elite Strap's battery may be overheated and hence not correctly charging when it needs to be recharged. Consider this problem as your phone. When you use your overheated phone, it starts to lag, and sometimes you are even prompted that it won't function until it cools down.
The same is true for the Oculus Quest 2 Elite Strap battery.
Bug or technical glitch
Like any other technology, Oculus Quest Elite Strap is not free from bugs and may interfere with the charging capabilities of the device. These bugs surely create inconvenience but there is nothing much you can do from your end until the developers resolve the bug themselves.
The Elite Strap still holds some charge
Your Oculus Quest 2 Elite Strap isn't charging because it is still alive. Although your Oculus Quest 2 Elite Strap does not need to be utterly dead to begin charging, it is necessary when the elite strap is experiencing some glitch at the moment which will be automatically resolved when the elite strap becomes dead completely.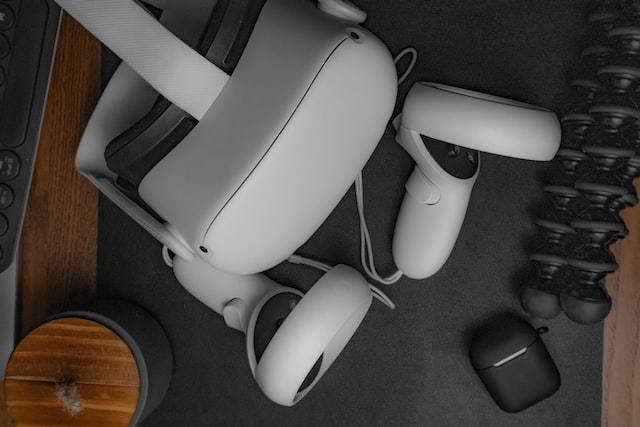 Also Read: 6 Tips To Keep In Mind When Getting Started With Oculus Quest 2
Easy Troubleshoot Fixes to Follow
Moving on, here are some fixes you can employ to get your Oculus Quest 2 to charge again.
Ensure that the charging cable is properly plugged in
You accidentally disconnected your headset property from the charging wire, which would prevent your Elite Strap from charging. Just double-check that the line is correctly inserted into the headset and the outlet before attempting to recharge your Elite Strap once more.
Disable "Auto Wake Headset"
It is advised to disable the Auto Wakeup Functionality if you do not want to use the Quest 2 for a long time or want to leave the VR device in standby mode when it is plugged in. The steps to disable the functionality are discussed below.
Head to Settings and access the "System" settings options.
Scroll down in the left menu and select the "Power" settings.
Now look for the "Auto Wake Headset" settings and disable the feature.
Also Read: 10 Best Alternatives To Oculus Quest
Wait for the battery to cool
Give the battery you're trying to use an hour or two to cool off before charging your Elite Strap once more if it's overheating and your Elite Strap won't charge.
You can tell if a battery is working-temperature by simply feeling it. You can use it if it is warm, but if it feels hot to the touch, wait a little longer.
Restart the Elite Strap and Headset
The next thing you can do is power cycle your Elite Strap and headset, which is another way of trying to reset your Oculus Quest 2 Elite Strap and headset to get the battery to charge.
Hold down the power button on your headset to accomplish this. Once you see the power-down options, keep holding it down for a few seconds. Pick restart from among these choices.
You should see whether this will ultimately enable you to charge your Oculus Quest 2 Elite Strap Headset again after it has been reset for a brief period.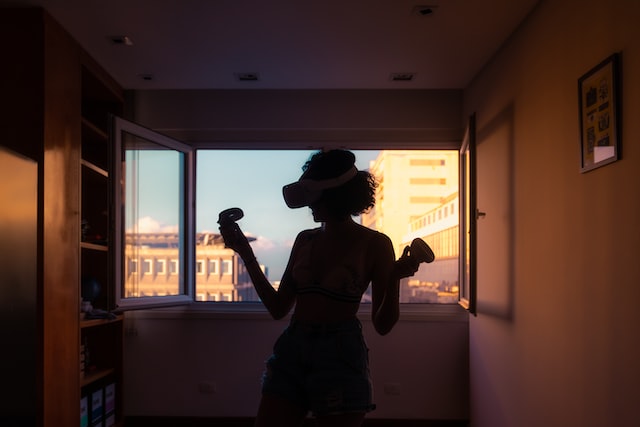 Replace Socket
Outlets themselves can be incredibly demanding and make arbitrary decisions to stop functioning. This indicates that the Elite Strap charger may need to turn on because of the outlet you choose to plug it into.
Try connecting your sound bar to the other socket in the outlet if you are presently using one with two separate sockets. Use a different outlet entirely if your Elite Strap can still not charge.
Ideally, there are still some within your charger's range, but if not, you can try using an extension cord to connect your charger to the following functional outlet and socket.
Also Read: 5 Oculus Quest 2 Settings You Did Not Know About
Conclusion
Hope the methods discussed will you tackle the Oculus Quest Elite Strap not charging issue without seeking outside help. Know some other hacks that might work here, don't forget to mention them below.