Take the reins of your health by choosing one of these 6 top smartwatches in 2021. Health is an essential aspect in today's time. Especially after the pandemic, people all over the world are trying to stay as fit as possible. But somehow, our sedentary lifestyle and high work pressure make it a dream to achieve.
As a result, our health goes for a toss, and most people start experiencing health ailments, high blood pressure and diabetes. These illnesses, in turn, affect our mental health and leads to anxiety and depression. To counter these issues, technologies like smartwatches are introduced.
To find out how we can manage our health better, read the following list of the top 6 smartwatches that will make your life a whole lot easier.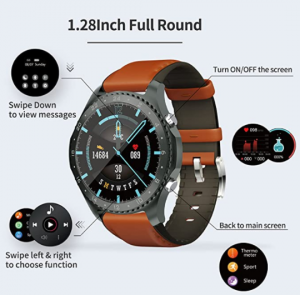 Adorn your wrist with this classic-looking smartwatch and leave your friends in awe. Manufactured from premium quality material, the Vapaa smartwatch is only for men. Designed to impress, it is waterproof with IP67 resistance. It connects swiftly to your phone's Bluetooth and enables calls, messages, and applications.
Apart from its essential functions, this watch has health tracking features that makes it to the top of our list.
The watch comes with eleven sport modes like swimming, yoga, gym, running, cycling, riding etc.
Keeps track of your heart rate, water consumption, steps, calories burned and Spo2 throughout the day.
The Vapaa watch monitors your sleep and alarms you when your sleep hours exceed the set time. It is also a great device to check your temperature.
Buy the Vapaa Men's watch here.
Check out the Fitbit sense advanced smartwatch and complete your collection. The in-built Google assistant and Alexa feature make it a great companion while you are on the go. Moreover, the trendy dial with a premium quality band will give an edge to your personality. Here's why this watch will help you manage your health in 2021.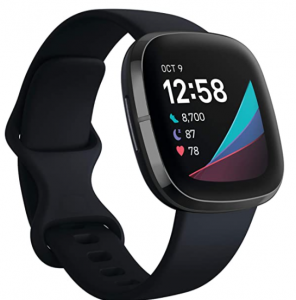 It comes with an on-skin temperature sensor to measure your body temperature, while the EDA scan checks for stress.
It monitors your heart with the ECG detector and alarms you whenever your heart rate goes above or below than normal range.
Another high-grade version of Fitbit, Versa 2, is an excellent choice when health and aesthetics are in demand. This smartwatch comes with a large dial and an in-built system to adapt to Google assistant. Now you can control your other smart home devices with your voice. Read below to know how Fitbit Versa 2 helps in take care of your body while on the go.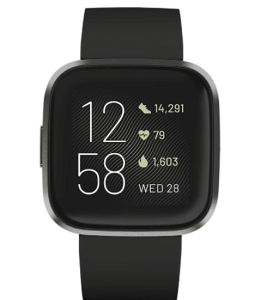 Sleep score tracks the quantity and quality of your sleep and gives you an accurate report to better it.
With the skin-sensor, you can track your heart rate and SPO2 throughout the day. It also notes down your calories burned, steps walked and so on.
If you are a sportsperson and always on the go, Honor Band 5 is your best catch. Featuring a premium quality band with a stylish dial, this smartwatch will complete your look. From the functional point of view, it provides the following information.
The Huawei tru-sleep tracking system detects the quality and quantity of your sleep. The on-device intelligent can detect stable and unstable sleep.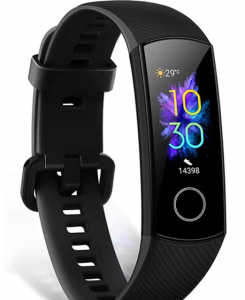 Another important feature is the heart rate detection of the Honor Band 5 smartwatch.
It monitors rhythmic heartbeat and sends you an alarm when they are not stable. For more detail, you can check out the watch here and buy.
Add this trendy Fossil men's Gen 4 explorist smartwatch to your collection. The large circular dial is back in fashion with additional features. Connect with your Bluetooth or iPhone for accessing messages, calls and app notifications on the go. To help you take charge of your health, this smartwatch comes with: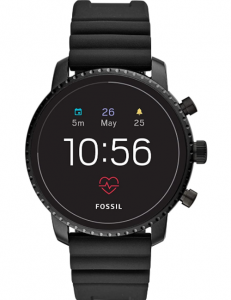 A heart rate monitor that will track your pulse rate and SPO2.
Any abnormal highs and lows are reported immediately to your doctor.
Moreover, the fitness tracker keeps a count of your calories and steps walked throughout the day.
Gift the Shelinks Smartwatch from here and make your wife happy. Designed especially for women, this smartwatch does all the basic stuff like connecting to your smartphone. In addition, it has an large display that makes it easy to read information while on the go. On the health front, this watch: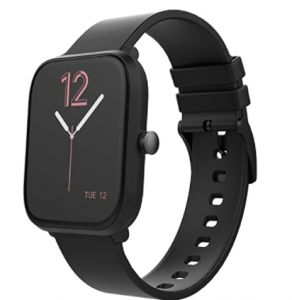 Monitors your heart rate
Tracks your sleep cycle
Focuses on female care
Records body temperature
Conclusion
The above six smartwatches are a perfect combination to your health routine. Having one of these is like having a personal coach or doctor on your wrist.