With the latest iOS 16 is rolled out, iPhone enthusiasts are pretty hyped up now. There is news that many new features and improvements have been included in iOS 16 and they are enabling deep personalization and seamless sharing or communication. To get started, we will talk about the 12 Best iOS 16 features to check out right away.
Apple updates its operating systems with new features every year; while some appear as part of routine updates, the majority appear as part of the landmark release. Apple's main focus for this year is expanding the customisation choices in iOS 16, but it also introduced a tonne of new features that address other crucial components of the operating system.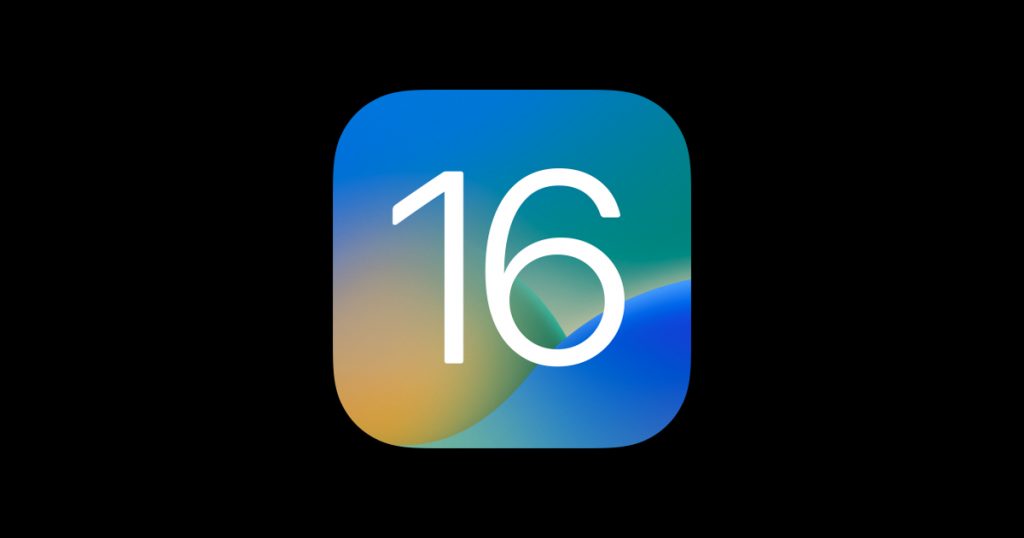 1# Make your lock screen unique.
Your camera captured a beautiful image that you are unable to remove. Here's how Apple's iOS 16 gives you the option to customize your lock screen. It also gives you the option to alter your fonts and colors. Additionally, you can choose the information that will appear on your lock screen.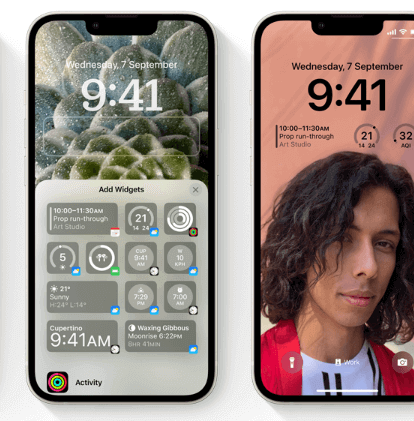 You are free to add as many widgets as you like. It may be the weather, calendar, alarms, or battery life. In addition to this, you may customize the fonts and colors of your lock screen by adding your favorite app widgets.
2# Wide Range of Wallpapers
You can now get access to a whole range of menu of wallpapers for your home screens or lock screens. There are many features in this like selecting a wallpaper from the photo gallery, face detection, and Photo shuffle. You also have an emoji menu that lets you have an aesthetic hand-sorted mix of emojis on your screen. There are weather and astronomy wallpaper modes as well. Lastly, there is the color wallpaper mode to get gradients and combination shades of the colors. The wallpaper menu has a great interface to walk through and select between the various options.
3# Live Activities
Intended to make the process of tracking your meal easy when you ordered it through your smartphone app. Adding your live tracking to your lock screen is simple. Consequently, you won't need to unlock your phone each time you want to check the status of your tracking.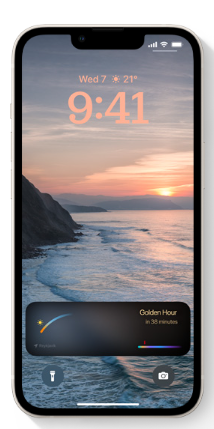 4# Design various lock screens
IOS 16 gives you the option to create different lock screens based on your preferences if you're tired of using the same lock screen and want a change in atmosphere. You could set up various images for your various lock screens. It's simple to change between them. In fact, you may make one for your working mode with a calendar and mail widgets and another for your relaxing mode with Spotify and Wynk widgets.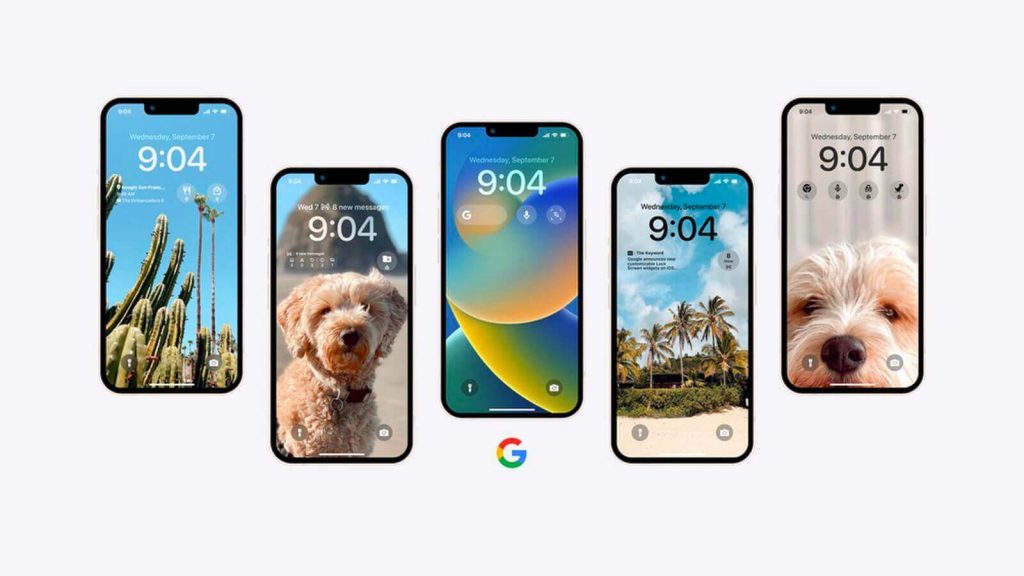 5# FaceID while Sleeping
You read that right! With the iOS 16, there is now a Face ID Landscape mode. This means that the device can detect your face even when you are sleeping and holding your phone horizontally.
6# New Music Player Interface
On the lock screens, while the music is playing in the background, the music player matches the existing color palette. There is a small waveform icon on the top corner, that shows how different sounds play while you scroll through the song or album. In the corner, there is an airPlay menu button as well. You can get the album details when you click on the album picture or art.
Let's continue ahead with the rest of the 12 Best iOS 16 Features to Check Out Right Away!
7# The Brand new – Visual Lookup
If you long press on a subject within a photo in the photos or safari or something, you can basically select that subject's frame for a visual lookup. You can share it to iMessage or any other apps, copy it, search for it on the web, etc; There is a highlighting animation around the subject when the feature recognizes the subject in the frame.
8# Linking and Focus Modes
You get access to different focus modes based on the type of activity, like sleep, work, fitness, gaming, and experience. These Focus modes can now be linked with specifically customized wallpaper aesthetics on the lock screens. There is a new Focus Schedule option that allows you to pre-schedule any type of Focus mode through a specified time or trigger.
There are even many filters for focus modes, as we can filter different work modes from people, messages, work-related apps, etc;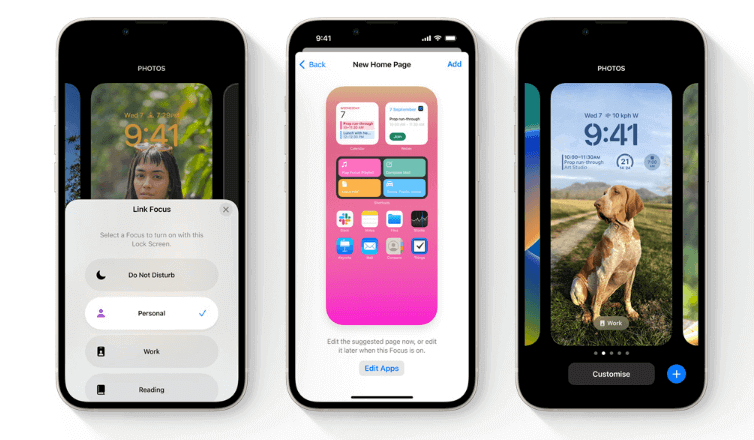 9# New iMessage Features
With iOS 16, there have been a few wait-worthy changes on the iMessage app. You can now send a message and edit the sent message up to 15 minutes after sending any message. You can even undo send or UnSend the sent messages after they have been placed. The Undo feature even has a cool animation for its functionality.
There is also a Mark as Read or Mark as UnRead option. This will allow the blue dot on the app to pop up or fade away whenever necessary.
We have even got the SharePlay via iMessage now. This allows you to watch or listen to any content in real time as you share it with someone through the iMessage. This works with pretty much any app that supports SharePlay.
10# Live Text Features
With the latest Live Text features, you can now identify and modify various texts from any frame on the screens. You can pause a video frame, or select a photo and zoom into it and select the texts from the screen. Live Text works pretty decently, and it is one of the most underrated iOS features
11# FaceTime Switching
You can now switch or transfer a FaceTime call on your iPhone to another device that you have. There is a new Switch feature or icon on top of the screen while you are on a call. If you are using any wireless earphones like the AirPods, then that should transfer to another device as well.
12# New Spotlight Search
The spotlight button is newly available on the home screen over the bottom side. This will give you easy search accessibility on the home screen. It even integrates with Google and Google photos. So whenever you search for a keyword in the spotlight, you get results from Google as well as the Photos App.
These are the 12 Best iOS 16 Features to Check Out Right Away. However, with the iOS 16, there are plenty more features that go unmentioned. To state a few more, we have new safari sharing options, password sync, and management in Safari, and New unsend options in the mail. The battery percentage can now be visible on the iPhone's battery icon after toggling it on. That is one of the most-awaited small tweaks. New screenshots and Find My App interfaces are available too.