In 2021, if you are a regular internet user, you must consider getting a VPN with a dedicated IP address. There are tons of such VPN companies offering that service with various discounts and offers. Some are even giving their services completely free of cost. Though tempting at first, one must stay away from any VPN provider who claims to charge no money for their premium services.
We all know nothing good and of value can be free of cost when it comes to technology. So then why compromise with VPN, right? So please read below the list of top VPNs that we have chosen from hundreds of VPNs out there in the market.
Read to know: Do I Need A VPN At Home?
How To Connect To A VPN On Android?
Top 4 VPN For A Static IP Address
Selecting the correct and best VPN for your computer can be a challenging affair. Every service provider will try to market their VPNs as the best. But we know that's nonsense. So, we have picked up the top four VPNs to make your job easier and save time.
NORDVPN stands for everything safe and secure. Their full service is designed keeping in mind your requirements of privacy and safety. Therefore, it is at the top of our list. It provides two-factor authentication that ensures that even if a hacker breaks through the VPN network, they will still need your physical device or you to log in and steal your data.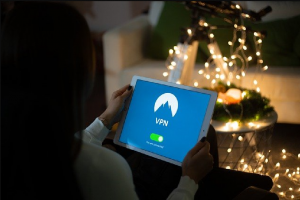 Its no-log policy ensures that the server itself is not tracking and storing your private data and information and passing it on to third parties. You also get twenty-four-seven customer service that caters to you even at odd times. Moreover, NordVPN's servers are located in more than fifty-nine counties, with fifty-two thousand serves, and provide unlimited bandwidth.
Nord allows you to try their service with a 30-day money-back policy. You will get up to 10 GB of private cloud storage to encrypt all your data and store it securely. In addition, Nord's cybersecurity protection keeps malware and other viruses away from your network. Check out NORDVPN for its affordable pricing and features. Get premium deals on NordVPN.
Also read: How can a VPN make your internet faster 
6 Best VPNs For A Dedicated IP Or Static IP
2. Windscribe
If there is any VPN service that can compete with NORD. If at all, then it's Windscribe. This VPN is famous for providing the most extensive network with servers located in sixty-three countries and hundred and ten cities. In addition, it's ROBERT technology keeps spam emails, domains, and fake IPs from getting near you, an excellent security source.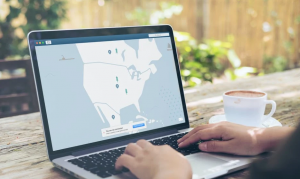 In these times, having a VPN that protects you from various online threats is worth all the money. Apart from generating strong encryption and unique VPN, they also have a no-logs system. If you want to buy Windscribe, click here.
3. TorGuard
If staying anonymous is what we generally prefer, then TorGuard is what you should be going for. It provides a host of priced, prevalent features so that nearly all internet users can afford the security they so deserve. Use your fingerprint for authentication and its strong encryption to keep your network safe.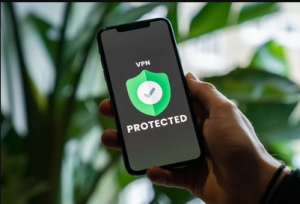 These days, almost everyone, from your Internet Service Provider to your colleagues, keeps an eye on your network. So get TorGuard today and ensure complete protection from stalkers and hackers online.
Also Read: NordVPN Review: 8 Pros And 3 Cons Of Using NordVPN
4. IVACY
IVACY is not the best compared to the VPNs mentioned above, but this is for you if you are looking for one of the basics. It is giving up an 87% discount with a 30-day refund policy. What could be better, right? Moreover, it also has three thousand five hundred servers in hundreds of locations around the world.
The in-built internet switch is an excellent advantage as it cuts off the internet connection when something goes wrong with the VPN. In addition, its 256-encryption and no-logs policy make it safe and great to use for beginners.
Conclusion
There are many benefits of using a VPN. For instance, you can stream from all OTT platforms like Netflix, HULU, prime, etc. Besides, getting a dedicated IP will save from CAPTCHA authentication and sending your emails to spam.
Trending News: How To Turn Off The MSN News And Weather Feed From Taskbar In Windows?