The internet has facilitated the users to connect with each other irrespective of location boundaries. It also poses several threats to the privacy of users and they are constantly vulnerable during their online sessions. These malicious threats let everyone think about ways to stay safe over the internet and "how to maintain our privacy on the internet?" is a very hot topic among internet users.
If you are also looking for browsers that offer a built-in VPN to secure your private information, this is the right place, we have made a list of the browsers offering a built-in VPN. But First, let's take a closer look at How VPN performs its task.
Also Read: Antivirus vs VPN – Which Protects You Online Better in 2021?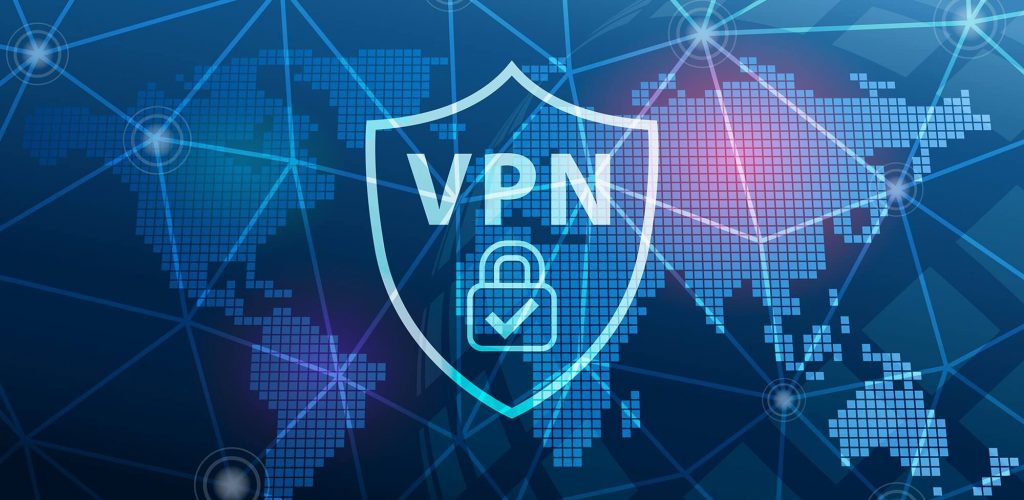 How VPN works?
Using a Virtual Private Network (VPN) is one of the best tactics to maintain your privacy and protect your identity online.
It also secures the internet traffic from various online threats like hackers that lurk in the virtual world. It secures the communication channel by routing the data traffic through a series of virtual connections and encrypting data as it moves between the client machine and web servers. They also disguise your IP address and location, thus helps in overcoming the state bans and even access the region-restricted content.
Also Read: How To Connect To A VPN On Android?
Browsers with Built-in VPN
There are plenty of modern browsers that have an in-built VPN along with their software.
However, you might get confused about which browser to choose from with lots of available options.
Here, we have brought a list of the 5 best browsers that offer a built-in VPN that will ensure your privacy is maintained online.
Read: 4 Best VPNs For Dedicated / Static IP Address
Opera Browser
Opera is one of the most popular browsers alternatives with 350 million users worldwide. It is known to offer an incredible user experience loaded with tons of functionalities and abilities such as import bookmarks and passwords, built-in ad-blocking capability, compression feature for faster browsing of the internet without advertisements.
Opera comes with an integrated VPN that offers a secure browsing experience. It even lets you enable/disable VPN based on your choice and you can even use VPN in the Incognito mode.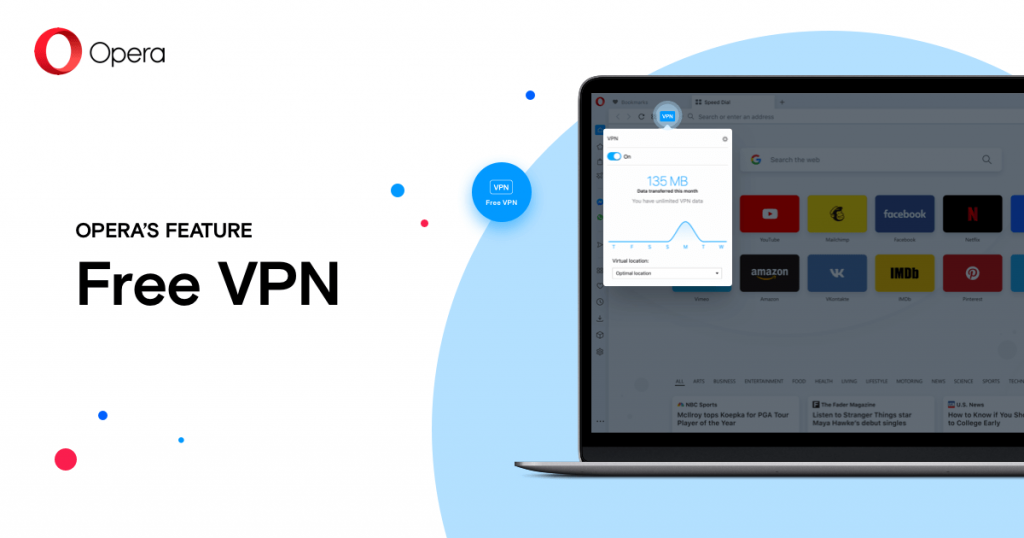 Despite a lot of features, Opera is technically not a "true VPN" since it avails the HTTPS proxy. Still, opera is a good choice for those who want to ensure an extra layer of security while accessing public Wi-Fi.
Read: 6 Best VPNs For A Dedicated IP Or Static IP
UR Browser
UR browser is our second pick on the list of in-built VPN browsers. Being a new kid in the block, it is not as popular but still is still very good in making the connection secure. To ensure a fast and private browsing experience, UR features an in-built VPN, ad-blocker, and so much more. It is also quick and lightweight and puts almost no load on the CPU.
To ensure an overall private and safe browsing experience, UR went a step further to add an anti-virus that will ensure that no infected file gets downloaded on your device.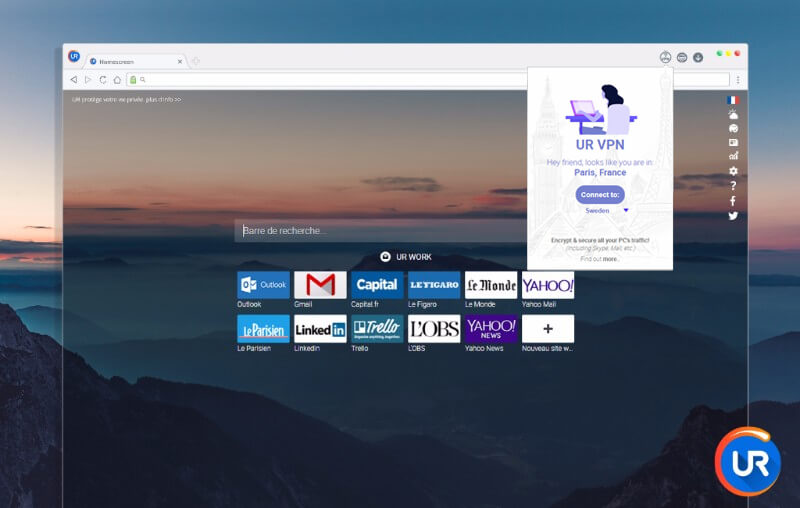 To ensure an extra level of security UR has 2048-bit encryption which is difficult to decrypt. Because of so many capabilities that it offers, it is often compared with Google Chrome and does not fall behind it.
Also Read: How to Install Windows 10 from USB
Tor Browser
Tor is an excellent browser that supports multiple platforms such as mobile and PC. To safeguard your information from the hacker's prying eyes, and to let you access banned websites in your region, Tor offers is loaded with several tools.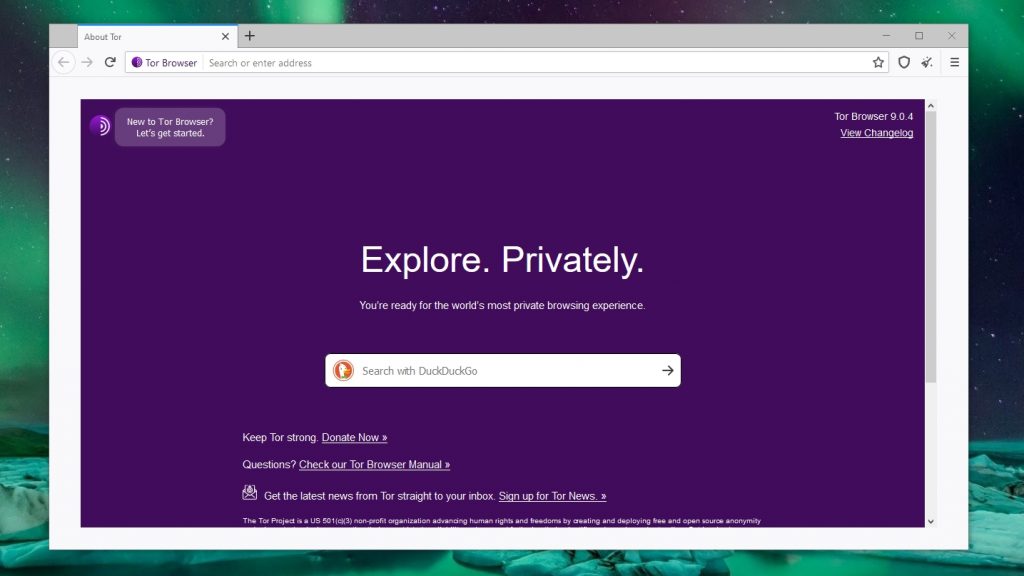 Tor not only unblocks the websites, but it also lets you access the websites with the .onion extension.
It is an excellent choice if you want to access the restricted websites through its 'anti-surveillance tool. Tor can be easily configured using a bridge even if it is blocked by your ISP or the state.
Also Read: How To Check If An App Is Safe To Install?
Epic Browser
Epic is based on Chromium, Google Chrome's open-source project.
This browser is more inclined towards privacy factors such as no logs service, DDoS prevention tactics and collects only nominal data such as bandwidth. These attributes are unique as they are not offered by any free browser.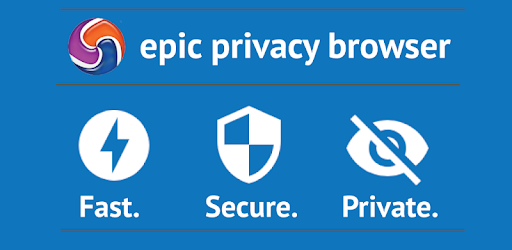 Epic utilizes HTTPS proxy with TLS-level encryption, on all platforms, except iOS which is IKEv2. Even though HTTPS proxy is encrypted, is not similar to 'true VPN'.
The HTTPS proxy hides your location and encrypts your information to let you access restricted sites on the web.
Also Read: How To Scan Your PC For Malware
Aloha Browser
It is a 'true VPN', privacy-oriented browser loaded with features for your mobile platform.
Aloha lets the users customize its innovative functions which makes it a decent web browser overall. This browser lets users experience the true VPN using IPSec, and IKEv2 protocols. Aloha encrypts the connections with the AES-256 algorithm in the free version and with AES-512 for premium users.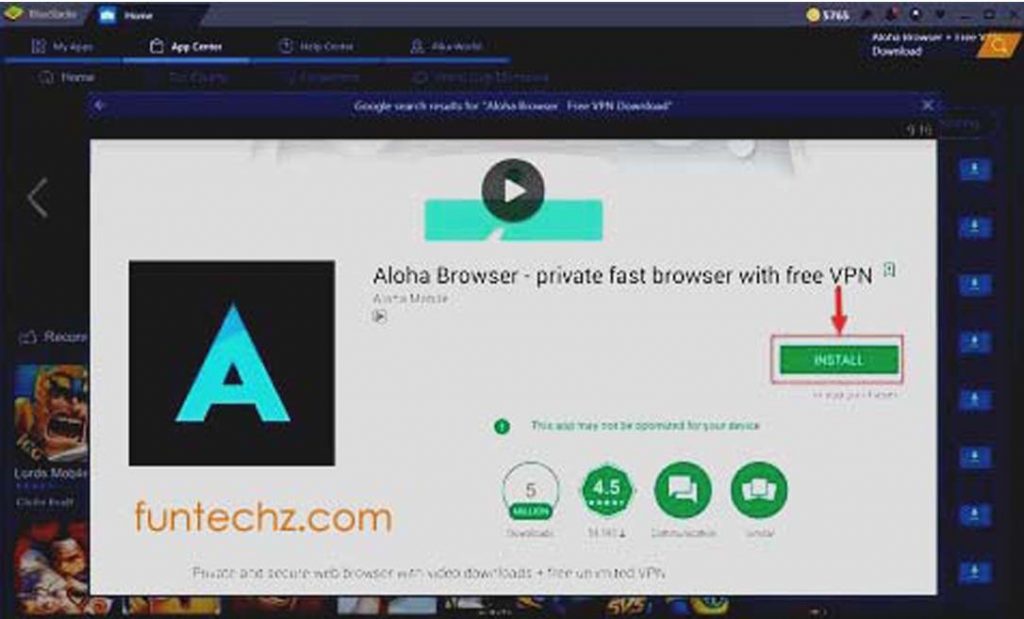 Despite offering some of the incredible features, Aloha has some issues with the privacy policy of the users.
Also Read: How to Scan Your Phone For Malware And Viruses?
Conclusion
Do you know that some of the popular browsers such as Google Chrome offer almost no privacy features? They even track your actions even when you are using incognito mode. Are you done with the browsers that put your privacy at risk? You can pick any of the above-mentioned browsers to enjoy the in-built VPN that they offer!
Also Read: NordVPN Review: 8 Pros And 3 Cons Of Using NordVPN
 How to Scan Your Phone For Malware And Viruses?