Apple Maps Multi-Stop Routing in updated Apple Maps may benefit a lot of users. Apple unveiled a slew of new Maps capabilities at its Worldwide Developers Conference, which will be rolled out with iOS 16. New "multistop routing" is being introduced by the company that allows you to plan up to 15 destinations in advance. Plan multi-stop itineraries on a Mac, then email them to your iPhone when you're ready for your trip. It is possible to ask Siri to add more stops to your route while driving. Additionally, Apple is making it simple for riders to see the fares that will show them how much their journey will cost. Additionally, you'll be able to store transit cards in your Apple Wallet today.
Eleven additional nations, including France, Switzerland, New Zealand, Belgium, Israel, Liechtenstein, Luxembourg, Monaco, the Palestinian Territories, Saudi Arabia, and the Netherlands, will get Apple's new map in the near future. Several new elements have been added to the updated map, such as riding, looking around, and more. Australia, Canada, Germany, Ireland, Italy, Portugal, Singapore, Spain, the United States, and the United Kingdom are presently offering the revised map.
To make it easier for apps like Zillow to incorporate high-resolution images from maps, Apple is also extending its Look Around functionality to MapKit. According to the company, this will give customers a more realistic ground-level perspective while looking at houses online. New server-side APIs will be available later this year for developers to use in order to speed up the creation of map experiences.
It is possible to add several locations to Apple Maps.?
Yes! Apple ultimately implemented map functionality for multiple destinations after the community's complaints. Before you get too enthusiastic, this feature is only available on Apple devices that support iOS 16, iPadOS 16, and macOS 13 In light of Apple Maps' new multi-stop feature, these are the steps to follow.
Learn how to use Apple Maps' multi-stop routing feature in iOS 16
When using Apple Maps on iOS 16 and iPadOS 16, you may now add multiple stops.
Even though iOS and iPadOS are two different operating systems, the methods for creating a route in Apple Maps with numerous stops are the same. Follow the steps: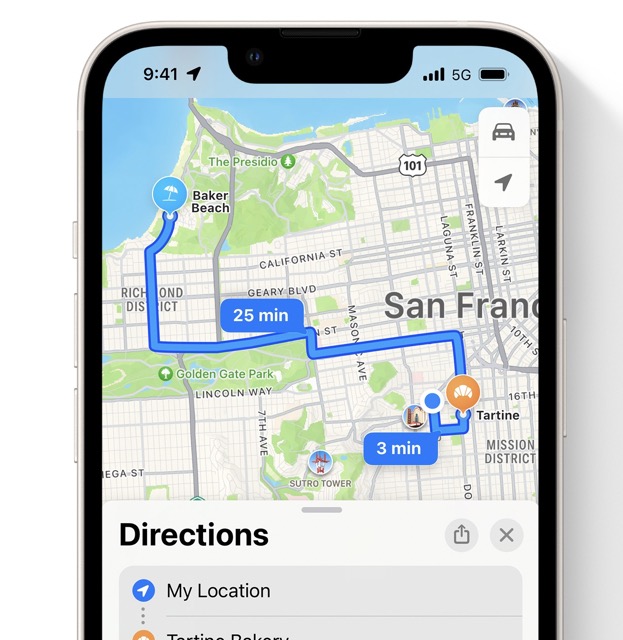 Open the Maps app on your iPhone (iOS16) or iPad (iOS16).

Select where you want to begin and end. Maps will calculate your path (or routes, if there are alternatives).

Add a stop by tapping the Add Stop button in the text directions and entering the location, address, or contact information.

The new location will be placed at the bottom of your list by default. Make it a stop on the way by tapping and holding on the three lines next to the place name and moving it to the desired location.

Swipe a stop to the left if you wish to remove it.

A new stop will show in the proper location on your map each time you make a change (or disappear if you delete it). There will also be an estimate of the time you need to get from one stop to the next on the map.
How to use Apple Maps on Mac OS Ventura to plan numerous destinations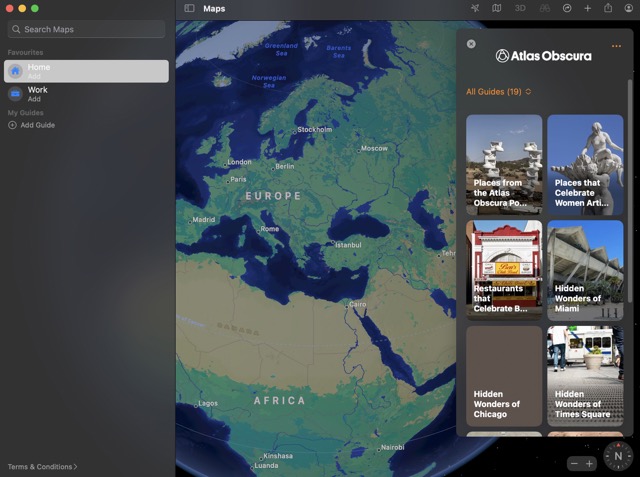 Open the Apple Maps app on your Mac and type in the location you want to get.

Select a location from the results of the search.

Select either "Get directions" or "Plan a trip."

Click on the Add Stop button to begin the process.

Add the location by searching for it and selecting it.

Add more stops by repeating the previous procedure.

Afterward, you can either go on with Now or plan for the future.
You can send the directions from your Mac to your iPhone or anyone else after you've set them up. Using the Share option, pick who and how you wish to share an Apple Maps route.
Final Thoughts
Like Google Maps, the map will update each time you add a new stop, showing you the approximate travel time between those stops. Adding new features and refining the user interface in Apple Maps is a sure sign that the company wants its customers to abandon competing map programmes in favor of Maps.