You know your Apple Watch is a great workout assistant even if you don't download any health or fitness app. From notifying you to take a break and keeping tabs on your heart rate, Apple's Smartwatch is one of the best and practical health care devices in the world.
However, to utilize this amazing wearable to its core, it is important to install some of the best fitness apps onto the wearable from App Store. These apps can make your Apple Watch even more functional than you can ever imagine.
In this article, we have curated the five best health and wellness apps for your wearable which can help you to strengthen your health and fitness regime.
Also Read: How To Backup And Restore Your Apple Watch
Apple's Fitness+
One Month free trial later £9.99 per month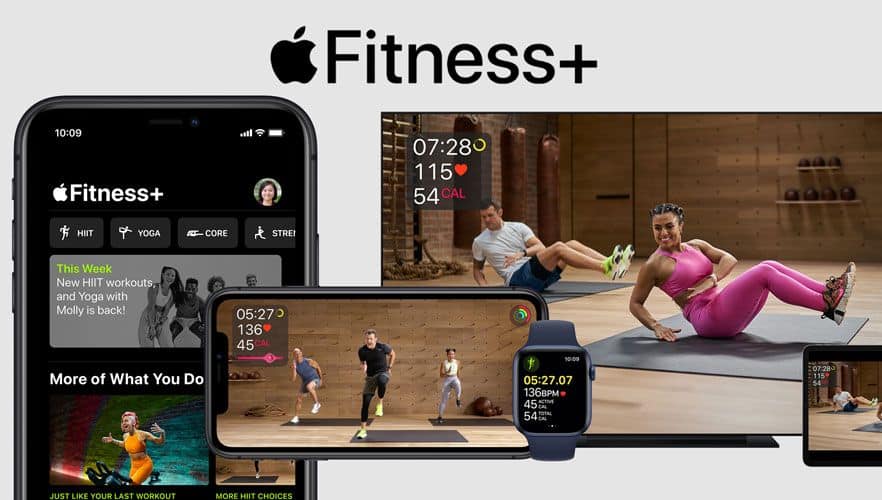 If you have invested in an Apple Watch, Fitness+ is one such workout app that is worth giving a try.
Apple's Fitness+ is one of the best apps consisting of a range of guided training such as strength and HIIT sessions, workouts, and even yoga. You can also do cardio using workout equipment like treadmills and exercise bikes.
The app features a modern and friendly UI so it is easy to start, pause and even stop the training via the Watch screen. It also monitors your heart rate and calories and displays them at the end of the workout session. The Fitness+ is a premium service integrated within the Fitness App so you don't have to explicitly download anything. You can sign up for Fitness+ and get a one-month free trial.
Also Read: Apple Releases The Watch Series 7 With An Advanced Display And Sleeker Look
WorkOutDoors
£5.99 per month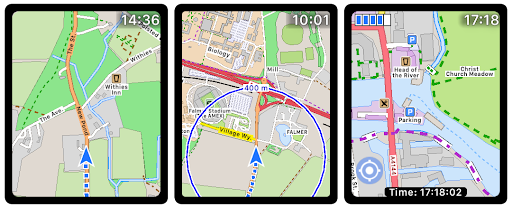 WorkOutDoors is your best app if you want to inculcate the functionality of a sports watches into Apple's Smartwatch. So this app eliminates the need to purchase any sports watch separately.
This commendable app transforms your Apple Watch into a Sports Watch with just a click and it can even do some tasks better than a Sports Watch. It has an inbuilt colored map that can be zoomed in and out only using your fingers; just like you do on your Smartphone. Besides, there are so many body and workout stats in the app that can satisfy even the most dedicated sportsman.
The only downside to this app is that it does not have an 'always-on screen' feature. That's because Apple does not support this functionality in third-party apps.
Read: How To Set Up And Use Apple Watch Nightstand Mode
EXi
Completely Free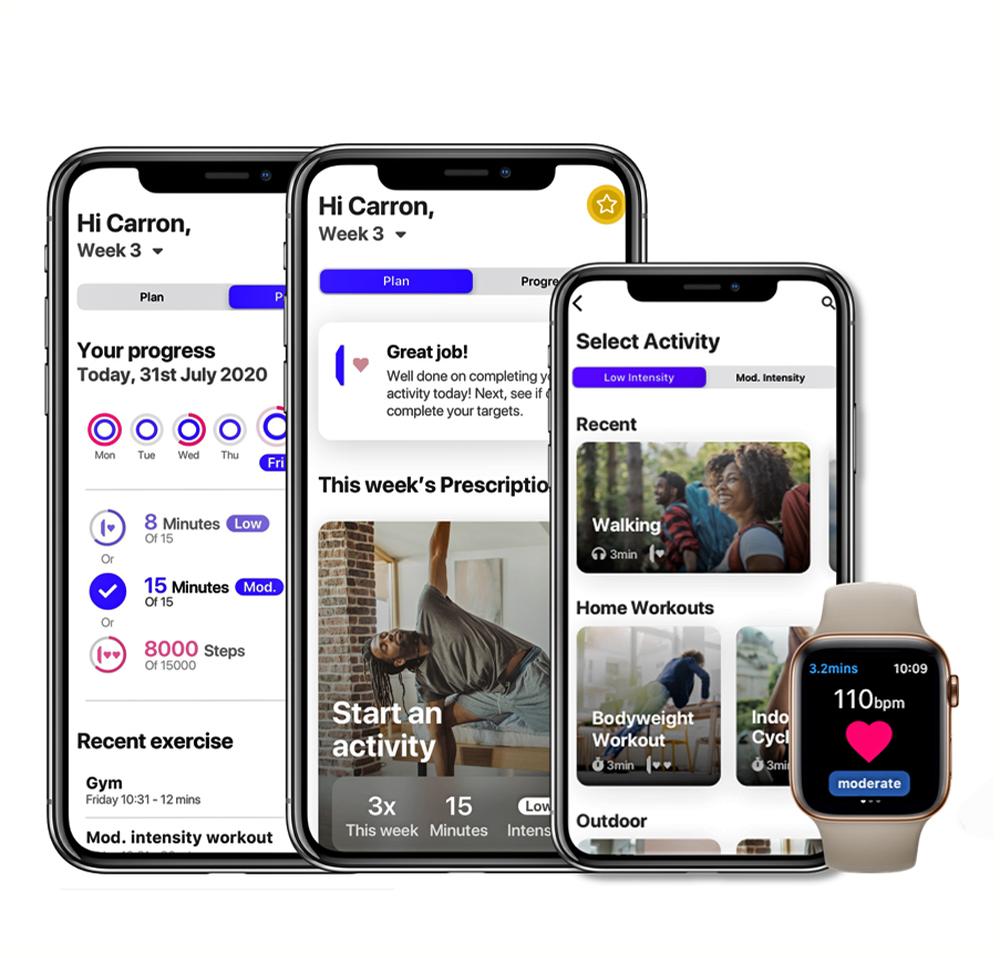 If you are suffering from a chronic disease or working out after a sedentary lifestyle, the EXi app will prove to be the best app for you. EXi has been recommended by NHS and it is a solution to start exercising safely.

This app is backed up by a team of medical experts who recommend you a 12- week training program based on your medical condition and fitness requirement. EXi automatically accesses your health stats and medical conditions so you don't have to worry about causing any further damage to your health.

EXi has two versions of the app- one for the iPhone and the other completely dedicated to Apple Watch users. Moreover, the guided training plans make sure that you are working out at the right intensity. Your visual heart rate chart quickly alerts you if you start over-exerting yourself. Moreover, the hepatic feedback system keeps an eye on your effort zone.
Also Read: How To Use Music App To Play Songs On Apple Watch
Tempo
Starts at £9.49 a year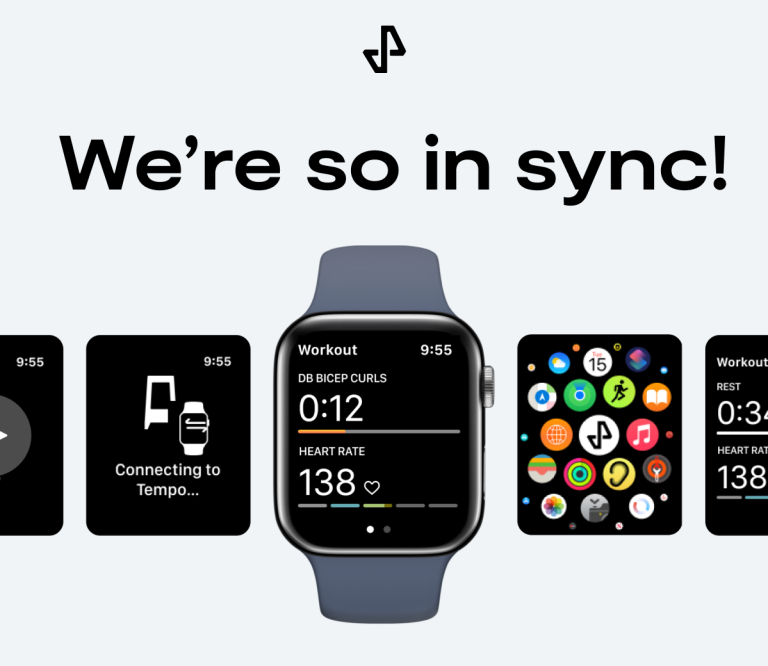 Tempo is exclusively dedicated to Apple users and is capable of analyzing your health stats. It collects information from the in-built health app and uses the data analysis technique to pull out hidden details about your health.
Tempo also provides you cumulative totals about the week, month, and year workout. It also rates your training intensity so that you can know if you are working out at the right place.
This app is welcoming because the in-built workout app of the Apple Watch does not provide you the post-workout details.
Strava
Free, Get Premium version at £5.99 a month
Strava is a very widely used 'run-and-ride tracking app on your Apple devices. The app also has a dedicated version for Apple's smartwatch.

The app nicely tracks your stats and gives details about eight different types of workouts. It also syncs the data with your Strava account so that it can be referred to in the future.
MyFitnessPal
Free, Get premium version at £7.99 a month
MyFitnessPal is one of the best and wildly popular diet-tracking apps on the App Store. The Smartwatch app of MyFitnessPal accurately displays the number of calories you have taken and how much you can still take. Further, it also breaks down the calories into protein, carbohydrates, and fats to let you know which food items you can consume.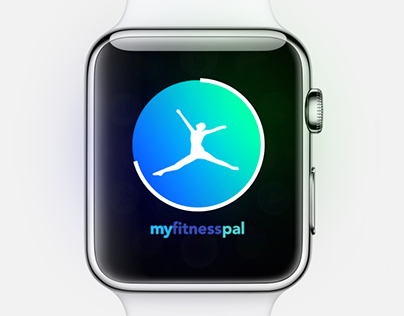 It also records your steps and informs you of the number of calories you have earned due to walking.
Conclusion
These are some of our recommendations for apps that can help you stay fit. Which is your favorite workout assisting app for your Apple Watch? Have any other recommendations? Let us know in the comment section.