macOS Ventura is all ready to succeed macOS 13 Monterey, and Apple has already rolled out the beta version in WDCC2022 for the developers. Since July 2022, the beta version is also available for the general public, and Apple users are eager to try out the newest macOS Version. If you are skeptical about whether to try macOS Ventura or not and what new features you will have access to after upgrading to macOS Ventura, you are at the right place. Besides Stage Manager, the most hyped-up feature of macOS 13, there are several other features in this iteration that we believe you will surely love to try on your Mac. Moreover, they will certainly transform the way to perform different tasks on your Mac. 
Let's see what are the hidden features of macOS Ventura that you are likely to use regularly to improve your productivity.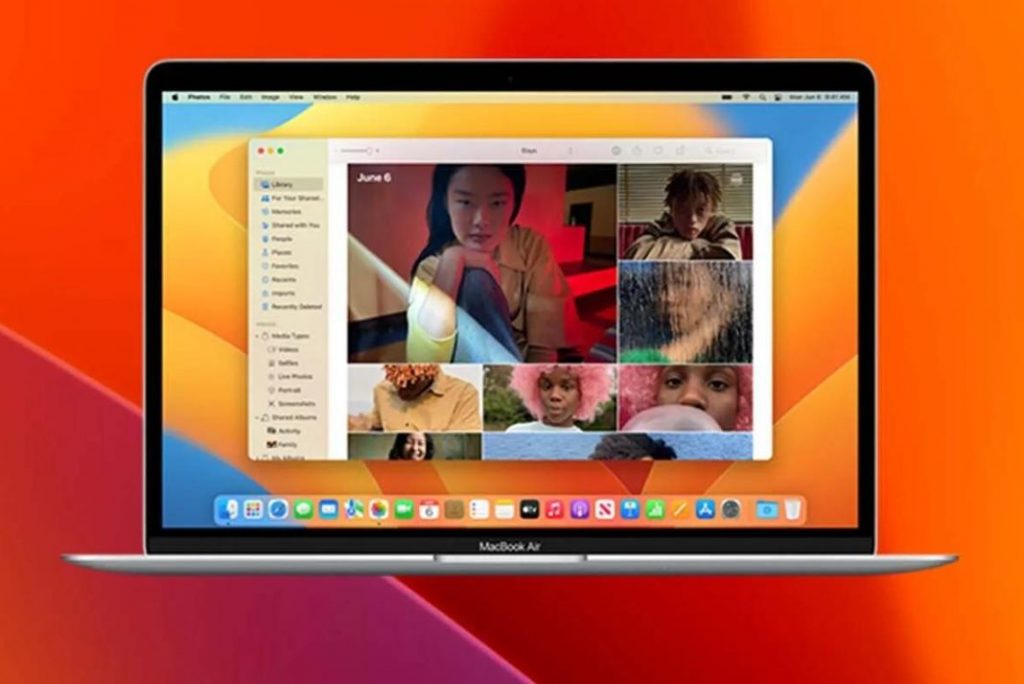 Also Read: Everything About Continuity Camera Feature In macOS Ventura
1# Live Text 
This feature is not new to the Apple universe as they were able to select, copy, translate or search for a text from an image after upgrading to macOS Monterey. Through macOS Ventura, Apple plans to expand the horizons of Live Text to videos as well. This feature is truly a gift for content creators if you see how easy it is to pause and copy the text appearing on the screen. Here is how you can use the Live Text feature: 
Easily copy, paste, lookup, and translate the text from the video frames. 

Live Text feature will work with apps like Photos, Quick Look, Safari, and more.
2# Apple Mail
If you prefer Apple Mail over any other email app, you will clearly understand the struggle it takes to fetch emails on the app. Apple always emphasizes ease of use for users, so to remove the hardships of fetching emails on the Mail app, Apple has now added the search feature to the Mail app. It is now extremely easy to search for recent emails, attachments, links, photos, etc in the search field, and the search suggestions further ease the process. 
Apart from the search feature, several other upgrades have been made to the Mail app. These are: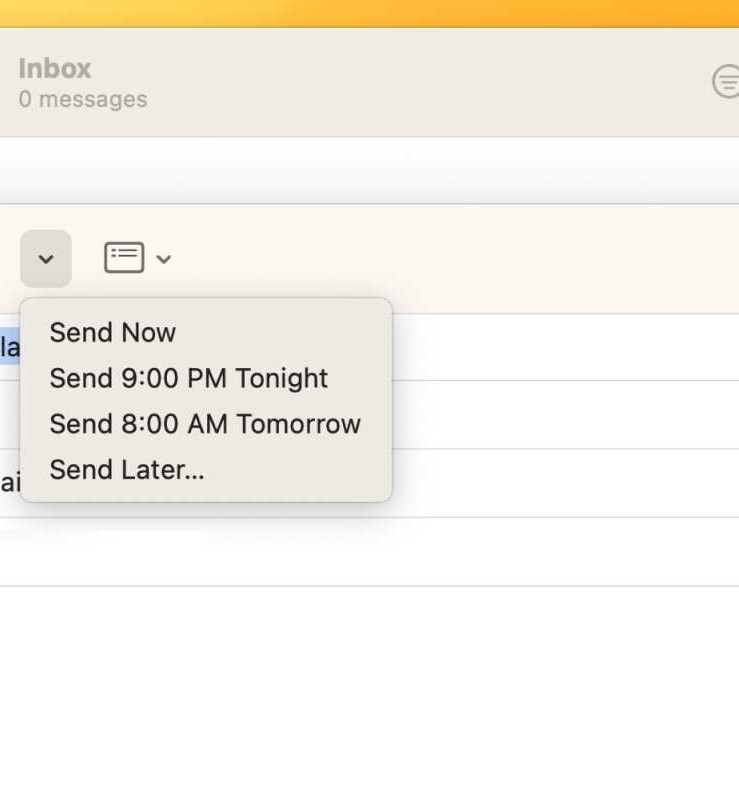 Get reminded if you forgot to add receipts or attachments when drafting the email. 

Unsend an email immediately before it reaches the inbox of the receiver.  

Get reminded about the emails you forgot to reply to. 

Identify authenticated email messages with BIMI (Brand Indicators for Message Identification) support.
Also Read: Downgrade macOS Ventura Beta To macOS Monterey
3# Safari Passkeys
You cannot count the number of accounts, user names, and passwords you've created on different websites on the internet creating a lot of confusion to guess them. Apple has introduced the Passkeys feature in the Safari browser which will eliminate the need of creating passwords. These passkeys will work with the Touch ID on Mac.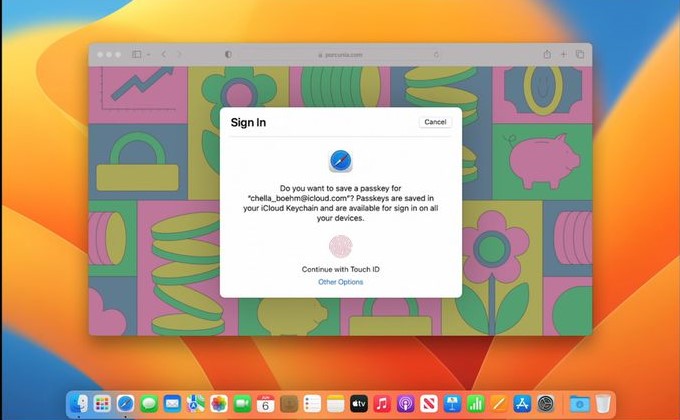 Passkeys automatically create a digital key for every new account you create, and it remembers the key when you authenticate yourself. These passkeys are only provided when you verify your identity via biometrics. Apple boasts of curbing security leaks, phishing, and website leaks by applying end-to-end encryption to the passkeys. Moreover, these passkeys will sync across all Apple devices via the iCloud keychain feature.
Also Read: How To Download macOS Ventura Developer Beta 3
4# Focus
Distractions all around us make it hard to concentrate on a task and finish it on time. Apple is trying to put these distractions at bay by enabling the Focus feature in macOS Ventura. Let's take a look at how Apple is trying to reduce distractions via Focus mode: 
Add special filters in Apple apps like Calendar, Mail, Messages, and Safari so that they align to the Focus mode you've enabled. 

Use Focus filter API to inform developers to hide contents that distract from work. 

Automatically enable the feature at a specified time or location. 

Add apps and people to the silence list so that you are not distracted by notifications from them. 
Also Read: Wi-Fi Not Working On macOS Ventura [100% Working]
5# Continuity Camera
Despite marvelous hardware, the Mac camera somehow fails to impress the users and captures low-quality images. To resolve this issue, Apple has introduced the Continuity Camera feature that wirelessly transforms your iPhone camera to function as a webcam for your Mac. This improves the video quality during video conferencing on apps like FaceTime, Zoom, Meet, and others. Apart from the camera, you can also use the iPhone mic instead of Mac. Both these features work wired and wirelessly, and Mac flawlessly switches between them as they come closer or move away.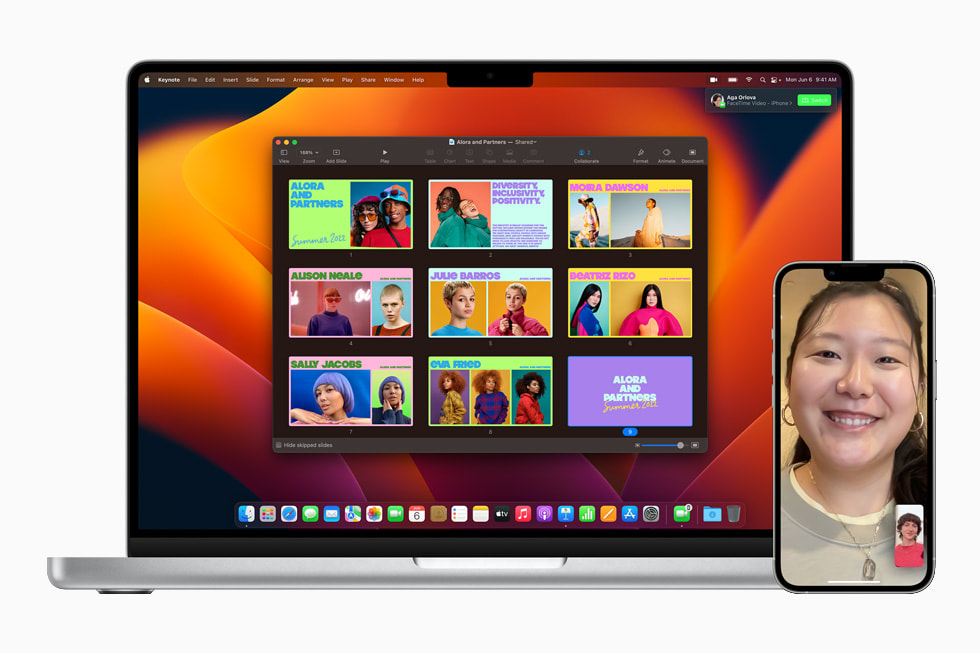 You can also choose one of the video effects to further enhance the video quality of your video calls.
Portrait mode

Centre Stage

Studio Light

Desk View
Also Read: How To Install macOS Ventura On Windows 11
Conclusion
That's all in this guide about the unknown yet marvelous features of macOS 13 Ventura. Which of these features do you find most useful? Let us know in the comments below.
Also Read: Why macOS Ventura Is Important to Install