Introduced at WWDC 2022, macOS Ventura is the newest version of the operating system that runs on the Mac. macOS Ventura is a significant update that introduces a unique multitasking experience, overhauls multiple apps, and adds updated capabilities across the platform. The third beta of macOS 13 Ventura is now accessible to developers. Apple is providing a fresh build to developers so they may start testing the future operating system for the Mac after the second seed of that system's release two or three weeks ago. Here are all the fresh additions to it.
Current Beta 3 version
The third beta of macOS 13 Ventura is now accessible to developers. Apple is providing a fresh build to developers so they may start testing the future operating system for the Mac after the second seed of that system's release two or three weeks ago. Here are all the fresh additions to it.
The current version is 22A5295h. Apple may be preparing to release the first public beta in a few days. So that more testers can use this operating system before it is available to the general public later this fall. The main focus of macOS 13 Ventura is continuity features, like the capability to start a FaceTime call on the Mac and transition to the iPhone or iPad without missing a beat.
Betas are available through the Software Update feature in System Preferences after installing the proper profile. Registered developers can get them through the Apple Developer Center.
Also Read: 7 macOS Ventura Hidden Features That You Are Unaware Of
Top 5 Features of the new macOS Ventura Beta 3
1. Stage Manager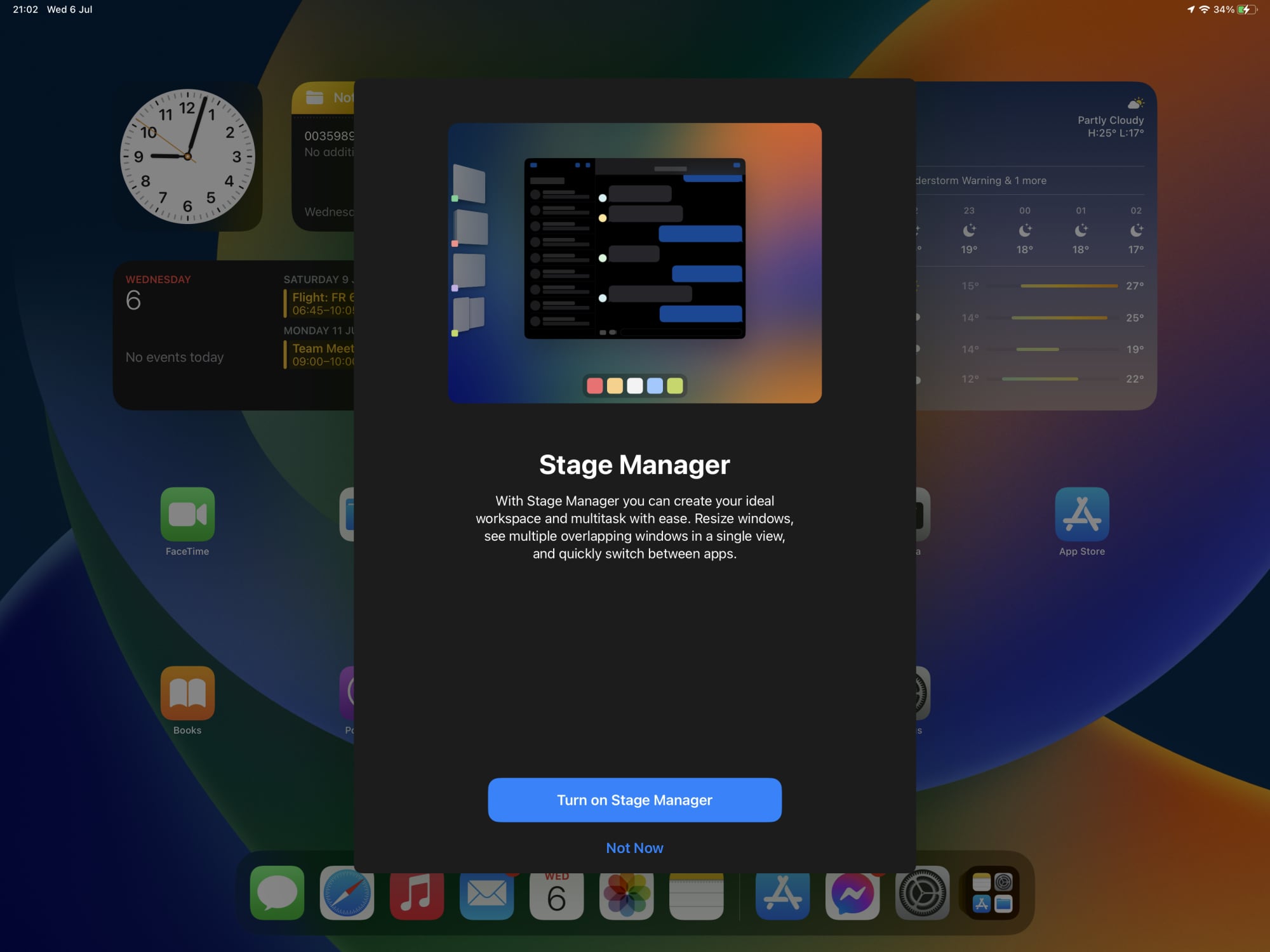 Stage Manager is a new feature in macOS Ventura that lets users concentrate on one activity while keeping other apps available for quick task switching. This tool, also available for the iPad and will assist users in organizing their workflows between programs and windows, is another fantastic addition to macOS 13 Ventura. macOS Ventura operating system also introduces two new stock apps: Clock and Weather. The Mac now has weather and clock apps, and the Mail app allows you to schedule and cancels emails for up to 10 seconds after they've been sent.
2. Continuity Camera 
With the addition of Continuity Camera, you can now utilize your iPhone as a webcam for your Mac. You may use an iPhone XR or later as a webcam for a Mac using Continuity Camera, utilizing the iPhone's superior camera technology for crystal-clear video conversations. When the iPhone is brought close to the Mac, the camera on the device instantly activates. The iPhone can connect to the Mac wirelessly or via a connection.
Also read: 7 Steps To Fix Audio Not Working On macOS Ventura
3. Messages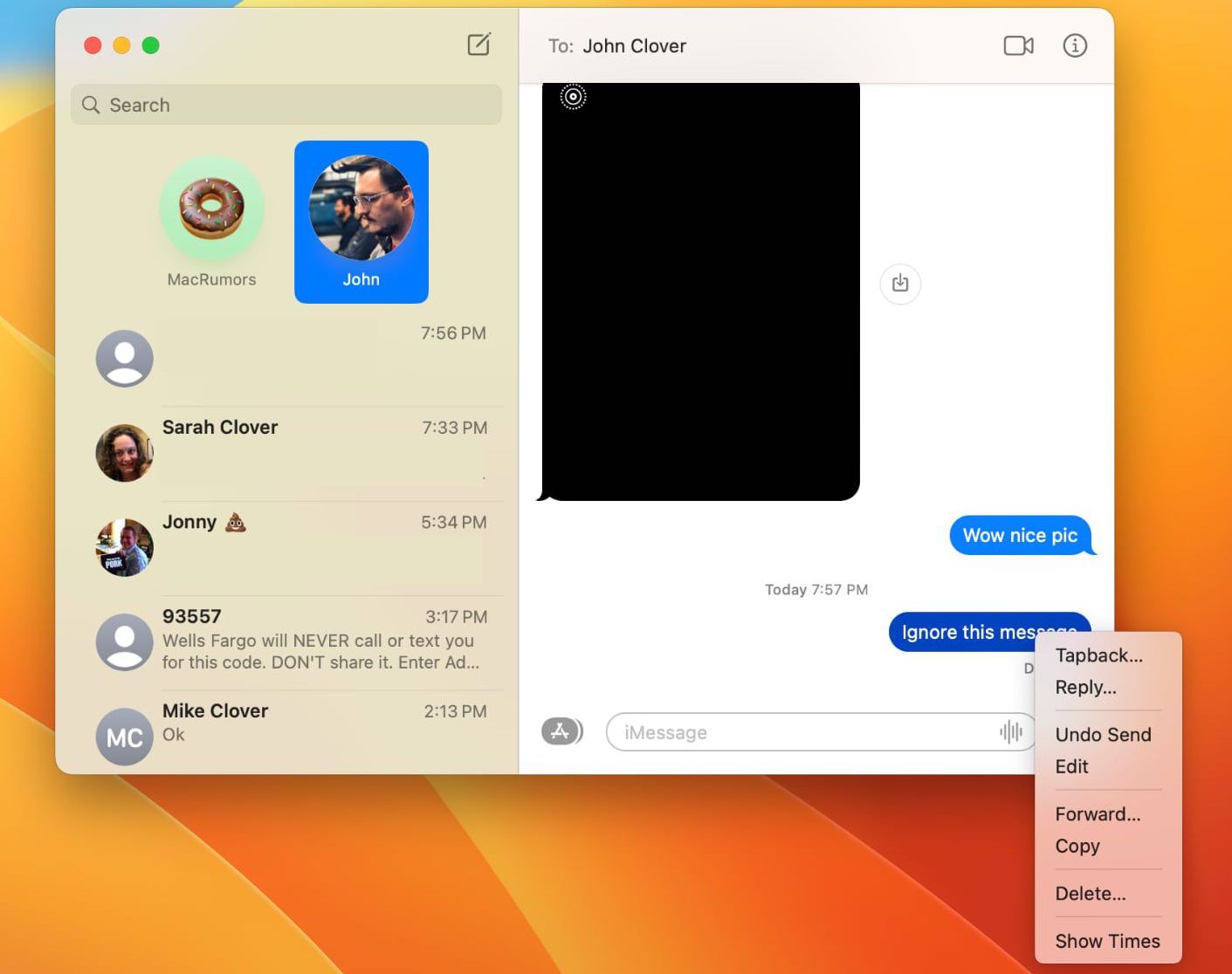 Although there weren't any significant visual changes in the previous Messages app, certain long-requested functionalities are now available. It is possible to amend an iMessage for up to 15 minutes after it has been sent, and it is also possible to unsend any message for that same period.
You cannot use SMS for editing or unsending messages; only "blue bubble" iMessages are compatible. All parties must also have iOS 16, or macOS Ventura installed for this to work. You can mark a message as unread if you get it but decide not to respond to it right away. This will help you remember to check back on it later. As a result, if you unintentionally delete something, it is no longer lost forever. There is now an option to restore recently deleted messages for up to 30 days after deleting them. Delete messages can be found in the Texts app's filtered section.
 System Settings, formerly known as System Preferences, has an iOS-inspired interface. Center Stage, Workspace View (for displaying your desk), and Studio Light it supports.
FaceTime now supports Handoff, allowing you to switch calls between your iPhone, iPad, and Mac anytime. Messages also offer the ability to mark an iMessage as unread, unsend it, and mark it as unread. The Messages app now supports SharePlay as well.
Also Read: Disk Utility On mac: How It Works On macOS Ventura
4. Safari 
Safari now supports Shared Tab Groups, and Apple is developing Passkeys, a password-replacing next-generation credential. In macOS Ventura, Tab Groups have their start pages, allowing each one to have its background image and favorite items. In Tab Groups, pinned tabs also function.
Developers may now construct new Safari web extensions using new APIs, and attachments will automatically sync between devices. Website preferences like page zoom and Reader view will now sync across all devices.
On macOS, Apple has added support for opt-in notifications from Safari pages. The Live Text function enables the translation of text seen in web images. You can now maintain In-Network Preferences, Wi-Fi passwords, and the secure passwords that Safari proposes can alter to meet criteria for particular websites.
Also Read: Enable Screen Saver In Mac Devices Running macOS Ventura
5. Facetime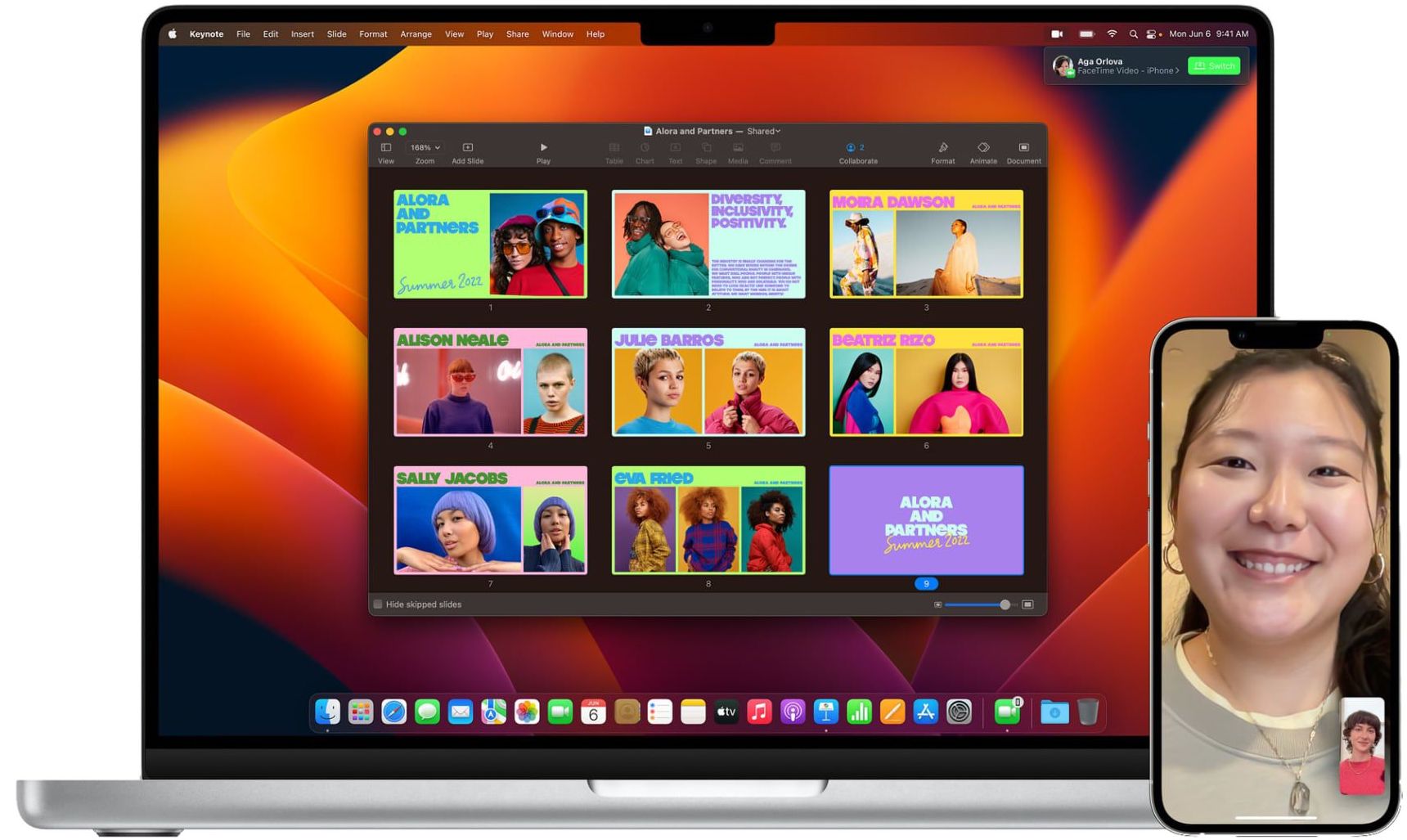 A FaceTime call can be accepted on the iPhone and then transferred to the Mac or vice versa. All thanks to Handoff's integration with FaceTime in macOS Ventura. FaceTime Handoff quickly switches between your devices. If you're wearing a Bluetooth headset, the call will also transfer to the new device when FaceTime Handoff occurs.
Work together with others in apps like Files, Keynote, Numbers, Pages, Notes, Reminders, and Safari, thanks to a new collaboration feature supported by macOS Ventura. You can initiate a FaceTime conversation in these applications with your coworkers to have a video chat about the project you're working on.
There is an option to view automatically transcribed dialogue for FaceTime video chats on Apple silicon Macs, complete with speaker attribution so you can identify the speaker.
Also Read: How To Clean Install macOS Ventura On Mac
6. Photos
Updates to Spotlight, new additions to Photo Library, and Metal 3 are all included in macOS Ventura to improve game graphics.macOS Ventura can identify duplicate photographs in your Photo Library. After this, it combines them. You can now copy and paste a photo's modifications onto another image. The person's album can now be sorted alphabetically. Trackpad gesture videos are back in the macOS settings app as of the third beta of macOS Ventura. The videos are located in the "Trackpad" area and demonstrate settings such as tap to click, secondary click, and others.
A new Photo picker is also there for importing images and videos from the Photos library into system programs. Users may now choose to disable Memories and Featured Photos in Photos. As well as the Photos widget if they don't like those features.
New memory categories include- This Day in History and kids playing. Apple Music members can now add Apple Music tracks to their Memories for offline listening on their devices.
Apple encrypted the Hidden and Recently Deleted albums in the Photos app in macOS Ventura. So that only Mac's login password or Touch ID could access them.
Also Read: How To Install macOS Ventura On Unsupported Mac
Conclusion
Apple is introducing many new features with macOS Ventura, and the customers cannot wait for it. Along with this, Apple is distributing iOS 16 beta 3, iPadOS 16 beta 3, watchOS 9 beta 3, and tvOS 16 beta 3.