Apple announced the iOS 15 at the WWDC21 event with a number of new features and functions. Similar to other apps, Siri has also got a bunch of new features and enhancements such as better speech processing and notification announcements. Apart from these enhancements, Siri will receive a valuable update in iOS 15- it will be able to work offline for some of the commands. This wonderful update harnesses the processing power of the iPhone.
This is a major and welcoming reveal as Siri will still be able to work if your network service is down or if fight mode is enabled. This is possible because Siri will be able to work without communicating with the server. That means better performance as commands will respond in less time.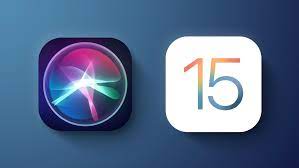 However, Siri won't work offline for all requests- some requests can be processed offline while others need a proper internet connection to the process. Let's see what requests can be performed with offline Siri and what requires an internet connection to work in iOS 15.
Read: How To Transfer Files From Mac To iPad Or iPhone And Vice Versa.
What Devices Support Offline Siri?
Offline Siri needs to process human speech which is a challenging task for a device to perform. For this very reason, it needs the high processing power of the iPhone's chipset. Hence, only the devices powered by A12 Bionic or newer chipset can successfully support Siri Offline. Currently, the devices with A12 Bionic or newer chipset that can support offline Siri are iPhone XR, iPhone XS series, iPhone 11 series, iPhone 12 series, iPad mini (5th generation), iPad Air (3rd and 4th generation), iPad (8th generation), and iPad Pro.
Read: How To Create And Remove A Drive Partition On Mac?
How to make sure Offline Siri is enabled?
There are no specific settings and features that you should enable for Offline Siri to work. Nevertheless, you need to make certain changes in your A12 Bionic-powered iPhone general settings. To turn on those settings, follow these steps:
Open settings and head to the 'Siri and Search' option.
Turn on the toggle switch, you will hear a 'Hey Siri' voice.
To make sure that Siri is familiar with your voice, read aloud the phrases that appear on the screen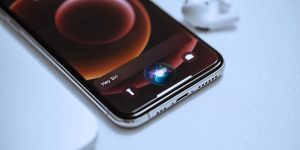 By default, in iOS 15, offline Siri is set only to work with English (United States). So, if you use your iPhone in another language and want to use Siri offline, you will have to change your default language to English (United States). Here are the steps:
Open Settings on your iPhone and head to the 'Siri and Search' option.
Open 'Select Language'
Search for English (United States) in the list.
Read: How To Eject Water From An iPhone To Improve Sound Quality?
What Works with Offline Siri in iOS 15?
Obviously, when Siri is offline, it cannot search the web and perform any other task that requires a network connection. As you speak, Siri will visually perform the task so that you make the changes if you suddenly change your mind. Still, there are lots of tasks that Siri can do without the internet connection or in offline mode. Here are some of them:
Managing Timers and Alarms
If you don't have an internet connection, you can still use offline Siri to set up Alarms and Timers. You can use phrases like "set the alarm for 8 AM", "set a timer for 10 minutes". Moreover, if you are someone who needs more than one alarm to wake up, you can tell Siri to "turn off all the alarms". This amazing feature is also not available in Google Assistant yet.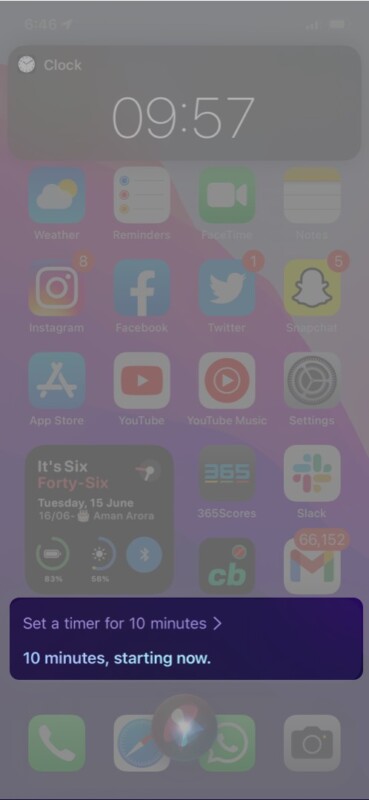 Change your iPhone theme
You can enable and disable the dark mode on your iPhone running on iPhone 15. You need to say the phrases "turn on dark mode" or "turn off dark mode" to change the mode to dark mode or turn off dark mode respectively.

Currently increasing or decreasing the brightness of the iPhone is not supported.
Perform basic tasks
Siri can do some of the basic tasks such as playing or pausing music, launch apps on iPhone by dictating phrases like "Launch Photos". This will quickly take you to the Photos app. Likewise; you can also ask offline Siri to set up a call with any contact. Simply say, "Hey Siri, call XYZ".
Read: Best Mac Antivirus Protection Software in 2021
Modify iPhone's Settings
You can also ask Siri to make changes in iPhone settings offline. You can modify some of the settings like Enable or disable flight mode, activate or deactivate Wi-Fi as well as Bluetooth, and even turn on the internet connection of mobile.
Readout your messages and notifications
In iOS 15, Siri can also read your notifications and messages offline. To make Siri read the notifications that pop up, simply say "read all the notifications".


What requests don't work with offline Siri?
Siri cannot perform any task offline that requires a network connection. We are listing some of the general ones.
Launching or requesting to update apps like reminders, weather apps, etc that need an active connection.
You cannot play or pause a podcast even if it is downloaded.
Currently, in the beta version, Siri offline cannot increase or decrease the brightness of your iPhone.
You cannot ask Siri to announce or read any messages or notifications that arrive after the data connection is lost.
Conclusion
Right Now iOS 15 is available as a beta version for developers as well as public testers and it is expected to officially release at the end of fall 2021. If you want to try out the offline Siri commands, you can sign up for the beta version of iOS15. Some expected commands such as the ability to play the offline saved content on the Apple Device are not available right now. However, we hope it is included in the official release.