What Causes the Mac to Reboot Frequently?
When your Mac keeps restarting itself, there are a lot of things you need to look at. Your macOS device is taking up a lot of space, the clogged up storage may be making the device restart. If you haven't updated your Mac in a while, there's a good chance that the old version of the software is preventing you from getting the job done.
If your battery dies, your peripherals don't work, or your apps aren't up to date, don't forget about these other possibilities. Because there are a lot of reasons why a Mac might restart itself, we're going to try a lot of different solutions. They should all work for you.
Also Read: Tips To Speed Up Mac After Installing macOS Monterey
It's time to update your apps
Make sure all apps are up to date if your Mac keeps restarting. It might be because you haven't been updating the apps on your Mac for a long time.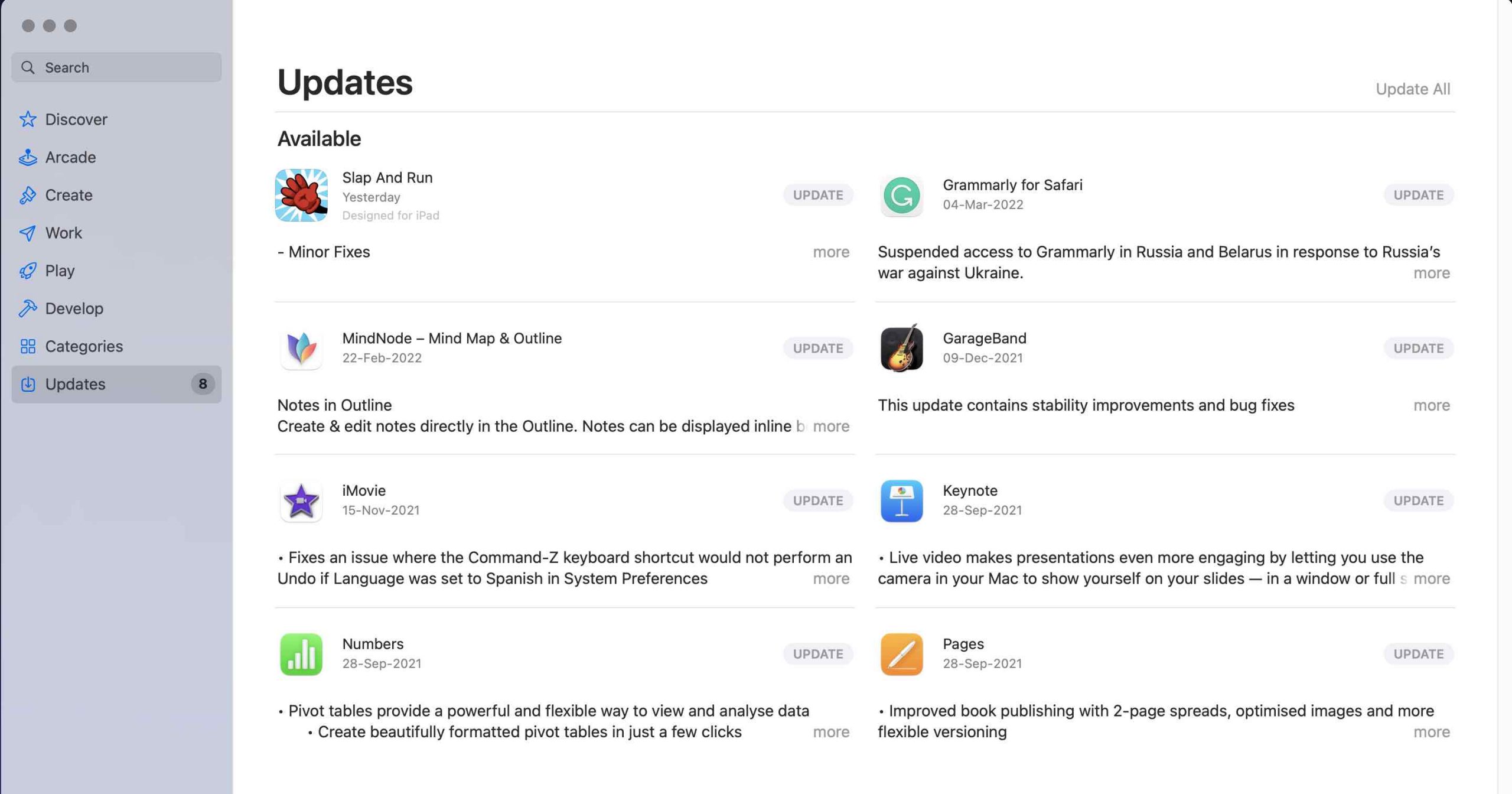 App Store is on your Mac, so open it. Then go to the Updates tab and look for new apps. Afterwards, you can either update all of the apps at once or do it one by one.
Check your peripheral devices.
It's also a good idea to check the peripheral devices, like printers and USB hubs and hard drives, to make sure they aren't faulty.
Turn off your Mac, then remove all of its peripherals. If you are using a desktop Mac, only connect the screen, keyboard, and mouse, or trackpad to it.
Now, turn on your Mac. Then, wait a while to see if the Mac suddenly restarts itself. If your Mac doesn't restart, turn it off and then connect one peripheral device at a time until you get it all set up.
One at a time, reconnect your peripherals so you can figure out which Mac accessory is making the machine restart.
Also Read: [FIXED] Not Enough Space for macOS Monterey Error
Delete the apps that aren't working right away.
You may get an alert message from your Mac if it thinks an app is to blame for the restart. Is this something you'd like to do?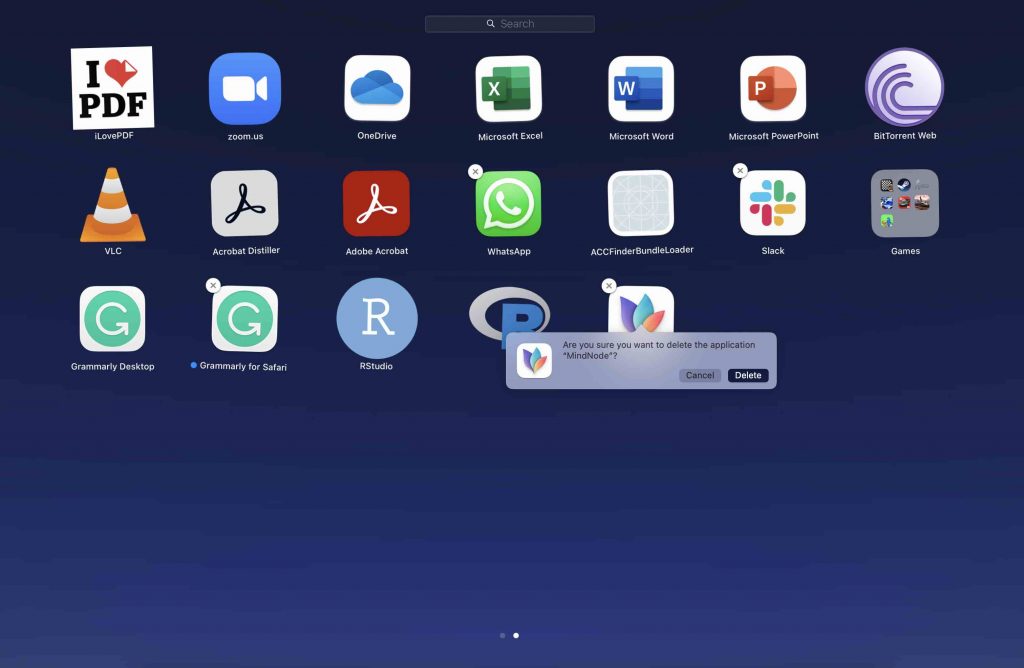 Then, click "Move to Trash" in the popup to get rid of the apps that don't work. You don't have to do this, especially if the app has only caused the problem once and it's a very important app for you. You don't have to do this. However, if the app is making your Mac restart a lot, you should think about uninstalling it as soon as possible.
Also Read: How To Remote Access Your Mac
Reset PRAM and NVRAM (Intel Macs)
You don't have to worry about your macOS device randomly rebooting because there are still some good ways to fix it. After resetting the PRAM and NVRAM on your Mac, we will do the same thing on your PC. Make sure you don't lose anything because it doesn't damage any media or data.
Turn off your MacBook (an Intel-based MacBook) and then turn it back on. This is how you do it.
Then, hold down the Command, Option, P, and R keys at the same time after the start-up sound.
Keep holding these keys until your Mac restarts and you hear the start-up sound again, then let go of them.
Do keep in mind that there isn't a way to reset NVRAM, PRAM, or SMC on Macs that come with Apple chips. As long as you can look at and change the parameters, there is no command to reset nvram.
Also Read: Sidecar Not Working On Mac And iPad-Fixed
Examine the RAM and any third-party hardware.
Some Mac models, like the Mac Pro, have RAM that can be changed by the user. It's important to make sure that any new memory or a hard drive (or SSD) you recently added to your Mac is compatible and installed correctly.
Isolate the Cause of the Problem Using Safe Mode
Safe mode has been used for a long time to fix problems with software. When your macOS device starts up, it can't load certain software, like unnecessary system extensions, fonts that haven't been installed by macOS, and login items. This is why it's so useful. Besides checking the start-up disc, Safe Mode also deletes some system caches, like the kernel cache and font caches, so you can start over.
Also Read: How To Fix "USB Accessories Disabled" On Mac
Safe Mode is a way to use a Mac with Apple Silicon
First, shut down your Mac. In the next step, press and hold the power button until you see the start-up options screen.
Afterwards, choose your start-up disc and hold down the Shift key while you click "Continue in Safe Mode," then click "OK." Finally, log into your Mac.
If you have an Intel processor on your Mac, you can use Safe Mode.
To start, turn on or restart your Mac. As soon as your Mac starts up, hold down the Shift key. Make sure to let go of the key when the login window comes up. Finally, log into your Mac.
It will say "Safe Boot" when you first or second try to log in.
Also Read: How To Find Mac Address On Windows 11 PC
Clean up your Mac.
There are a lot of problems caused by clogged storage, like an overheating MacBook, a quick drain on the Mac battery, sluggishness and restarting. That means you should clean your Mac right away if you haven't done it in a while.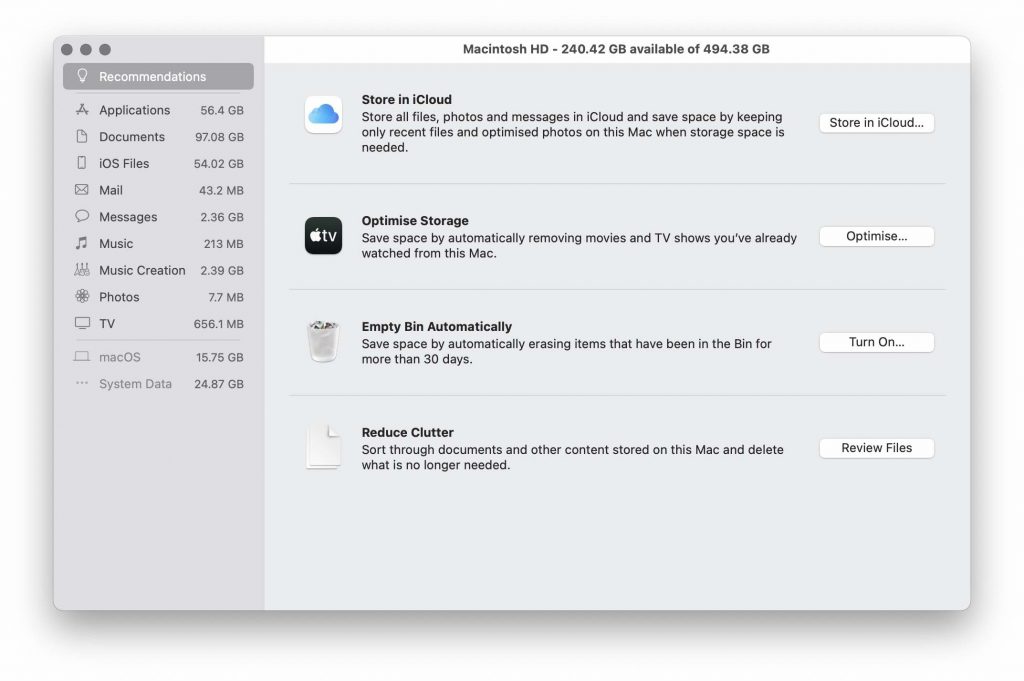 About This Mac -> Storage tab -> Manage Storage is where you go to change how much space your Mac has.
Now, look at how much space your device has used up. Make sure to check how much space System Data takes up (formerly Other data). It's time to get rid of everything that isn't needed after that.
Also Read: How to Install Chrome OS Flex on Windows PC, Laptop, and MacBook
The last words
Is your Mac always restarting? There are a lot of things you can do to try and fix it. Hopefully, you were able to stop your Mac from restarting so often with one of the methods above. If nothing else works, you should call Apple service and ask them to look at your device.