Technology is advancing like never before, and 2021 is on a roll. We have seen back to back virtual launches of iOS Monterey, Windows 11, Samsung Galaxy SmartWatch 4, and so much more. This year is dedicated to the technology industry, and to add to the list, we now hear news about a mind-boggling gadget: a smart ring. Yes, it's as true as the Earth rotating on its axis. Perhaps, when our forefathers dreamt of robots, they never imagined the possibility of humans draping themselves with technology to look like one.
For instance, we have smartwatches that help us do hundreds of tasks we could not imagine before, from counting our footsteps to calories to tracking our heart rate and sleep pattern to the now basic functions like receiving calls and messages. Demands for convenience and minimalism is constantly increasing. And this is leading to the innovation of gadgets like a smart ring and smart glasses (yep, that's coming up too).
Also Read: How To Use Live Text Feature In Photos On MacOS Monterey? 
What Is The Smart Ring From Google?
Google uses a Soli Radar technology in its Pixel smartphones, especially in the Pixel 4. They were supposed to use this technology that detects sensors from a human hand. But unfortunately, as Google said, the phone will surpass its affordability, and most users will not be able to buy it. Therefore, they dropped this idea and will release it sometime in the future.
The smart ring whose patent Google won will harvest energy and detect your hand gestures through a strong sensor unit. So you will be able to control and use your smartphone, of course, a Google Pixel through your hand gestures. You will be able to do it because the technology of soli radar is shifting to the smart ring.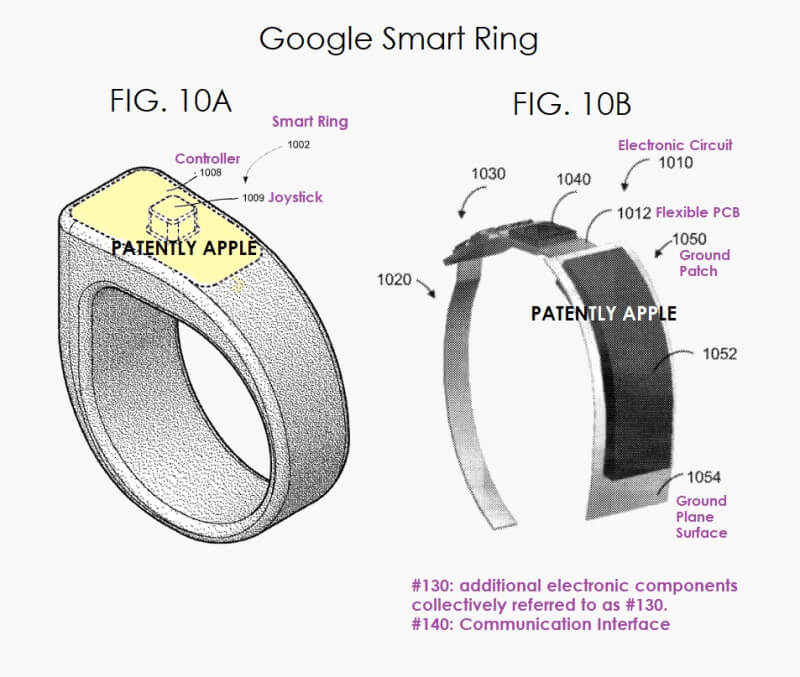 What Are The Possible Features Of The Google Smart Ring?
If Google brings in the smart ring, some of the common uses will track your heart rate, calories you burn, quality of sleep etc. Moreover, it will come in the use of AR, VR, and MR apps. So you will be able to use it with a variety of electronic devices. Another reason why Google has been working on the soli radar technology is that, at least in this way, their customers will be able to use it. And once they get used to it, getting the technology in their Pixel phones will not be a hard task either.
Also Read: How To Find And Use Widgets In iOS 15?
What Does A Smart Ring Do?
In 2021, a smart ring is a great replacement for your smartphone and smartwatch. However, not everyone enjoys wearing a heavy strap on their wrist 24/7. Moreover, since smartwatches come in fancy dials and colors, professionals cannot wear them to their work. On the other hand, some people want to enjoy the features but may avoid wearing one because of their flashy nature. In these scenarios, a smart ring can do the job.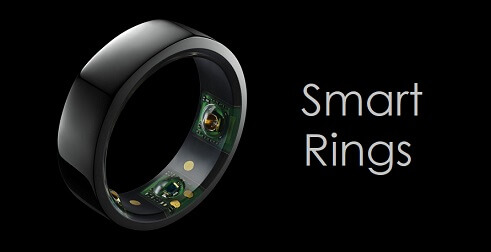 They can track your sleep, ECG, quality of sleep, calories you burn and everything that your smartwatch can do, with some exceptions. A smart ring from Apple or Samsung consists of a minimalistic and simple design. They are created with high-quality material that makes them durable and lightweight at the same time.
Also Read: How To Free Up Memory (RAM) On A Mac
Conclusion
Google, along with the patent of the smart ring, has bagged the patent of smart glasses. Unlike the rings, they will be more functional and valuable. But both of these gadgets will take a long time to come into the market. Moreover, a smart ring completes your look, accessorize you and help in conducting all transactions smoothly. If you have a smart ring, you can go to the Settings, Wireless and Networks, NFC, and security and locks.
Also Read: Apple AirPods To Get New Features With iOS 15