In the era before smartphones, when one can remember such a period, capturing an impressive photograph demanded considerable effort. Nonetheless, in the current day, comprehending the art of capturing splendid photos with a mobile device has become effortless, devoid of any requirement for high-end cameras such as DSLR or SLR, or desktop editing software.
And when it comes to Phone Photography, iPhones shine above the rest, boasting remarkable camera capabilities. Surprisingly, capturing incredible photos with an iPhone doesn't demand much effort. Nonetheless, if you aspire to elevate your photography skills to new heights, it's crucial to familiarize yourself with the optimal camera settings and a handful of additional tips outlined in this article, designed to assist you in achieving extraordinary results.
Also Read- How to Color Grade Photos on an iPhone using Lightroom?
Quick Easy Tips & Best iPhone Camera Settings
But before we get started with the major section of this post, it is important for you to keep your iPhone Lens clean before capturing any photo.
Many people neglect to clean the lenses of their smartphones before capturing photos. This can furthermore have a dull effect on the resulting picture quality, regardless of the brand of the phone they are operating. Besides that, when the lens is unclean or smudged, it clogs the course of light, ushering to lessened clarity, and sharpness. Consequently, it is advised that you clean the lens of your iPhone just to assure optimal image quality.
#1. Less is More
When taking photos, most photographers especially beginners often make their photos overly complex by incorporating an abundance of details, which can divert the viewers' attention. A cluttered scene hinders the attainment of a captivating composition. To capture remarkable pictures, the key lies in concentrating on a single captivating subject.
By positioning your photo around a solitary subject, you can effortlessly craft a powerful composition. In addition, the presence of empty space in the photo sometimes concerns various people. But, this empty space, known as negative space in photography, effectively assists in enriching the prominence of your subject.
So, you must be wondering how to capture such a photo with your iPhone, here is what you need to do.
Use Grid Lines on Your iPhone
First, you require to open Gridline on your iPhone camera. These gridlines overlay a set of lines on your smartphone's camera screen, adhering to the "rule of thirds," which is a rudimentary principle of photographic composition. This principle proposes dividing an image into thirds, both horizontally as well as vertically, resulting in a whole of nine parts.
This theory says that, by positioning points of interest at these intersections or along the lines, your photo will possess a greater sense of balance and levelness. Furthermore, it authorizes viewers to engage with the photo more naturally, enhancing their overall experience.
To enable Grid Lines, you need to:
Head to the Settings app. Locate Photos & Camera and finally toggle the Grid Lines.
Use iPhone Camera Focus Feature
Once you have enabled the Grid on your Camera, you now have noticed that you can now align your objects more easily with the help of those Grids.
Now, you require to place your camera on the object that you like to take the photo of and then tap the screen to set the focus. Once tapped, a yellow box will occur, accentuating the chosen focus point. As you capture the image, the spot you focused on will emerge with clarity and preciseness. This procedure carries distinct value when capturing close-up shots due to the shallow depth of field that surfaces when the camera is nearest to the subject.
Also Read- How to Take Better Photos and Videos on Your iPhone?
#2. Capture Silhouettes Images
A remarkable iPhone photography tip implicates capturing striking silhouettes. Silhouettes are created when the dark shape of an object is photographed against a backdrop of bright light. This approach is considerably effective during the enchanting golden hours of sunrise and sunset. During these times, when the sun hovers low, it becomes effortless to set the light behind your subject, resulting in an exquisite-colored sky as the background. Silhouette photography retains the power to captivate viewers and the most pleasing part is that accomplishing it is surprisingly easy.
Adjust Exposure to Enrich Photos
To achieve excellent results, commence by choosing a captivating subject, and then align your shot with the light source. For optimal silhouette appearance, it's crucial to ensure a rich and dark contrast. In the Camera app, tap to set the focus on your iPhone. Next, you require to swipe downward to darken the exposure, further enriching the silhouette effect.
Use Self-timer Settings
Within the silhouette photo, you can even capture yourself. You must be wondering how? Well, on your iPhone, there is a feature called Self-timer.
The camera app's self-timer feature allows you to introduce a delay between pressing the shutter button and the actual photo being captured. This handy function enables you to take photos without holding the device, making it attainable for you to appear in the picture yourself while remaining completely hands-free.
Take for instance, you are capturing a silhouette photo on the beach and you wish to appear in that photo. You need to simply place and adjust your phone as you do with a tripod, if you have a tripod then it's even better. After that, open the camera setting by tapping the arrow located in the top center of your camera screen. Then, you require to select the Timer icon which you will notice at the bottom when you clicked on the arrow. Finally, select the timer accordingly, and press the shutter button to start the timer. Lastly, go in front of the camera, and then once you settle the camera will take at least 10 shots so you can select the one you find perfect.
Also Read- Say Goodbye To Stock Photos: Canva Text to Image AI
#3. Try to Capture Repetitive Patterns
Repetitive patterns possess a captivating visual appeal, emerging when influential graphic components such as lines as well as geometric shapes, forms, and colors are repeated invariably. These patterns have the ability to create a strong visual impact. Alternatively, it can be pleasant to observe and capture naturally or unintentionally occurring patterns, such as the congruent fire escapes, which incorporate an element of fun and intrigue to the composition.
For this kind of Photography, you can use the grids as a guide to balance out the image and make it look in the right sequence.
Also Read- 5 Tips For Picture Perfect Photos With Pixel
#4. Experiment with Lower Angle Pictures
The majority of people tend to capture iPhone photos from chest height, as it is often the most convenient approach. Nonetheless, there exists a domain of more creative prospects to capture exceptional photos. Grasping the art of taking good photos concerns thinking beyond conventional boundaries. One of the simplest ways to enhance your photos is to experiment with different perspectives, and shooting from a lower angle often yields remarkable results.
Besides that, taking pictures from a lower angle delivers a substantial advantage by enabling your subject to prominently emerge against an unobstructed sky, effectively dismissing any undesirable distractions. When capturing landscape photos, it's worth exploring the low-angle approach to include vibrant flowers in the foreground or capture captivating ripples and reflections in water bodies. You just have to kneel or maybe lie on the ground if necessary, as this will grant you the opportunity to capture truly distinctive perspectives that stand out from the ordinary.
Also Read- iCloud Photos Stuck On Sync – Issue Solved
Use iPhone Live Photos Feature
With Lower Angle photography, you can bring life to your images by using Live Photo Settings on your iPhone.
For instance, if you are capturing waves, you just have to first make sure that the circular icon located on the top right corner of your screen is enabled. Then, you need to just tap on the shutter button and start capturing the waves' Live photo. Keep in mind that the Live Photo will be a 1.5-second video, so you need to hold the camera for a specific time to make sure that the video stays still. You can look at your Live photo by simply tapping + holding onto it.
Also Read- How To Organize All Your iCloud Photos
#5. Freeze Incredible Moments with Burst Mode
Ever wondered how your friend captured that astonishing skateboard trick? Your iPhone camera is equipped to freeze ultra-fast movements with a simple press using burst mode. This feature proves particularly useful in situations where capturing fleeting moments is a challenge, such as sports events, lively parties, or vibrant concerts.
Besides that, snapping photos in rapid sequence presents you with a plethora of frames to choose from later on.
Use Burst Mode
To initiate burst mode, you just require to press and hold the shutter button when you're prepared to begin taking pictures. You will furthermore witness a counter at the base of the screen, exhibiting the number of shots taken. Once you conclude capturing photos, release the shutter button, and the images will be saved to your Camera Roll.
#6. Take Close Up Shots
Close-up images have the ability to captivate viewers by demonstrating the tiny, intricate, and delicate fragments that often go unseen. To indeed capture the astonishing details of your subject, sidestep shooting from a distance. Instead, venture nearer and embrace the captivating patterns, textures, and colors that breathe life into your photos.
For that, you have to be on the lookout for captivating textures and patterns like peeling paint, a gravel road, leaves, flowers, or a tile tabletop. Besides that, by getting closer, you can immortalize the facial features and emotions of your subject, resulting in portrait photos that exude greater impact. Nonetheless, keep in mind that if the lens of your iPhone is too close to the subject, it may flounder to focus accurately.
Also Read- What To Do If You Can't Transfer Photos From iphone To PC
Frequently Asked Questions
Does iPhone take the best pictures?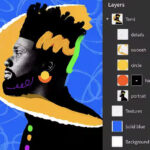 Well, It is widely acknowledged that iPhones exhibit exceptional performance, mainly when it comes to capturing natural images. Besides, this is primarily attributed to their progressive camera setup, powerful neural engine, and efficacious employment of machine learning techniques. Apple has furthermore made consequential advancements in optimizing its camera technology to generate high-quality photos with impressive color accuracy, dynamic range, and detail preservation.
How can I capture better photos with my iPhone?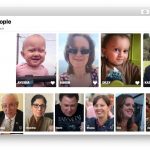 iPhone has ample built-in camera features and editing tools so you won't have to use any other apps. With features like manual exposure, macro photography, night mode or burst mode, and whatnot. If you do not know how to work with these features, you can use this guide to polish your photography skills and start taking better pictures.