Samsung has been serving the technology market for decades now. It does thorough research into the customer's mindset to keep innovating their existing products. The company, in 2021, is launching some exciting upgrades to its current devices to fulfill gaps in the market. And once again, we can say that it truly is a customer's company. Developers at Samsung have been working for years to create devices that will increase our productivity and reduce unnecessary hassle.
Moreover, it also keeps in mind the current needs of the hour and manufactures its devices accordingly. So if you have been a loyal user for a long time, then it's time to show off your loyalty to your friends and colleagues by flaunting the new Samsung Galaxy Z Fold 3 5G smartphone.
Also Read: Samsung Galaxy Watch 4 Series Unpacked Today
On 11th August, Samsung launched this device in a Live virtual event, and we can't wait to tell you why you should leave everything behind and get this very smartphone right now.
Stylish And Sleek Design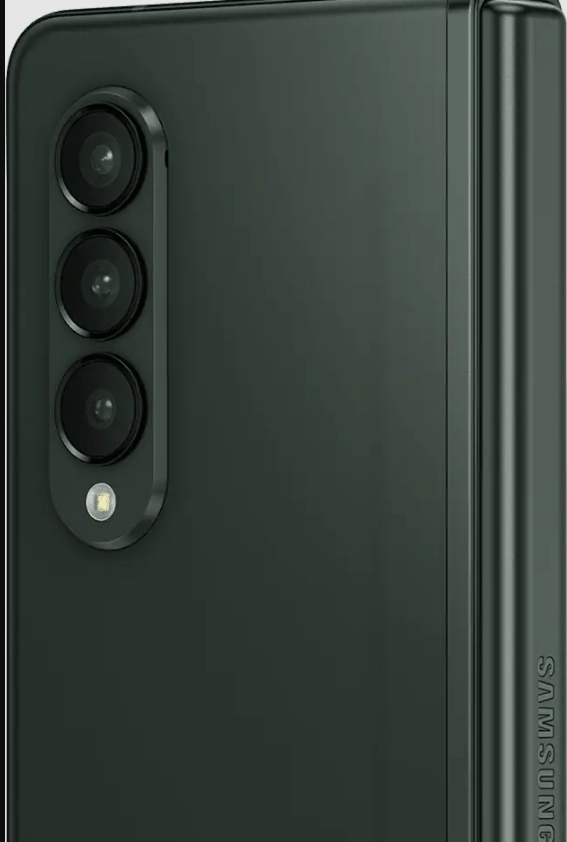 When people think of a foldable smartphone, they think of a bulky, ugly looking device that is more of a burden than a help. But contrary to popular belief, the Samsung Galaxy Z Fold 3 is everything you can imagine your smartphone to be. Of course, it works completely fine as a regular smartphone, so Samsung developers have given the cover screen equal attention and care. With a 120 Hz refresh rate, scrolling through the screen will be a glide.
Moreover, it comes with a Dynamic AMOLED 2X display that allows you to see the screen clearly on a bright sunny day. The seamless experience of gliding through the screen continues on their main screen. This feature enables you to get a great experience and visuals that are unmatchable.
Read: Top 6 Security Blunders That Put Your Computer At Risk
Tablet Like Experience
It's been two years since Samsung released their first Galaxy Fold smartphone, with the first one capturing enthusiastic customers worldwide. With the Z phone, the experience will get even better. The main screen opens a whole world of high-tech cinematic experience with 7.6 inches of display. Again, Samsung strikes the right balance between being eco-friendly and uncompromising on its features.
Eco Square is their latest innovation and introduction to the Z Fold. Samsung uses the world's first efficient power consumption display technology. It enables the screen to be brighter by twenty-nine percent than before without draining your phone's battery. Moreover, this main screen also offers an immersive viewing experience with no interference.
Samsung's attention to detail is just mind-blowing. Unfortunately, up until now, we have been used to watching our favorite content with the blind spot created by the camera's punch hole. By changing the pixel array, the Galaxy Z Fold removed this issue (which I am sure we did not even know that could be resolved). The smartphone now uses the minimum number of pixels to increase the viewable area not to spoil your watching experience.
But don't worry as the camera will not disappear completely. On the world's first under-screen camera, you can open the phone's main screen to take your selfie, video chat or click a picture as the punch hole is visible for these.
Read: How To Keep Your PC Safe When Working Remotely
High-Quality Stereo Speakers
Galaxy Z Fold 3 compliments high-quality visuals with a high-quality stereo speaker that delivers multi-dimensional sounds with stunning spatial effects. Therefore, no matter where you are while watching content, you feel like the center of the action.
Read: Tips to Keep Your Kids Safe on the Internet
Unique Form Factor
Having a smartphone that can convert to a tablet in no time is just a brilliant idea adapted by the best tech company. Samsung has enhanced our experience of apps like TikTok, Chat, and YouTube by expanding the screen and giving us room to breathe. These apps, for instance, and many such ones deserve a large display that can allow the users to feel free while creating or watching content. The Galaxy Z Fold give us just that without compromising the viewing experience.
The large screen is optimized to accommodate your daily tasks like chatting with friends and using Calendar like never before. It was annoying to set a schedule or plan your week in a small six inches screen with everything from the menu to buttons clouding your screen. You can now declutter your mind and screen and plan your days with ease with all the extra space.
Read: How To Download Thumbnail From YouTube Videos
Collaboration With Microsoft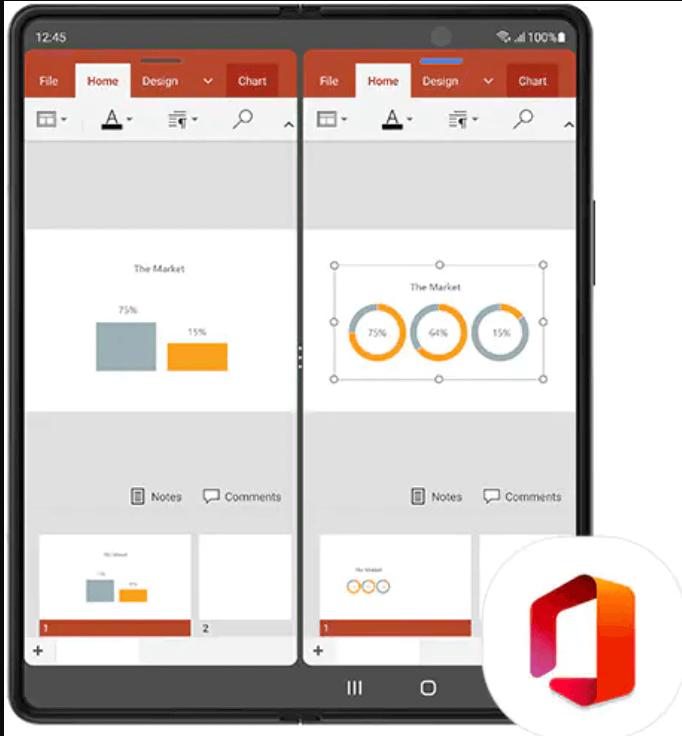 Samsung is all about collaboration and openness to working with other platforms and software. It is consistently chasing our favorite apps like Spotify, Netflix and media to collaborate. All this effort so that we can get all of them in-built right on our phones. Samsung collaborated with Microsoft for the Z Fold, so you can now access your office work and colleagues on Teams, etc., right from where you are.
For instance, if you are stuck in a traffic jam and your colleague needs your help with the new project urgently, you can do it on your Z Fold without having to access your heavy laptop and charger. On the Galaxy smartphone, multitasking is effortless.
Read: Hidden Chrome Features That Will Make Your Life Easier
Water Resistance Is Now Available On The Galaxy Z Fold
Before you laugh off at the idea and comment that this is the first thing everyone expects without asking, it's only simple on your regular smartphone. And it is not the case on a fold. Users of Samsung have been waiting to take their Fold Smartphones out while its raining or onto the pool. Therefore, developers have been giving their all to creating a waterproof fold that will stand the test of time.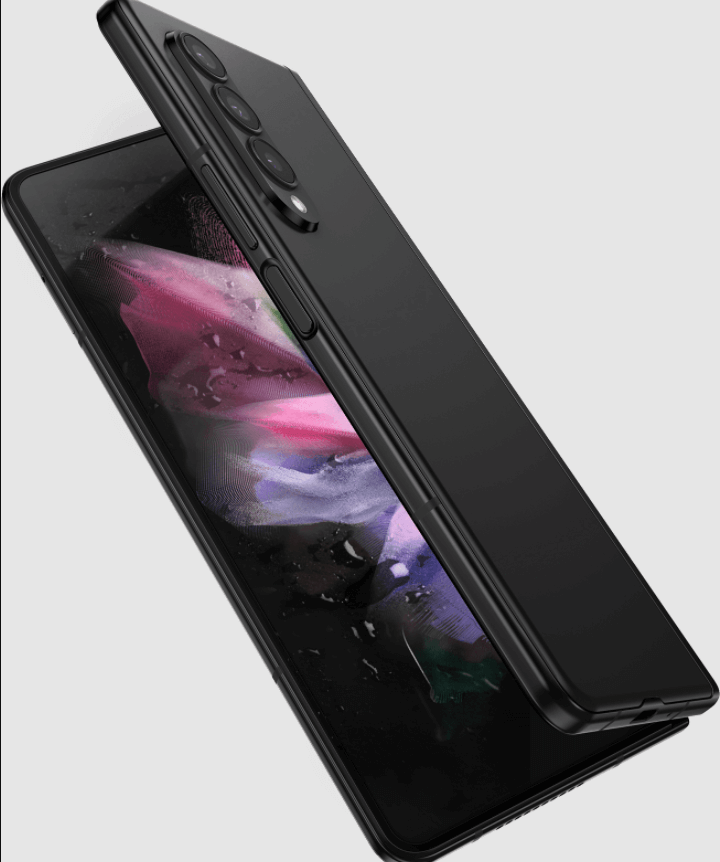 And they did it with the Z Fold using a corrosion-resistant material and long-lasting grease. These will protect the hinge from rusting or corroding whenever there is water seeping in. Moreover, the rubber and CIPG material helps close the minute gaps to ensure that even a drop of water does not penetrate. So now, with the IPX8 technology, the Z Fold is entirely waterproof.
Read: Tips To Protect Your Business Against Cyber Crime
Samsung collaborated with Wacom to create a unique UI experience where designers and illustrators can unleash their creativity without any problem. They have introduced the S Pen to utilize the extra space of the Fold. The S Pen creates an electromagnetic resonance that detects what you are writing or drawing with the digitizer.
Samsung created a new digitizer on both sides of the screen. This is because a single one did not work out with the Fold. Wacom helped them innovate this process and ensure that the digitizers can coordinate. It gives the user a fantastic writing and doodling experience. So go ahead and take notes while attending an online class or give that attractive design a try.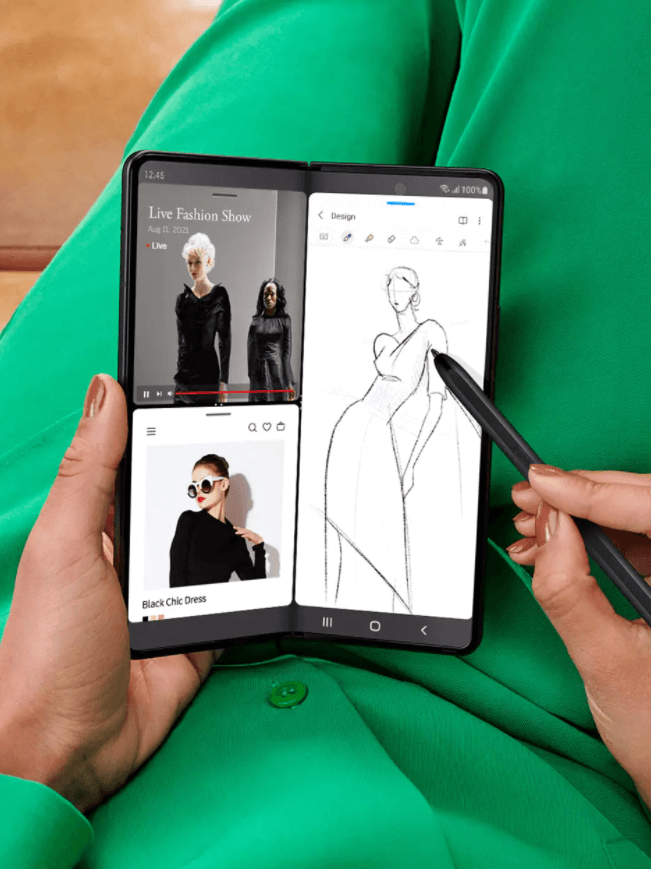 Conclusion
In addition to all the new features above, Samsung added a Gorilla Glass Victus, their best and toughest they have used until now. It protects the outer body of the smartphone from daily scratches and falls. Moreover, the armor Aluminum, which forms a significant part of the make, is lightweight and contributes to its sleek design.
And as TM Roh, head of mobile development at Samsung, said, we have to use technology and not the other way round. The onus to utilize these features is on us. With the Galaxy Z Fold, possibilities are at our fingertips. All we have to do is make this superior technology a means to achieve our goals in the real world; otherwise, it will remain an aesthetic tool for nothing.
Read: How To Check If An App Is Safe To Install?